On Saturday, the pair tied the knot at Lartington Hall in County Durham, England where there was more than 8 inches of snowfall -- more than the area has seen in recent years.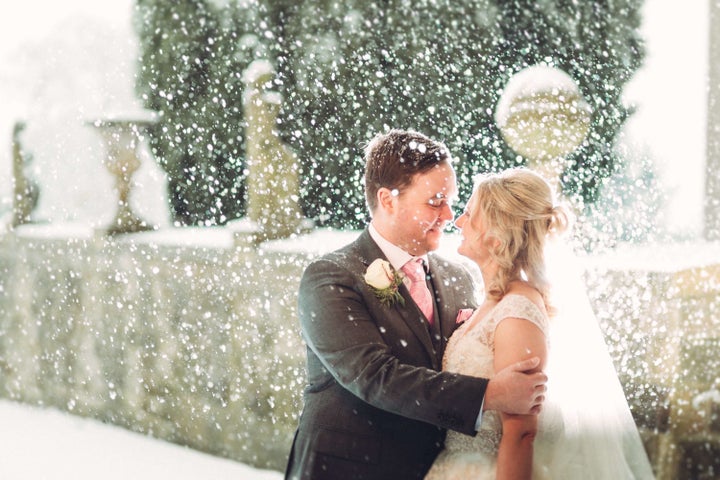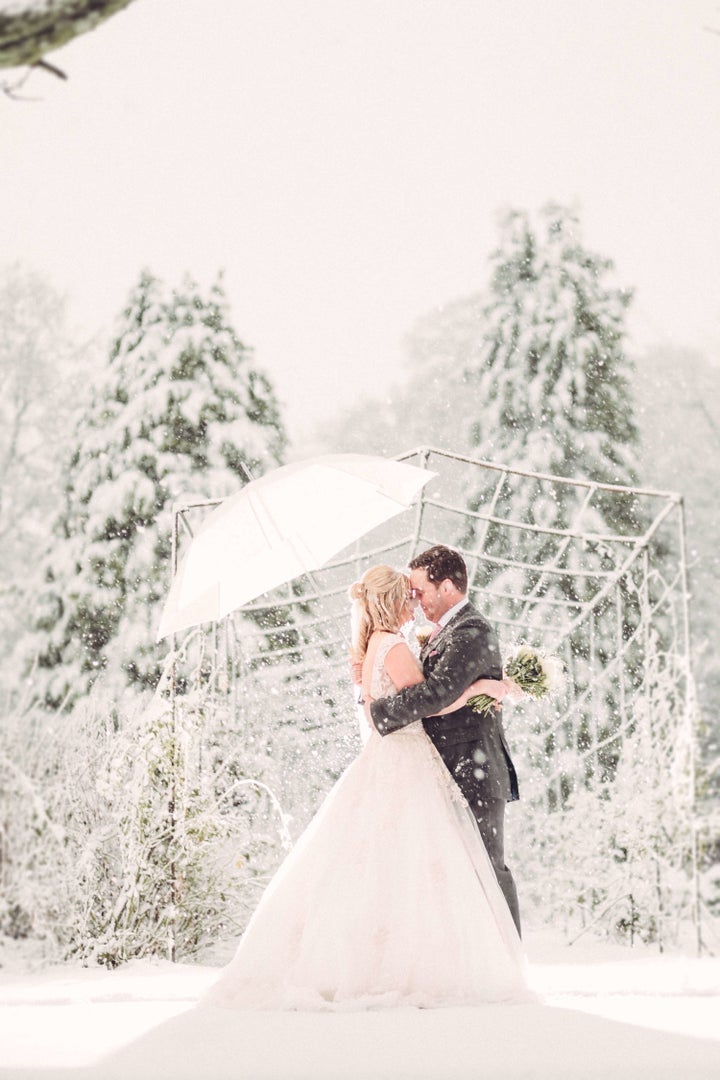 "It rarely snows in England now to that degree and we haven't had a blizzard for a few years like this," Liddement told The Huffington Post.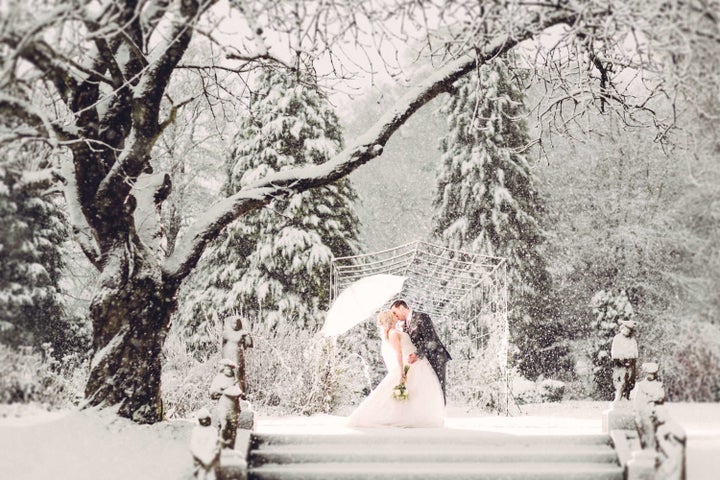 "It fell about half of an inch around the North East, with 3 inches at Barnard Castle and 8 inches just outside Barnard Castle where we were at Lartington," he added. "It was an unusual little pocket of snow cloud that we were in."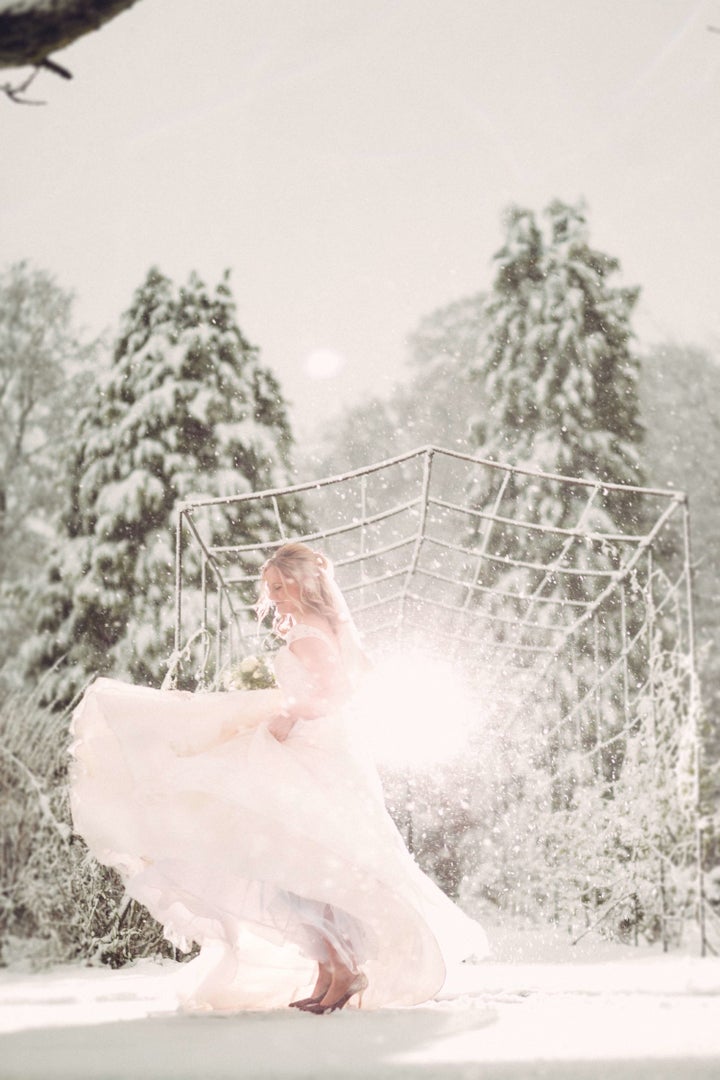 The photographer told HuffPost that the bride and groom were fun to work with and were very pleased with how the photos came out.
"It was a very rewarding experience for me to see their responses to the final product and I was gobsmacked at their dedication to shoot -- it was a team effort you could say," Liddement said. "I don't think we will get another magical experience like this anytime soon."