Once upon a time, the only options people had for getting from one place to another involved using their feet or an animal's. Technology has brought us a long way since then, providing all sorts of faster choices.
We've come so far that, nowadays, when many people think about walking, running or riding a bicycle, it's strictly for exercise.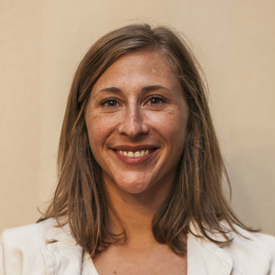 City planners in Denver aren't in that group. As their Western big city has boomed into a national metropolis, they've used walking and biking as key ingredients in their efforts to efficiently move people from Point A to Point B.
"We are trying to promote physical activity in daily life as a way to get you where you want to go," said Emily Snyder, the Urban Mobility Manager at Denver Public Works Transportation and Mobility. "Walking and biking as modes of transportation are so practical. Instead of taking time out of your day for specifically for exercise, you can integrate it into your daily life."

Instead of trying to carve time for it, find some existing things in your daily routine that could involve walking. This could be as small as going across the office to talk to a colleague instead of calling or emailing. It could be as big as walking to work or the grocery store.
Walking is one of the easiest, cheapest ways to help your body. Research shows that walking at least a half-hour a day can help reduce your risk of coronary heart disease and stroke; improve your blood pressure, blood sugar levels and blood lipid profile; maintain your body weight and lower the risk of obesity. There are even benefits to your mental health and reducing risks of things like Type 2 diabetes, osteoporosis and some forms of cancer.
And, of course, it can help get you where you need to be. In a walkable city like Denver, that could mean walking to a light rail station, then walking a few more blocks to your destination.
"We are encouraging walking and biking as a way to address and solve some of our transportation challenges, but there's also a quality-of-life piece," Snyder said. "You can get your 30 minutes going to and from the transit station."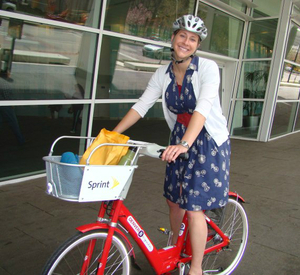 Snyder and the Public Works Transportation and Mobility team design, build, manage and maintain everything related to walking, biking and other roadway networks. This is different from recreational walking and biking trails; those are handled by her colleagues at parks and recreation.
Snyder and crew make sure sidewalks and bike lanes have proper signs, signals and markings. Are they wide enough? Is there proper lighting? That sort of thing.
"We are looking at where engineering solutions can make a difference," she said. "We are doing safety improvements such as high-visibility red-painted crosswalks and pedestrian countdowns."
While it's easy for officials to say they're serious, the proof is in the budget. And Denver passes that test. The city allocated $7.1 million this year to make its streets safer and easier for walkers and bikers, a significant increase from the previous year.
The money is being spent on things like adding and improving bike lanes, pedestrian refuge islands, crosswalks and connections to transit. They also are working to launch a campaign promoting the concept of walking as transportation.
"I like to say that if people don't know where the sidewalks and bike lanes are, we're going to have limited success," Snyder said. "We need to promote where our facilities are and how to connect them."
Denver's population is growing by about 1,000 people per month. Obviously, the more people there are, the more difficult it is to get around.
There's not much room left to add roads, which is why city officials are so serious about other options.
"People want to be here because there's such a great quality of life," Snyder said. "So the growth and development are signs that our city is thriving. I don't want to call that a problem, but it creates a challenge for travel that we have to work through and manage and adjust. ... We're not saying that everyone needs to hop on a bike or start walking. But what we are encouraging is for you to consider your mobility options and how all those ways can connect together."
By several markers, Denver is doing a great job.
Walk Friendly Communities -- a program maintained by the Pedestrian and Bicycle Information Center at the University of North Carolina's Highway Safety Research Center -- rates Denver among 15 Gold-level communities in the United States. City officials have set a goal of joining Seattle as the only members of the Platinum level.
"It's sort of a never-ending story," Snyder said. "We are proud of our city and the great quality of life that's built on outdoor recreation and physical activity. We want continuous improvement, so we are trying to position ourselves to be nimble and flexible to new ways to move."
Snyder laughed as she considered walking and biking among the most basic forms of transportation, even in this era of technology in transportation And, she realized, they're still among the best.
"The thing about walking and biking is that it's a connection to place," Snyder said. "It add to and feeds off the vibrancy of the street life of your city. That will never go away."