If art is supposed to inspire an emotional reaction, then a 30-foot-tall aluminum statue installed in the Hamptons has succeeded in its goal.
It's definitely making residents emotional, but not in the way the artist or Rechler Equity, the firm that commissioned it, might like.
The so-called "Walking Figure" statue was installed earlier this week inside a traffic circle at Gabreski Airport in Westhampton, New York.
So far, it's not impressing locals like Rob Swanson, Sr., who posted a since-deleted artistic assessment on the Greater Westhampton Chamber of Commerce's Facebook page: "I thought that a scrap dealer's truck threw up!"
He added, "I want it removed, and I will donate a crane and a wrecking ball!"
Mitchell Rechler, whose firm commissioned the sculpture, believes it is "bold and imaginative, with a liveliness that mirrors the modern design elements and positive, open feel of the Hamptons Business District," he said, according to the New York Observer.
Tony Intravaia, 50, who owns a pizza parlor in Westhampton, has other opinions.
To be fair, not everyone thinks it looks like Olive Oyl.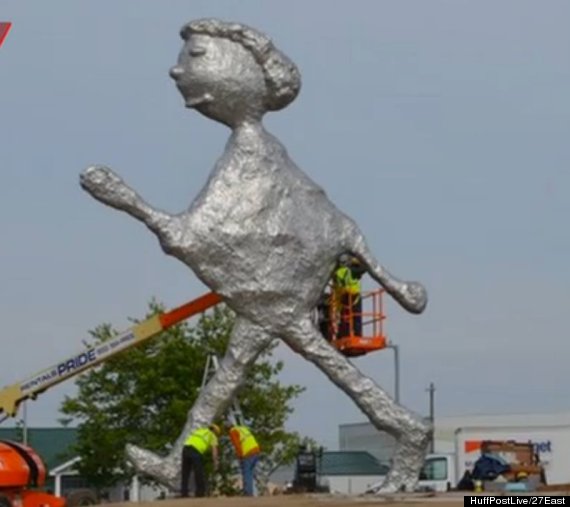 Rechler Equity has 35 years left on a lease to develop 55 acres near the airport, including the land where the statue stands, 27East.com reports.
http://video.fox5sandiego.com/Weird-Fathers-Day-Gift-ideas-26240145?ndn.trackingGroup=91059&ndn.siteSection=kswb_morningnews&ndn.videoId=26240145&freewheel=91059&sitesection=kswb_morningnews&vid=26240145#.U5dngJRdUdI
Before You Go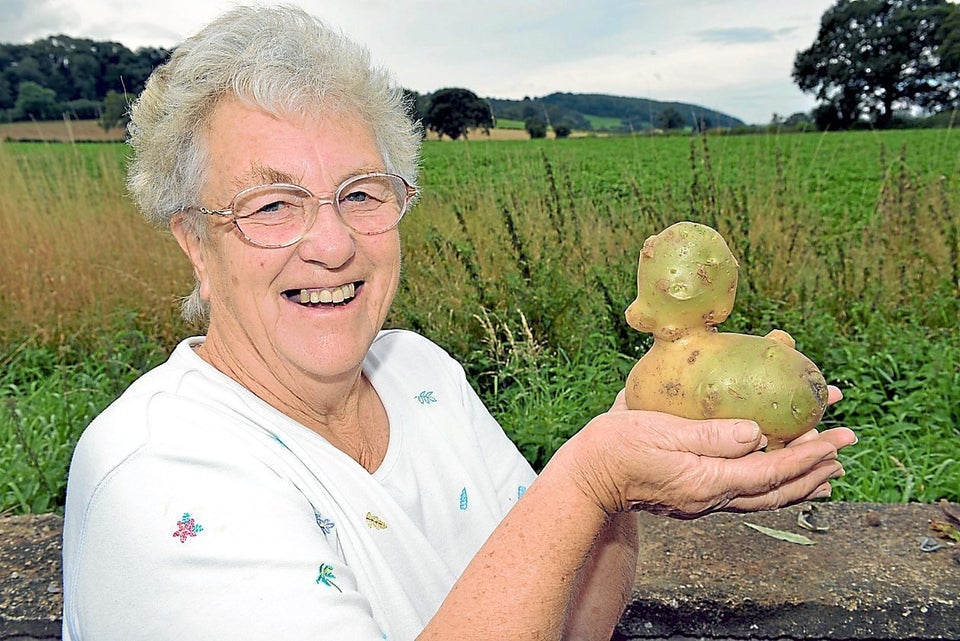 Weird News: Strange, But True
Popular in the Community