"500 miles on foot. Bunk-beds. Blisters. Stunning landscapes. World-class snorers. Hot searing sun, freezing cold rain. Kindness from strangers. Debilitating injury."
This might not be everyone's idea of a spiritual experience, but for thousands of pilgrims who make the journey along the Camino de Santiago the above description from director Lydia B. Smith who has produced a new documentary on the trail is tells the true tale.
The documentary, entitled "Walking the Camino: Six Ways To Santiago," illustrates the grueling journey many undertake to visit the Santiago de Compostela -- the reported site of Saint James' tomb. The pilgrimage route reached its height of popularity in the 11th and 12 centuries with hundreds of thousands making the journey after the tomb was re-discovered in the 9th century. Recent years have also seen an increase in pilgrims, though, with nearly 200,000 reaching the final destination in 2011.
Many find the trek to be a spiritual experience, despite the long, arduous miles and humble living conditions. "The Camino is a great equalizer," Smith told HuffPost, "where our differences become irrelevant and our similarities more apparent. It is is often referred to as a 'metaphor for life' in that each person must determine and find their own way – what is right for one may not be for another; there is no single right way to do the Camino, nor to live life."
"Walking the Camino" follows the paths of six pilgrims as they confront injuries, new friendships, spiritual conundrums, crowded hostels and unpredictable weather. What united them, though, is a desire to, as Smith describes, "redefine the way they live their lives, to deepen their relationship with themselves, and to rediscover their connection with the world in which they live."
Along the way pilgrims encounter many different terrains and places of significance. One such site, the Cruz de Ferro, is a giant iron cross that lies in the Castilla y León region. Pilgrims often leave a stone beneath the cross, into which they have symbolically left anything they want to get rid of.
In addition to the personal spiritual experience, Smith said the journey tends to bring pilgrims together in random acts of kindness and altruism.
"Out of such self-awareness inevitably emerges open-mindedness and selflessness," Smith told HuffPost, "as pilgrims help each other reach the finish line. Generosity emerges in touching moments of kindness: when one pilgrim suffers from a heavy load and cannot go on, another carries their backpack without a second thought; when one runs out of cash, another will loan even a complete stranger whatever they need."
Smith said she hopes the documentary will encourage viewers to "walk their own Camino, to live out their true life's purpose and calling."
"Whatever path you may find yourself on in life," she said, "we wish you a ¡buen camino!"
Related
Before You Go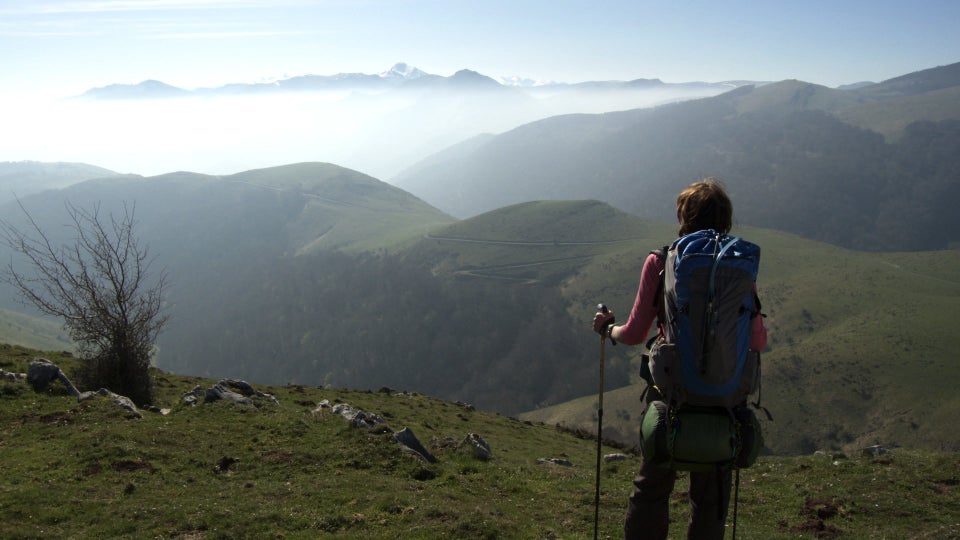 Walking The Camino
Popular in the Community