by Brandi Aubrey, American Heart Association Puget Sound Volunteer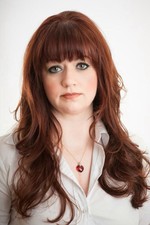 It was Christmas Eve, when suddenly the room started spinning and I lost vision in my left eye. The left side of my body went cold and started to tingle. I reached out to grab the counter, but I had no strength in my left arm to hold on. My left leg went weak, and I collapsed to the kitchen floor. I was having a stroke.
Heart disease and stroke doesn't discriminate because of age and gender. I learned that early in life. At the age of 2, I was diagnosed with a cardiac birth defect. Growing up, all I really wanted was to be healthy. I didn't understand how people could take their heart health for granted. I think that is what made it so much more difficult as I lost four family members over the years from preventable heart attacks and strokes.

Heart disease is the No. 1 killer. Stroke is No. 5. Eighty percent of heart disease is preventable. Those stats are just numbers, until the ones you love become a statistic too.
After surviving open heart surgery at the age of 31, my heart was finally healthy for the first time in my life. No longer was I battling heart failure, aortic valve failure, and an aortic aneurysm. What better way to celebrate my new health than by participating at the American Heart Association's Heart & Stroke Walk?
It was a powerful day. I showed up at the Space Needle in Seattle and there were thousands of people that all were walking with a common purpose of saving lives. I may have walked by myself that day, but I wasn't alone.
The next year, I walked with my best friend Cesily. We had met after each surviving aortic aneurysms. We decided we would make this an annual tradition and would walk as survivors. Sometimes, things don't go according to plan.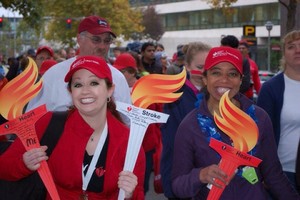 Two months later, on Christmas Eve, I had a stroke. Just a few weeks later, my father collapsed in front of me. His heart had stopped after the common flu attacked his heart. After CPR, almost 3 weeks in hospitals, he was strong enough to come home to begin his recovery. Just a couple of days after he was released in the hospital, I got a call that changed my life. Cesily had passed away unexpectedly from an aortic dissection.

Heart disease and stroke... they are things that happen to someone else. That is, until it happens to you and those that you love. Then it becomes terrifyingly real.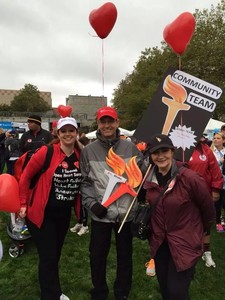 > On October 17, I will be walking at the Puget Sound Heart and Stroke Walk in Seattle again. I will be walking along with my father, a fellow survivor, and our family. I will walk with Cesily's family. We walk so that others don't have to experience the loss that we have.
Funds raised at events like Heart and Stroke Walk support research and education. Techniques developed from research funded by the American Heart Association saved my life. Some funding goes to education, like teaching the public CPR, without which I would not have known what to do when my father's heart stopped. Without events like this, both my father and I would not be alive today. The Heart and Stroke Walk truly saves lives.
I walk because heart disease & stroke are more than just statistics; it's about saving real people's lives.
To participate in the Puget Sound Heart and Stroke Walk, sign up at PugetSoundHeartWalk.org. Sponsored nationally by Subway and locally by Philips.