One of our clients just asked why we won't book them on a 'walking with lions' experience. We pride ourselves on offering amazing experiences and this would surely be one of them! But we simply cannot encourage this practice. And the reason is that, aside from safety issues, we have come to know that the fate of these noble beasts is much worse than we have been led to believe - the sweet baby lion is bred to be shot.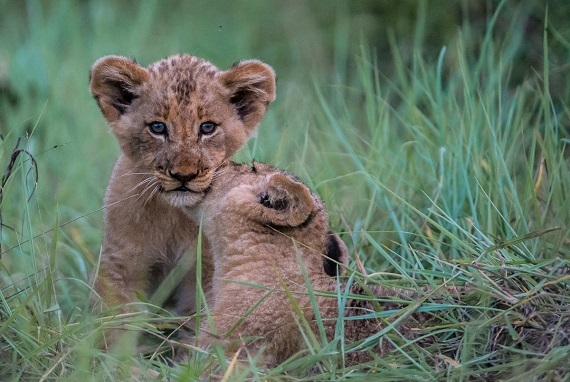 Photo courtesy Sabi Sabi Luxury Safari Lodges.

It's hard to envision Africa and/or safari without lions, and I want, more than most, to provide everyone with the authentic safari experience that I know and love.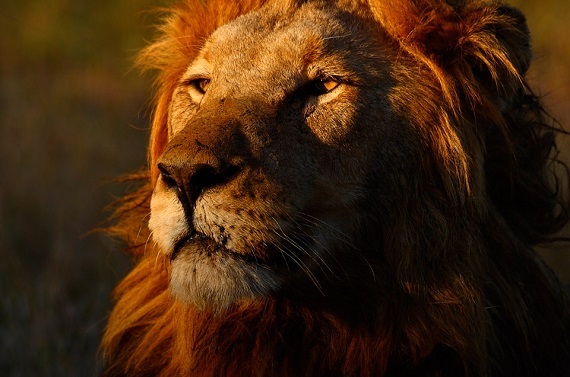 Photo courtesy Royal Malewane.
That being said, lions are becoming so rare that they are now protected under the Endangered Species Act. In the past fifty years, habitat loss, loss of prey, retaliatory killing due to increased human-lion conflicts, inadequate regulatory mechanisms, and weak management of protected areas have nearly halved the population.
On the other hand, the number of lions in captivity has increased tenfold in less than two decades in South Africa alone. "Why?" you ask. The highly profitable commercialization of lions is plain to see - cub petting, volunteer recruitment, lion walking, canned hunting, trading and the new lion bone trade are on the increase.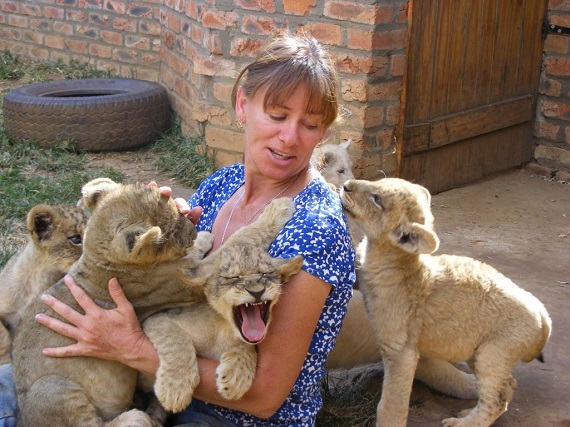 Photo credit Anonymous.

For a fee, tour operators offer an "once-in-a-lifetime" opportunity to walk with lions. They also offer opportunities to "volunteer" and/or "donate" to operations that purport to breed lions in captivity in order to release them into the wild (thereby solving the whole endangered species problem). And yet, lions are among species that cannot be re-wilded after being hand-reared. So if supporting conservation by walking with lions sounds too good to be true, that's because it is...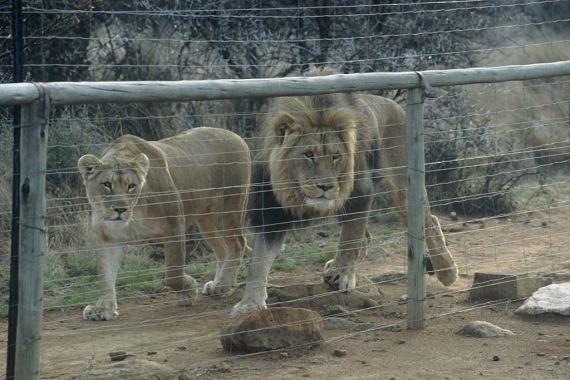 Photo credit Ian Michler.

For years, we have heard rumors that these tour operators - offering 'hands-on' contact with lions - breed them to be shot by trophy hunters who pay as much as $20,000. Many conservationists believe that sport-hunting programs, if well managed, are not inherently evil. However, the Endangered Species Act has found that not all trophy-hunting programs are managed sustainably, and South Africa is one of the only places in the world where lions are bred commercially for the purpose of being hunted, increasing sport-hunting pressures in the area.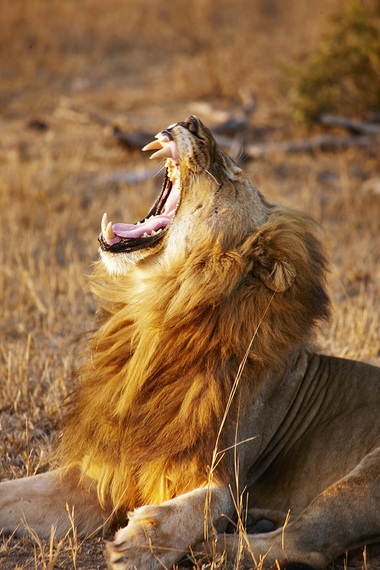 Photo courtesy Cheetah Plains.

In addition, new measures have been put in place to discourage trade in the bones of endangered tigers, which is, of course, a good thing, but, as a result, trade in the bones of African lions has increased. And in mid-2008, South Africa issued its first export permit for lion skeletons destined for East-Southeast Asia that were obtained from captive-bred lions.

Photo credit Ian Michler.

In July 2015, Blood Lions, a documentary about South Africa's captive breeding and 'canned hunting' industries, premiered in South Africa at the Durban International Film Festival and confirmed everyone's fears.
The documentary follows acclaimed environmental journalist and safari operator Ian Michler, and American hunter Rick Swazey, as they fight to expose the multi-million dollar predator breeding and canned lion hunting industries in South Africa. "Part of the story - part of the narrative - is brutality," says Michler. Every single day in South Africa at least 2-3 captive, tame lions are being killed in canned hunting. The takeaway: It's extremely unethical and immoral - but it's not against the law.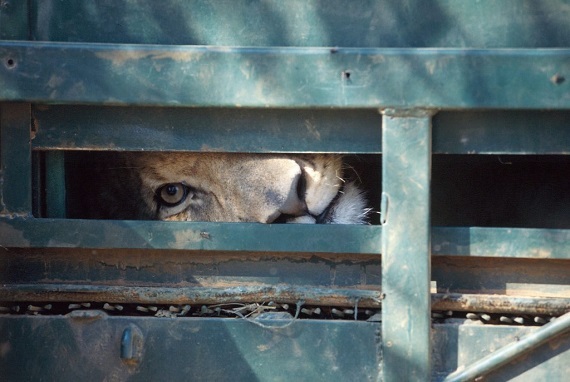 Photo credit Ian Michler.

Blood Lions is a compelling call to action and shows how you can get involved in a global campaign to stop lions being bred for the bullet.
How You Can Get Involved -

I suggest donating to and/or volunteering for an organization that has been thoroughly vetted, and proven to make a difference. Click here for a comprehensive list of the good, the bad and the ugly on the Volunteers in Africa Beware Facebook page.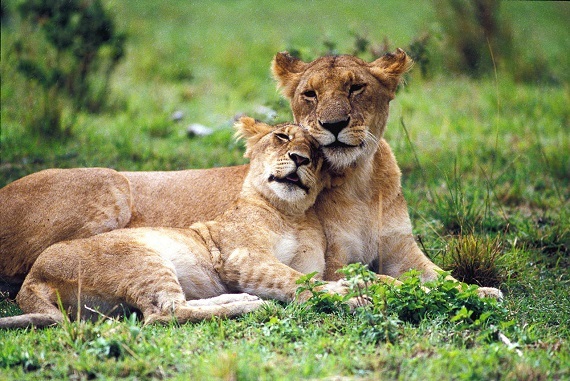 Photo courtesy Melton Manor.

I am particularly fond of the National Geographic Society's Big Cats Initiative and the Mara Predator Project. The National Geographic Society's Big Cats Initiative supports scientists and conservationists working to save lions, tigers, cheetahs, leopards, and other big cats in the wild. The Mara Predator Project is building an identification database of lions in and around the conservancies north of the Masai Mara National Reserve. By tracking individuals, they can identify pride home ranges and population trends. This allows them to apply effective conservation techniques.
Support HuffPost
A No-B.S. Guide To Life
Related
Popular in the Community