The work of the Japanese artist Yusuke Asai, the room-sized mural vanished soon after Asai completed it. It came out of the Wall Art Festival, a remarkable cross-country partnership. Started in 2006, the festival is intended to draw attention -- and hopefully funding -- to impoverished regions of India. The festival's organizers credit the idea for it to a group of Japanese schoolchildren who raise money annually for Indian schoolkids. Their first partners were students in Sujata, a village in the state of Bihar where Asai's mural went up in 2012.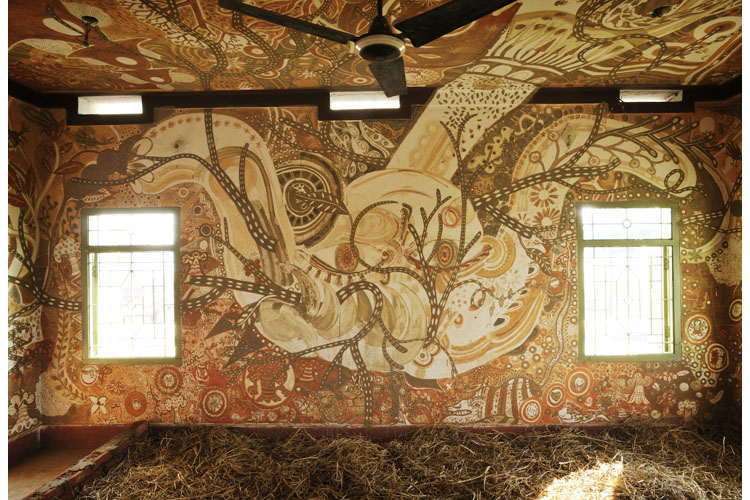 One goal is to show the village kids the accessible power of art. Asai's mural was made with mud, dust, ash and straw. He wiped it down almost as soon as he finished it, to illustrate "the meaning of life as a cycle," according to Curbed.
In the years since, more murals have gone up and come down. Some are by Indian artists, like the one below, by Rajesh Chaitya Vangad.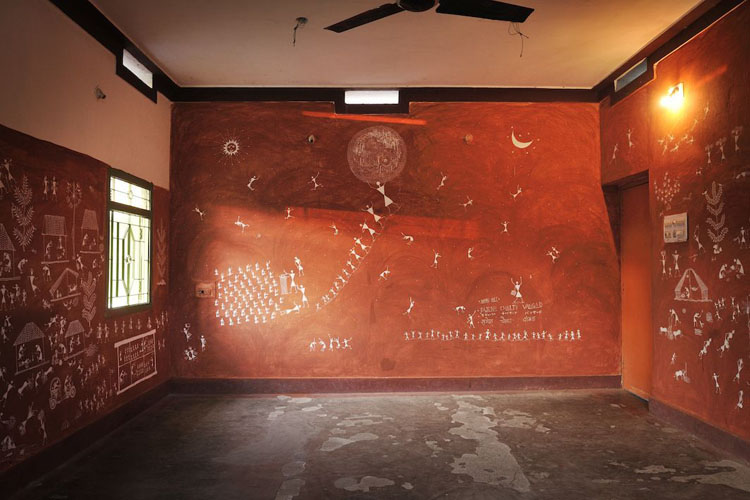 Vangad is trained in the Indian tribal style known as Warli. These indigenous paintings reflect the everyday life of tribal people in abstract forms. In a blog post on the origins of the Wall Art Festival, founder Akiko Ookuni describes the double-pronged nature of Warli works: "though they consist of simple circles, triangles, and lines, they seem to be bursting with life."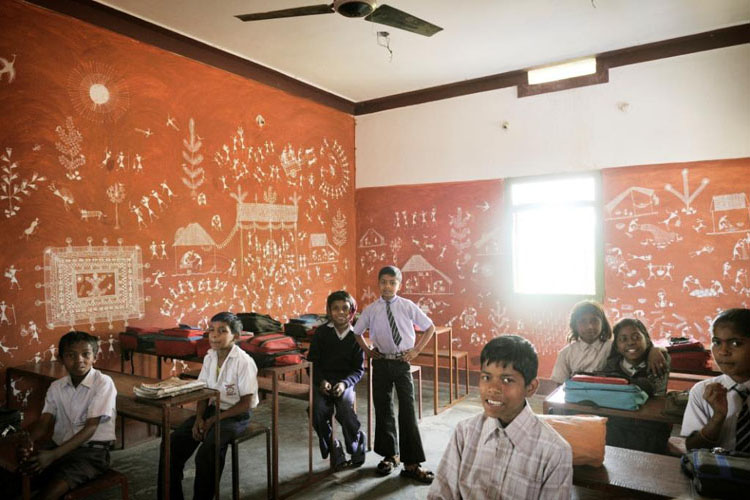 Another work, by the sculptor Alwar Balasubramaniam saw accessible tools -- charcoal and pen -- turn into what Ookuni calls a "wondrous sun."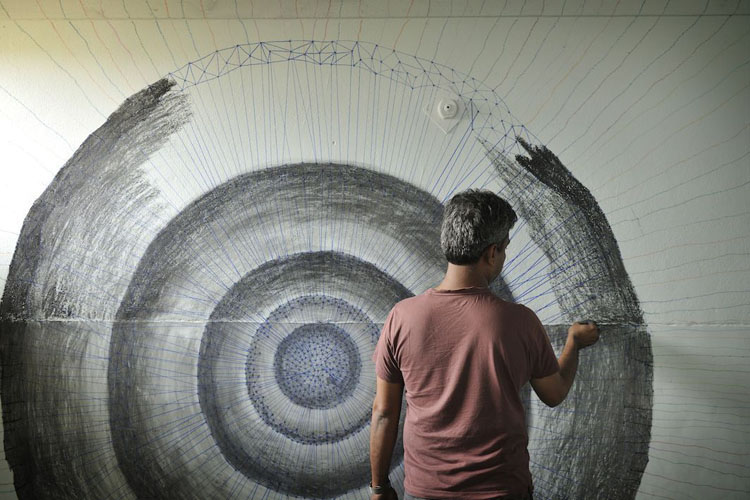 "Rays of light were drawn radiating from this sun in crayon, and a workshop was held to invite children to draw their most precious things along those rays," Ookuni writes. "Balasubramaniam said, 'I am like an alien, landing here out of the blue. That's why I wanted to paint with the children together.'"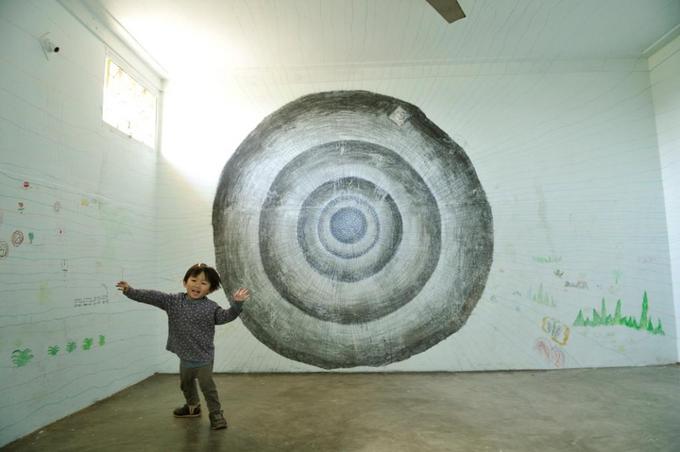 Before the walls are painted, the festival kicks off with a display of kites led by the artist Ichiro Endo. Here again, the children are collaborators. They and other villagers paint their visions for the future on the hundreds of kites, which Endo and his team then link together to fly.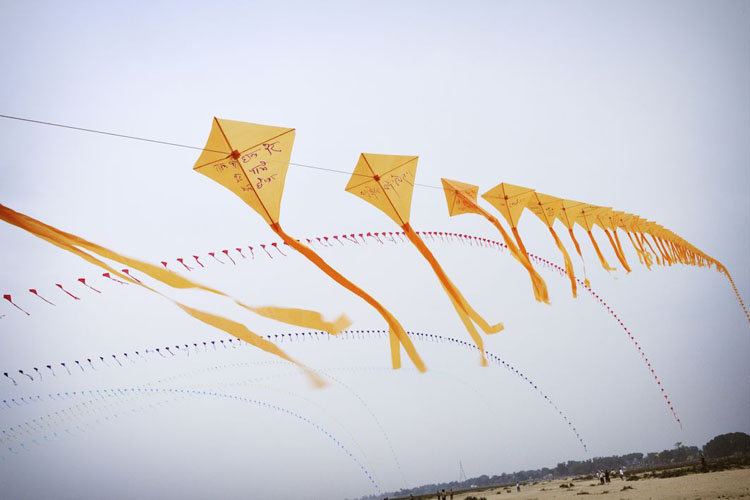 The festival has since moved from its base in Bihar to where the Warli tribes live. "Our ultimate hope," Ookuni writes, "is that the children of Sujata will grow up to become the driving force of the WAF events in the future."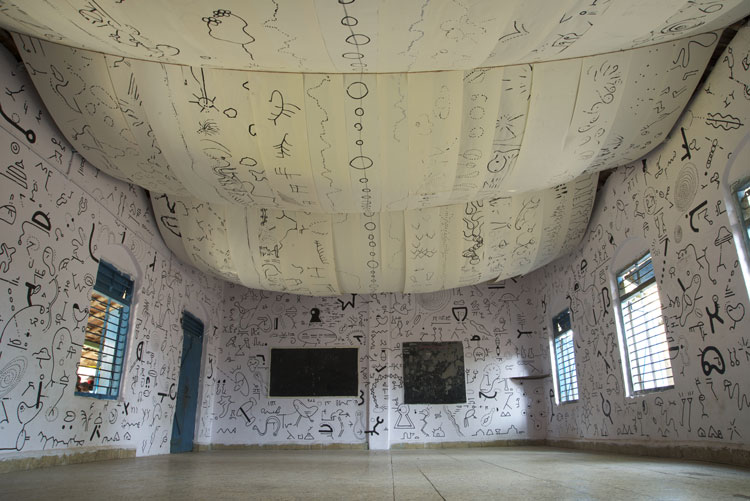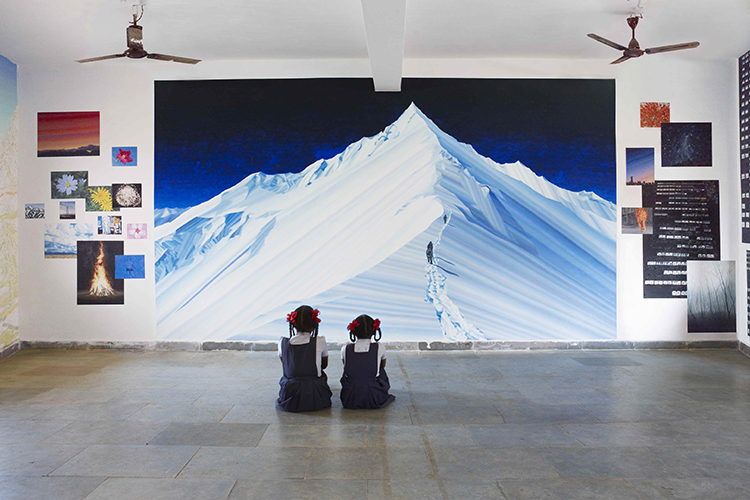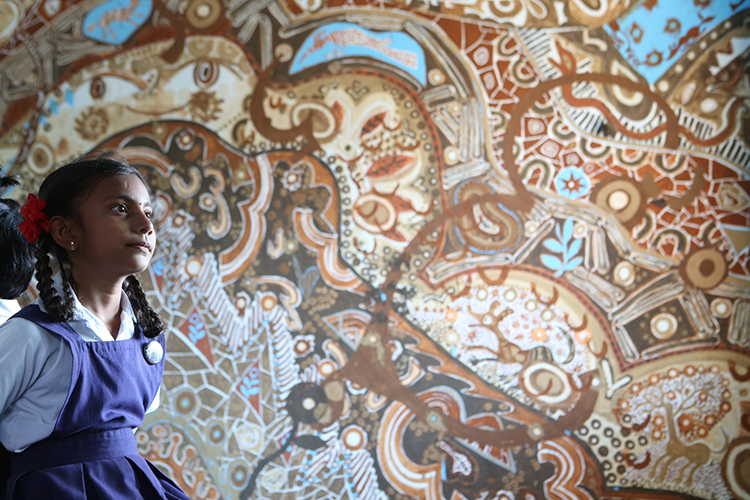 For more images of the festival in action, head to the WAF site.

Calling all HuffPost superfans!
Sign up for membership to become a founding member and help shape HuffPost's next chapter
BEFORE YOU GO