If you thought WALL-E was adorable on the big screen, then just wait until you see him in real life.
Mike Senna -- our new favorite person -- has turned Pixar's lovable robot into a reality. The Californian spent the last two years studying the animated film for every last detail in order to make a working, life-size WALL-E robot. It may have taken 25 extra hours of work per week, but Senna managed to pull it off in two years. According to the "WALL-E" timeline, that's 800 years ahead of schedule.
This isn't the first time a devoted Pixar fan has gone above and beyond to bring one of the studio's animated creations to life. Last August, "Up" aficionados flocked to Herriman, Utah to catch a glimpse of the replica homebuilt by Bangerter Homes. By December, the house had been sold to two self-described Disney fanatics for $400,000.
Below, check out HuffPost Entertainment's easter egg slideshow and contribute with slides of your favorite Pixar easter eggs!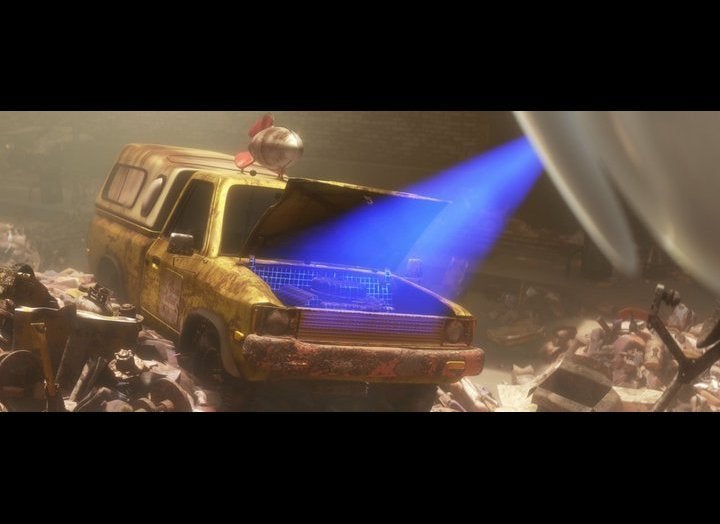 Pixar's Favorite Easter Eggs
Popular in the Community