You've got it all: the house in Westchester, the Italian shoes, the priciest single malt, the red Ferrari. But something's missing, some empty chasm deep down inside.
That need keeps on nagging. You log onto eBay. And there it is.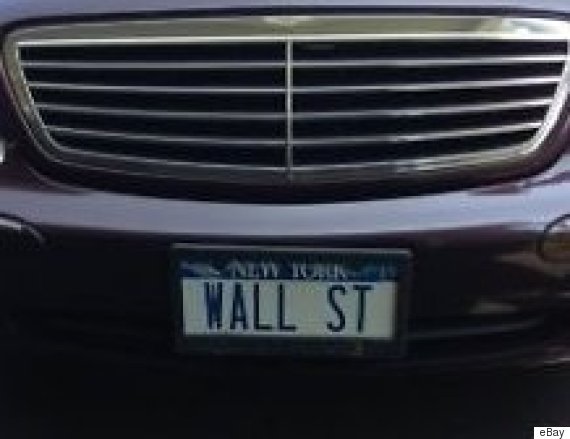 Your eyes widen, the Cuban cigar dangling from your lips falls into the ashtray.
So far, not a single person has shown interest. And the auction ends Wednesday!
The seller bought the plates when they first became available in 1976, and he slapped them on his brand-new Chrysler Cordoba, according to Bloomberg Business. At the time, the Saratoga Springs resident, whose name hasn't been reported, was working at the brokerage firm E.F. Hutton.
Now, the plates are attached to his 2002 Mercedes-Benz S-Class sedan. And, yeah, you get the car if you buy the plates, per Bloomberg.
Better go place your bid now before some other wolf snatches it up.
Related
Popular in the Community