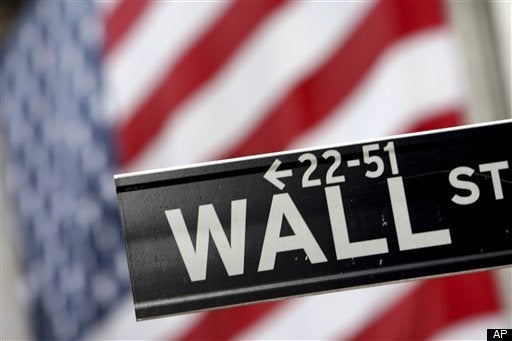 Wall Street firms that sold mortgage-backed securities appear to have violated federal securities laws by misleading investors on the quality of the underlying mortgages, a bipartisan panel created by Congress to investigate the root causes of the financial crisis concluded.
Banks that sold home loan bonds often didn't disclose key details that would have helped investors accurately judge the quality of the investments. For example, investors were rarely told whether the mortgages failed to meet the banks' own standards.
That failure raises "the question of whether the disclosures were materially misleading, in violation of the securities laws," the panel said.
The claim of allegedly widespread securities law violations is among the more explosive findings in a sweeping report released Thursday by the Congressionally-appointed Financial Crisis Inquiry Commission. Those details help explain why the panel opted to refer several financial industry figures to state or federal law enforcement agencies for potential prosecution, as The Huffington Post reported Monday.
The report, the result of a year-long investigation, finds fault with nearly every every cog in the financial system: Wall Street investment banks, government regulators, the Federal Reserve, hedge funds and credit rating agencies.
The crisis panel blamed Wall Street for taking excessive risks and creating exotic financial instruments that even bank chiefs didn't understand. It criticized federal regulators for ignoring clear warning signs that the meteoric rise in home prices was unsustainable and the bubble would one day pop. Credit rating agencies were faulted for telling investors that mortgage-linked investments based on sketchy home loans deserved to be rated as highly as Treasuries. And government officials were taken to task for allowing bloated mortgage giants Fannie Mae and Freddie Mac to help inflate the bubble, then resisting calls to rein them in because it threatened political goals of maximizing the national homeownership rate.
The worst financial crisis since the Great Depression was avoidable, the report concludes.
Yet while much of the commission's findings simply reiterate what many already know to be true -- government officials watched and did nothing as Wall Street took ever bigger risks -- the plight of investors possibly being duped into buying dubious securities has largely been ignored.
The multi-trillion mortgage bond market was rife with poor data, an overall lack of information, and little oversight, the crisis commission found.
Many of these instruments were sold by Wall Street giants like Morgan Stanley, Goldman Sachs, and Citigroup. Big investors like pension funds and German banks bought them without knowing all the risks.
The commission's report concludes that sellers of mortgage bonds didn't tell buyers enough about the underlying mortgages they were purchasing. The crisis panel found that firms routinely failed to disclose basic facts that would have helped investors properly evaluate what they were buying.
The finding appears to bolster claims by investors suing Wall Street firms for selling them now-toxic mortgage bonds.
Giant lenders like JPMorgan Chase and Bank of America face billions of dollars in lawsuits and potential losses over such allegations.
JPMorgan set aside nearly $6 billion last year to cover legal costs "predominantly for mortgage-related matters," it said on January 14. Bank of America is facing almost $8 billion in claims to buy back soured mortgages from aggrieved investors, the firm said on January 21.
In September, the crisis commission heard testimony from Keith Johnson, former president of Clayton Holdings, one of the nation's biggest mortgage research companies. Johnson testified that some 28 percent of the loans given to homeowners with poor credit examined by his firm on behalf of Wall Street banks failed to meet basic standards. Yet nearly half appear to have been sold to investors regardless, he added.
Last April, the commission heard from Richard Bowen, a whistleblower and former chief underwriter for Citigroup's consumer-lending unit. Bowen told the panel that in the middle of 2006, he discovered more than 60 percent of the mortgages the bank had purchased from other firms and then sold to investors were "defective," meaning they did not satisfy the bank's own lending criteria. On November 3, 2007, Bowen sent an e-mail to top Citi officials, including Robert Rubin, a former Treasury Secretary. Bowen's warnings appear to have been ignored.
Thanks to their testimony -- especially Johnson's -- the commission's final report found that investors weren't adequately told what they were actually buying.
"Such disclosures were insufficient for investors to know what criteria the mortgage they were buying actually did meet," the report states.
Christopher Whalen, a bank analyst and managing director at Institutional Risk Analytics, said the crisis commission's findings on behalf of investors will help them in their fight against securities issuers, but only slightly.
"It'll help the plaintiffs to have more evidence in the public domain," Whalen said, in reference to the commission's report. "But the real place where the rubber hits the road is when the investor alleges fraud. Basic, plain vanilla fraud."
"Whether disclosure was there or not doesn't matter," he added.
The crisis panel, hobbled by staff turnover and partisan infighting throughout the year, produced the report after a year-long investigation in which it reviewed millions of pages of documents, interviewed more than 700 witnesses and held 19 days of public hearings across the country.
The six Democratic commissioners voted for the report's findings; the four Republicans voted against, producing two separate, dissenting reports. The Republicans largely looked at global forces, like savings from Asia flooding the U.S. financial system, and the role played by government housing goals.
*************************