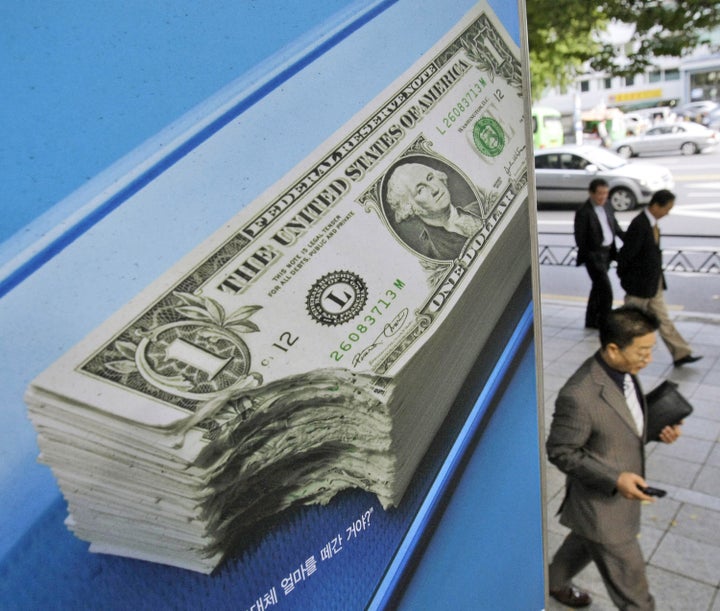 Not everyone on Wall Street will see a six-figure bonus this season. In fact, some employees won't receive any bonus at all.
According to the New York Times, a wide group of middle-level employees across the financial industry will join this undesirable club of 'Zeros.' Though some banks and firms, such as Citigroup, have raised base pay in the past few years to offset decreased bonuses, critics, like Elizabeth Warren, say there's been no real change in Wall Street pay since the crisis.
Though these 'Zeros' will likely earn between $250,000 and $500,000, the lack of a bonus strikes a keen psychological blow to workers used to receiving substantial checks come January. Their bosses, meanwhile, will probably see the multimillion dollar paydays they were accustomed to before the financial crisis struck, as Wall Street rolls towards two of its best years on record.
Americans employed outside of the financial industry may have trouble identifying with the plight of Wall Street. Wages are expected to grow modestly in 2011, according to data from BNA, publisher of Daily Labor Report. Wages grew 1.6% in the 12-month period ending in the third quarter, up from 2009's record low of 1.4%, according to data from the Department of Labor. Wall Street pay, meanwhile, has been on the rise for more than a decade.
But even those ensconced in Wall Street's big bonus psychology are not immune from the economic downturn. "They're microcosms of the pathologies of the institutions that they work for," said Mark Blyth, professor of international political economy at Brown University. "The U.S. has downsized in the private sector because of the recession and gotten rid of all the people they thought it could do without. In the Wall Street equivalent, you find the people you could do without giving a bonus to."
Of course, some Americans will feel lucky to have a job at all, as employment rates remains sluggish across the country. Jobless rates rose in 21 states in November, with the national unemployment rate holding relatively steady at 9.8%, as reported by the Department of Labor.
"If your base is already four times the median income, it's really hard for me to feel sorry for you," Blyth said.
Related
Popular in the Community