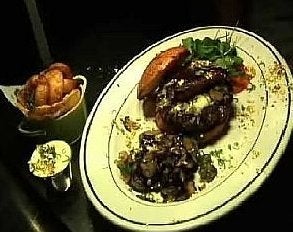 The list of exotic and outrageously expensive menu items found in New York City has grown by one, with the addition of the $175 burger found in lower Manhattan.
So much for talk of a recession.
The burger can be enjoyed at the Wall Street Burger Shoppe on Water Street between Broad Street and Coenties Slip.
Kevin O'Connell, the restaurant's co-owner and chef, told WCBSTV.com he came up with the idea when a friend suggested he create a luxurious version of the American classic.
"He kind of challenged me and it was a question of how do you make a burger that was worth that kind of money," he said. "It actually turned out to be a really awesome thing to eat."
Popular in the Community