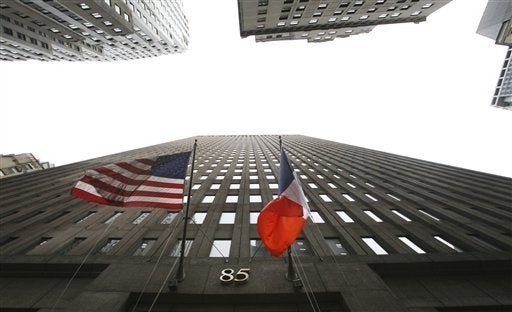 It's often said that life imitates art (and vice versa) and no one know this better than Hollywood. The cinema has long had a love affair with stories of finance, power, and big business, acting as a mirror and social chronicler of the times. With the financial shenanigans of the past year and bonus receiving hedge fund titans about as popular as those who club baby seals, one wonders how filmmakers will treat the once glamorous subject.
As the greed from Wall Street once again rears its ugly head this past week, filmmaker Oliver Stone's timing couldn't be better as he works on the highly anticipated and even more highly secretive sequel to his brilliant tome of morality versus greed, 1987's Wall Street. This time Gordon Gekko returns to public life from jail twenty years later -- will he atone for his sins and live a life of redemption and volunteer work? Or will he still prescribe to the prophetic theory "Greed -- you mark my words -- will save Teldar, and that other malfunctioning corporation, the U.S.A."? A lot can happen between now and the film's April 23 release so stay tuned.
In the meantime, I thought I'd revisit a few other noteworthy films:
Wall Street (1987): Still the quintessential film by which all others are judged. Michael Douglas as Gordon Gekko received an Academy Award for his portrayal of the corporate raiding titan who both mentors and corrupts a young broker (Charlie Sheen). Everyone from Martin Sheen's dad with integrity to Sylvia Miles as an Upper West Side realtor is top notch.

Barbarians at the Gate (1993): Made for television, the Emmy-winning film chronicles the leveraged buyout of RJR Nabisco lampooning the actual players themselves from Ross Johnson (played exquisitely by James Garner) to Henry Kravis (Jonathan Pryce). Even Teddy Forstmann, Peter Cohen, Jim and Linda Robinson and Carolyne Roehm-Kravis do not go unscathed. I am still trying to get the vision of Fred Thompson (Robinson) in a Halloween Superman costume out of my head.
Working Girl (1988): From a secretary masquerading as her boss with a "head for business and a bod for sin" and falls in love with the investment broker she is doing a deal with, the romantic comedy triangle nails ambition, ruthlessness and captures the times perfectly -- right down to the power suit with Adidas and crew sox look. Harrison Ford and Melanie Griffith play the unlikely lovers and Sigourney Weaver the stiletto wearing villain boss in Mike Nichols 1988 film.
Boiler Room (2000). High-pressured life in a brokerage firm is highlighted as a college dropout discovers work is not all it is cracked up to be. The film stars Giovanni Ribisi and Ben Affleck and yet another telling tale of the times.
From the Terrace (1960) Paul Newman turns in a stellar performance as an ambitious executive on the fast track who compromises his happiness with an unfulfilling marriage (with real life wife Joanne Woodward) for his career. He eventually falls in love with a younger woman and is eventually forced to choose between love and Wall Street.
Calling all HuffPost superfans!
Sign up for membership to become a founding member and help shape HuffPost's next chapter