One student just tried something revolutionary when it comes to applying for a job: being honest.
An undergraduate finance student recently wrote a remarkably sincere cover letter asking for a job at a boutique investment bank. Rather than exaggerate his credentials or brag about his achievements, the student decided that honesty would be the best policy -- and he was right.
Scroll down to see the letter.
In the letter, which was leaked to Business Insider, the student explains that he has no "unbelievably special skills or genius eccentricities," but says he would do close to anything for an internship including "shining shoes or picking up laundry."
Money doesn't appear to be his motive, either. The student writes he "will work for next to nothing."
The letter was such a hit, its recipient forwarded it along to several other bankers. Business Insider shows a list of replies to the original letter saying encouraging things like "THIS IS AWESOME," "We called him," and "I wouldn't be surprised if this guy gets at least a call from every bank out there." The cover letter stands out amongst a sea of exaggerated and strange applications from other aspiring bankers.
A New York University undergraduate student named Mark sent a letter to JPMorgan Chase last February bragging that he "managed to bench double [his] bodyweight and do 35 pull-ups" while still earning a 3.93 GPA. The letter instantly went viral within and beyond the business world. It's unclear whether Mark's letter was intended as a joke.
Another cover letter sent in 2011 by an applicant for an office manager position at a software company simply stated "I am the BEST" for the position and went on to say that he is "devillishly handsome," "ridiculously smart" and that he "killed a hawk once with a ninja star."
Check out some of the funniest cover letters and resumés we've seen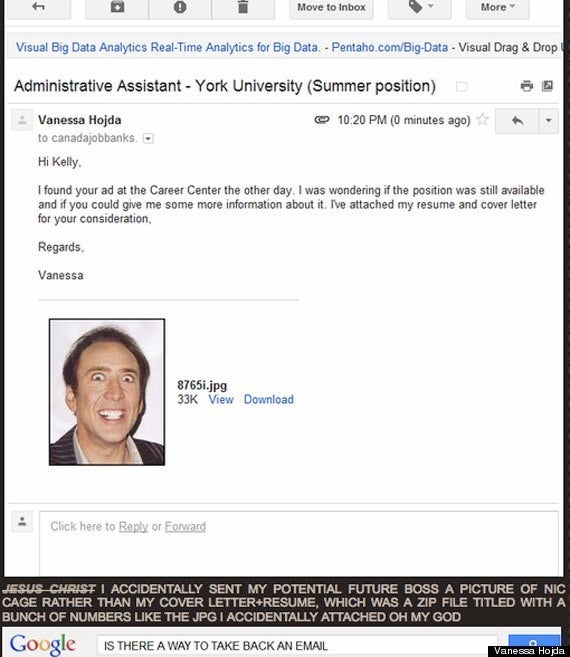 Ridiculous Resumes & Cover Letters
Popular in the Community