WASHINGTON -- A House Committee approved six new bills to deregulate Wall Street derivatives on Wednesday, advancing legislation that would expand taxpayer support for derivatives and create broad new trading loopholes allowing banks to shirk risk management standards created by the 2010 Dodd-Frank bill.
The legislation will next be considered by the full House of Representatives.
The most controversial bill to advance Wednesday is explicitly designed to expand taxpayer backing for derivatives. It was the only legislation that lawmakers were required to cast individual votes for or against; the others were all approved by unanimous voice votes. The bill to increase taxpayer support for bank derivatives dealing was approved by a vote of 31 to 14.
Prior to the vote, the top Democrat on the Agricultural Committee, Rep. Collin Peterson (D-Minn.), gave a speech warning that the legislation could repeat the deregulation debacles of the 1990s.
"Two of the worst votes I ever made in this place was the Commodity [Futures] Modernization Act of 2000 that exempted all of these swaps from any regulation or any margins," Peterson said. "I didn't know any better. The other vote I made that was really bad is eliminating Glass-Steagall. We should have never done that and I bought into that. You know, if we had Glass-Steagall back, this wouldn't be an issue here ... You're putting taxpayers on the hook. And if you wanna do that, fine. But I mean, you know, when I, when a lot of us were here, we hadn't paid enough attention and this thing blew up on us. At the time we did the Modernization Act, there were $80 billion in swaps, in derivatives. We gave 'em legal certainty, we eliminated the regulation requirements, and it went to $700 trillion and it blew up on us. So just be careful: You can vote any way you want, but this could come back and haunt you."
WATCH Peterson's speech in the video above.
Big banks operate dozens of sub-companies dedicated to different businesses in order to help lower their tax bills and ease the impact of many government regulations. But each bank has one subsidiary that gets explicit support from the federal government in case it fails. If that happens, the government shields depositors from any losses. It's good marketing for a bank and deters bank runs, since depositors always know that they're protected in the event of a bank failure.
Dodd-Frank forced banks to move some of their derivatives sales operations out of the unit that receives government insurance, in an effort designed to prevent taxpayers from having to repay depositors if risky derivatives forced a bank to fail. On Wednesday, the House committee approved a bill that would eliminate that safeguard and allow banks to deal derivatives from their taxpayer-backed unit. The repeal was sponsored by Reps. Jim Himes (D-Conn.), Sean Patrick Maloney (D-N.Y.), Randy Hultgren (R-Ill.) and Richard Hudson (R-N.C.). Banks like the provision because it allows them to earn higher profits from their derivatives sales, since credit rating agencies issue higher ratings to derivatives sold with taxpayer support.
Speaking at the hearing, Rep. David Scott (D-Ga.) defended the repeal.
"[This] was never given proper consideration in the House during the initial development of Dodd-Frank and ... it could have substantial unintended consequences," Scott said. "It could lead to less and lower quality capital in the affiliate, thereby actually increasing risk."
Scott spoke out in support of several of the deregulation bills. He is the only Democrat who serves on both the Financial Services Committee and the Agriculture Committee, and has raised over $1.7 million from the banking industry over the course of his congressional career -- more than double his total from any other sector, according to Center for Responsive Politics.
The Agriculture Committee has jurisdiction over many types of derivatives because the instruments were initially designed to help farmers hedge risk.
Another bill the committee approved Wednesday is referred to by critics on Capitol Hill as the "London Whale Loophole Act," which would exempt overseas derivatives activities from U.S. regulatory jurisdiction. The London Whale trade at JPMorgan was conducted out of the bank's London office.
Rep. Scott Garrett (R-N.J.), a cosponsor of the bill, applauded the bill in a Wednesday press release. "Our job creators -- millions being crushed by overly burdensome Washington rules and regulations -- deserve to be on a fair, level playing field with the international community," Garrett said. "This common-sense, bipartisan bill would achieve both these ends."
The committee also approved a bill that would exempt some bank customers from putting up money on derivatives trades to ensure they can cover the trade if it goes badly, and another exempts bank customers from posting margin on trades with their own affiliates overseas. Companies trade derivatives with their own offshore affiliates to avoid paying taxes.
Another bill requires the Commodity Futures Trading Commission to conduct more extensive cost-benefit analyses than they currently do when crafting regulations -- a measure objected to by critics who suggest it creates busywork intended to handicap the agency.
One of the provision's cosponsors, Rep. Patrick McHenry (R-N.C.), has been a staunch opponent of bank regulation during his tenure in Congress.
"Congressman McHenry has always been a strong proponent of cost-benefit analysis, and in fact, the SEC finally agreed to lay out guidelines for such analysis last year at the congressman's insistence," McHenry spokesman Ryan Minto told HuffPost. "He believes the process helps ensure that the cost of regulation does not outweigh its benefits. Cost-benefit analysis is necessary for good governance, as it promotes appropriate and efficient regulation. H.R. 1003 simply requires the CFTC to follow suit with what the SEC has already agreed to do."
President Barack Obama is unlikely to support partial repeals of his Wall Street reform legislation, but the bills approved Wednesday could find their way into broader legislation that may prove more difficult for the White House to reject.
A seventh bill, which has not garnered criticism from financial reform advocates, also passed the committee by a unanimous voice vote.
Before You Go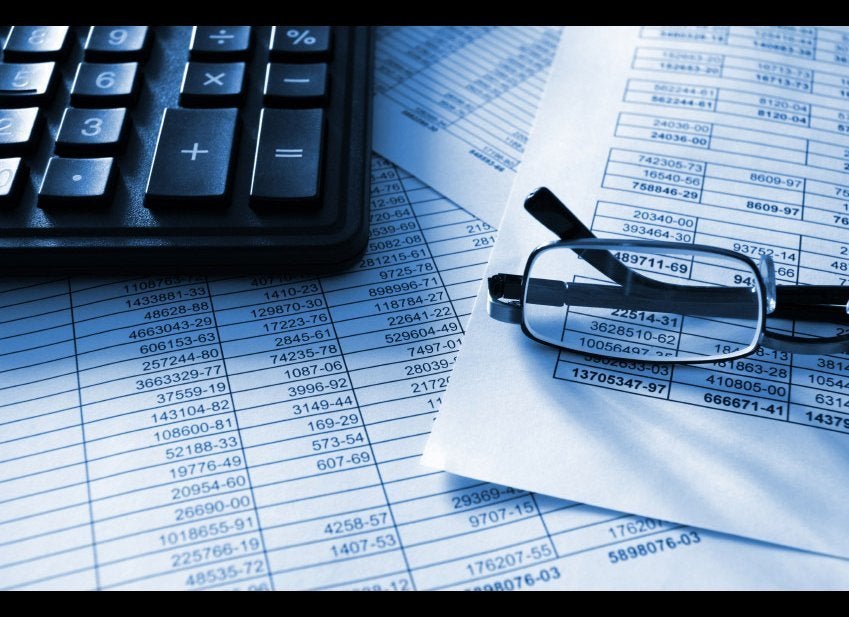 Dodd-Frank Provisions
Popular in the Community