WASHINGTON -- When the drama surrounding a government shutdown abates, the House of Representatives expects to take up legislation to expand taxpayer support for derivatives, the complex financial products at the heart of the 2008 meltdown. And while traditionally straightforward tasks like funding the federal government have become raucously contentious in recent weeks, a bill subsidizing Wall Street banks is likely to garner significant bipartisan support.
Also on the post-shutdown agenda is legislation that would prevent the Department of Labor and the SEC from implementing new consumer protection standards for 401(k) accounts and other retirement funds.
Both bills are efforts to roll back reforms that passed under the 2010 Dodd-Frank financial reform bill. A small cadre of liberal Democrats are marshaling opposition to the bills, but still expect dozens of Democrats to join a united Republican Party in passing the legislation.
"As we're trying to forestall a government shutdown, we've got these ugly financial services bills on the horizon," said Rep. Keith Ellison (D-Minn.), co-chair of the House Progressive Caucus. "It's a multi-pronged attack on the middle class."
Dodd-Frank banned companies that sell some types of derivatives from receiving government perks like cheap loans from the Federal Reserve or deposit insurance from the FDIC. Any bank that continued to sell these derivatives would be forced to wall them off in a separate subsidiary that didn't receive taxpayer support. Credit rating agencies grant more favorable ratings to derivatives that are sold from within taxpayer-insured banks, making such derivatives more profitable. Goldman Sachs, JPMorgan Chase, Citigroup and Bank of America are the biggest players in the derivatives market, although Goldman doesn't deal derivatives from its taxpayer-backed unit.
The House Agriculture Committee approved legislation in March to repeal Dodd-Frank's limits on taxpayer support for derivatives by a vote of 31 to 14; and the bill passed the House Financial Services Committee two months later by a margin of 53 to 6. Republican support in both committees was unanimous. Two of the bill's four original cosponsors are Democrats -- Reps. Jim Himes (D-Conn.) and Sean Patrick Maloney (D-N.Y.), and other Democrats, including Rep. David Scott (D-Ga.), have defended the bill in committee hearings.
"[This] was never given proper consideration in the House during the initial development of Dodd-Frank and ... it could have substantial unintended consequences," Scott said in March hearing. "It could lead to less and lower quality capital in the affiliate, thereby actually increasing risk."
At the same hearing, House Agriculture Committee Chairman Collin Peterson (D-Minn.) warned against the derivatives bill, citing the deregulation of the 1990s.
"Two of the worst votes I ever made in this place was the Commodity [Futures] Modernization Act of 2000 that exempted all of these [derivatives] from any regulation," Peterson said. "You're putting taxpayers on the hook. And if you wanna do that, fine ... You can vote any way you want, but this could come back and haunt you."
The 401(k) bill cleared the House Financial Services Committee in June by a vote of 44 to 13. Dodd-Frank required the SEC to conduct a study on new standards for brokers and investment advisers, and in January 2011, the agency released a study urging strong new protections. The recommendations included support for a rule obligating investment professionals to manage their clients' funds based solely on what is in the client's best financial interest without regard to what transactions would benefit the fund manager's company.
"If you're going to be giving people what everyone would understand to be retirement advice, you have to do it in that person's best interest," Ellison said. "You can't do it in your best interest, pushing products that you're going to profit from without telling your client."
Both the SEC and the Labor Department have delayed their rules amid heavy pressure from financial firms, and the House will soon consider legislation that would impose a new set of delays.
The bills could be voted on as early as this week, depending on whether or not the government shuts down at 12:01 a.m. Tuesday morning. Supporters of the legislation hope it will clear the full House sometime between the shutdown drama and the partisan standoff over raising the debt ceiling. Both bills are strongly supported by Wall Street banks and the U.S. Chamber of Commerce, the most prominent lobbying group for large corporations, and are opposed by the Consumer Federation of America and labor unions.
Liberal Democrats said they expect to rally stronger opposition to the 401(k) bill than against the derivatives bill, because the risks to future retirees is more easily understood than that posed by derivatives.
President Barack Obama is unlikely to sign either bill into law, but opponents worry that a strong showing of bipartisan support could persuade him to approve the legislation. In 2012, Obama signed off on another financial deregulatory bill dubbed "The JOBS Act" amid significant support from both parties in Congress.
In response to the prospect of the bills coming to a vote, Rep. Alan Grayson (D-Fla.) said, "Why don't we just save ourselves some time and hand Goldman Sachs a trillion dollars?"
Support HuffPost
The Stakes Have Never Been Higher
Before You Go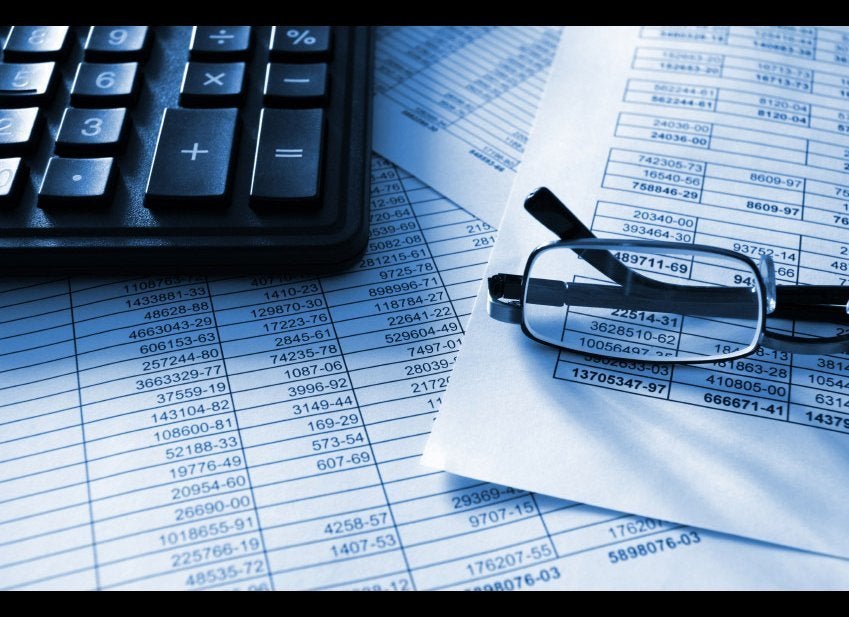 Dodd-Frank Provisions
Popular in the Community