There's a growing trend on Wall Street that's keeping everyone on edge: an exodus of talent.
For better than a century, those with dreams of working in the world's most massive, dynamic market have flocked to Wall Street. But in the last decade, the standard compensation package at most firms -- 20 years of 100 hour weeks in exchange for increasingly large bonuses -- has lost its appeal.
For the last few years, Wall Street has watched helplessly as some of its finest people have packed up and left. All estimates say Wall Street is still running strong, but losing valuable human resources to other ventures greatly weakens its standing. So what gives?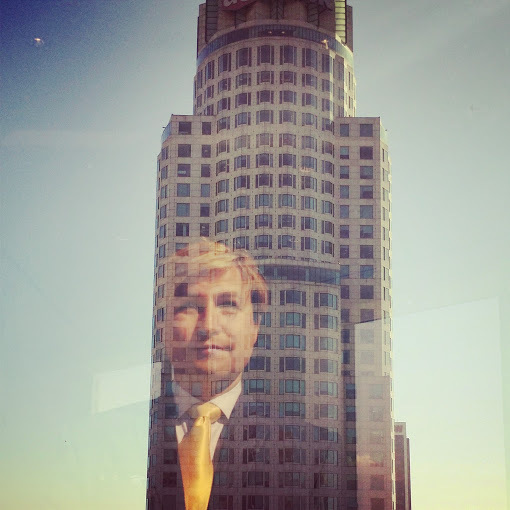 The recent recession hit some big businesses hard, including banks. Even now that we appear to have weathered the financial crisis, Wall Street is still struggling to rebound from the widespread criticism and negative public image the recession left with big banks and financial firms. Hatred has a long shelf life.
The working atmosphere at many Wall Street firms only adds insult to injury. The young talent that Wall Street attracts -- aggressive and driven -- won't stick around long for "redundantly routine" work. If they're miserable, they won't stay.
Not surprisingly, many of Wall Street's best and brightest are leaving for startups. They promise excitement in the form of innovation and constant risk. And they pay. Success at a startup means more money in the pockets of innovators and less going to maintain a corporate hierarchy.
And then there's the fame. Successful startups make front page news in every media venue from the Wall Street Journal to the tiniest blog.
My decades of experience in the financial sector tells me the exodus from Wall Street is about personal exploration. More than money, they're seeking the satisfaction that only comes from personal growth.
Some of the most successful ventures today are those that have found a way to offer both -- and they are a magnet for the flow of talent leaving Wall Street.
Mark Dimont, for instance, left his Wall Street career with an investment bank a few years ago to join tech-startup, Dataminr.
When Chelsea Clinton realized that Wall Street wasn't giving her the motivation she was looking for, she moved decidedly into a spot with NBC News as a commentator.
Oddly, one of the biggest destinations for the Wall Street diaspora is one of oldest and most traditional - the Family Office. Since the 1800s, family offices have taken care of the wealthiest individuals and their families. Think Rockefeller, Kennedy, Roosevelt.
Family offices have experienced a resurgence in importance after the recession. Many wealthy families felt equally burned by less than scrupulous behavior from Wall Street firms. They turned to smaller, private firms focused entirely on one family.
Family offices represent the best of both worlds to many recent refugees from Wall Street -- large and complex financial flows requiring real skills combined with attractive compensation packages, but without the Draconian working atmosphere.
The list of those who left Wall Street to for a Family Office shows just how deep a void the talent drain has left.
Candice Beaumont, who spent years with Merrill Lynch, now runs the single family office L Investments as Managing Director. Candice is a recipient of the Young Global Leader Award from the World Economic Forum in 2014.
Shiraz Poonevala was head of Investment of Seamico Securities Plc before joining GP Group, a single family office, as Director of investments.
These talented individuals bring with them a wealth of work experience that was previously confined to a small field with limited potential. Working for a family office opens up possibilities for personal exploration and growth. It gives them the chance to have a sense of authority and confidence, which in turns encourages them to expand their reach as financial professionals. It is the perfect recipe for excellence.

Family offices are attracting Wall Street's most dynamic talent - from traditional consultants to cutting edge technologists. Wall Street is indeed losing, and losing big.
Wall Street should take note. A routine environment that impedes individual growth and breeds conformity and compliance will only continue the current exodus. If the biggest players on Wall Street don't change their tune, they could easily find themselves bereft of the constant flow of new, dedicated talent that has driven their success for so many years.
Wall Street refugees are steadily leaving for the fresh air of startups and family firms. Unless Wall Street firms consider big change from the inside out, its best and brightest may start leaving by the boatload.
Support HuffPost
The Stakes Have Never Been Higher
Related
Popular in the Community