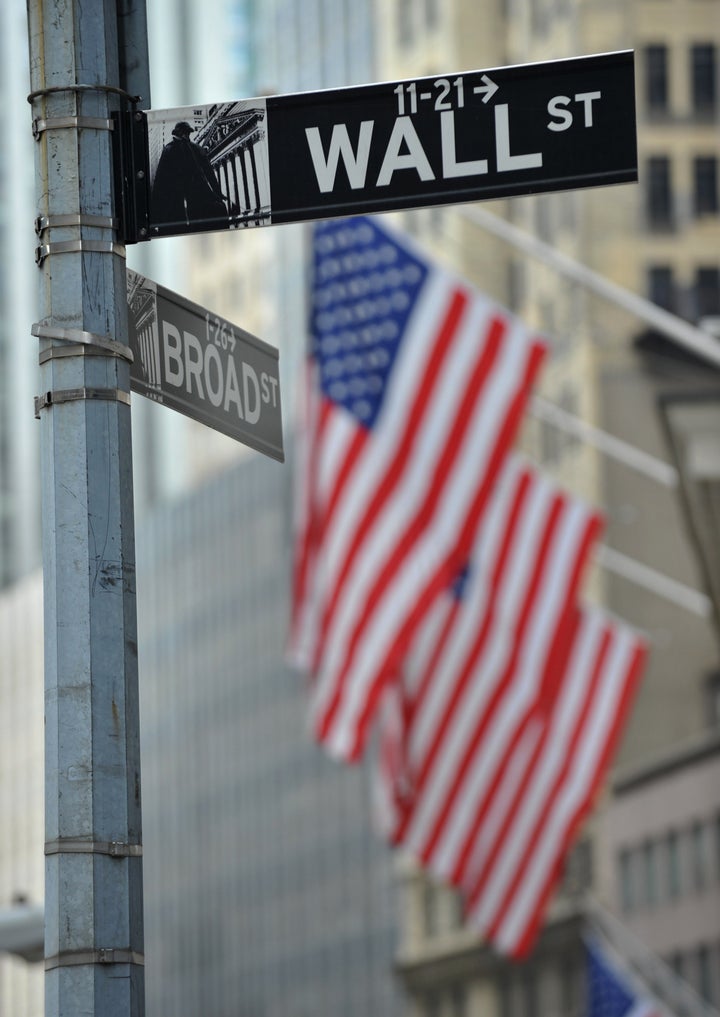 Though the Wall Street workforce is getting more diverse, white men are still taking home most of the bacon.
White men made up more than 60 percent of Wall Street workers aged 45 and over between 2005 and 2009, but just 46 percent of those 30 and younger, according to a recent City University of New York's Center for Urban Research analysis of Census data. But in almost all categories, the earnings of white males came out on top, with white men aged 31 to 44 earning at least double that of their non-white and female counterparts.
Most of the diversity gains on Wall Street came from an uptick in the share of Asian workers, the study found, while the percentage of black Wall Street employees hasn't increased. And though the share of women working on Wall Street gets larger as workers get younger, the overall percentage of women working in financial firms declined between 2000 and 2005-2009.
"The most surprising findings regard women because as we know women now outperform men in the educational system," Richard Alba, one of the authors of the report, told the Wall Street Journal. "They have higher rates of getting [bachelor's of arts degrees] and post-graduate degrees and that they still lag so much behind in terms of their position on Wall Street I found really remarkable."
In 2008, women accounted for 18.8 percent of executives, managers and senior-level officers at companies that fall into the "Securities, Commodity Contracts & Other Financial Investments" category, according to a Catalyst analysis cited by fins.com. Nineteen percent of the managing directors Goldman Sachs named last month were women, compared to 24 percent last year. At Morgan Stanley, 16 percent of new managing directors were women.
Calling all HuffPost superfans!
Sign up for membership to become a founding member and help shape HuffPost's next chapter