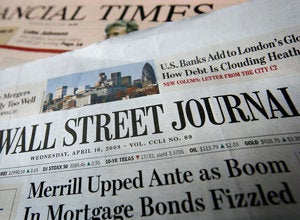 Next Monday, The Wall Street Journal, now under Rupert Murdoch's News Corp., will report that its daily circulation based on a Monday through Friday average for the six months ending September 2008 will be flat. However, that is a lot to be positive about when the industry's overall numbers are broken out.
The paper grew its individually paid circulation, the most important metric, by 2.4% to 1,426,743 copies. At the same time, it chopped its other-paid circulation, which is considered less valuable by advertisers. The Journal reduced other paid by 16% this reporting period to 229,534. The category includes employee, hotel, Newspapers in Education, and third-party copies.
More good news for its subscription-based Web site: Subs at WSJ.com are up 7.4% to 1,063,000 compared to the same period a year ago. Additionally, visitors to WSJ.com advanced 137% year-over-year.
Popular in the Community