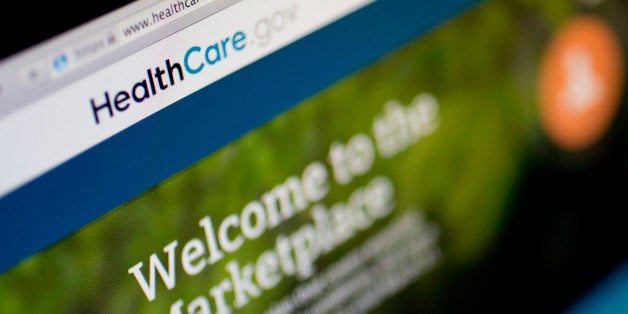 On Wednesday, the editors of The Wall Street Journal filed a diatribe about "ObamaCare's Secret Mandate Exemption," bragging about unearthing a closely guarded "secret" that only their super-cool sources had noticed and passed on exclusively to them. Scoop, if true! But spoiler alert: It's not. How did this happen? Let's begin at the beginning of their editorial:
ObamaCare's implementers continue to roam the battlefield and shoot their own wounded, and the latest casualty is the core of the Affordable Care Act -- the individual mandate. To wit, last week the Administration quietly excused millions of people from the requirement to purchase health insurance or else pay a tax penalty.

This latest political reconstruction has received zero media notice, and the Health and Human Services Department didn't think the details were worth discussing in a conference call, press materials or fact sheet. Instead, the mandate suspension was buried in an unrelated rule that was meant to preserve some health plans that don't comply with ObamaCare benefit and redistribution mandates. Our sources only noticed the change this week.

That seven-page technical bulletin includes a paragraph and footnote that casually mention that a rule in a separate December 2013 bulletin would be extended for two more years, until 2016. Lo and behold, it turns out this second rule, which was supposed to last for only a year, allows Americans whose coverage was cancelled to opt out of the mandate altogether.
Here are some things that are true. The White House did authorize an additional two-year extension of certain policies that were put in place under the administration's discretionary authority in order to mitigate the fallout from The Great 'If You Like Your Plan ... Well, Funny Story Actually' Foofaraw of 2013. Here's specifically what the White House did. In November 2013, President Barack Obama announced a policy that gave health insurance companies permission to extend for one year the plans that had been canceled because they failed to comply with the Affordable Care Act. As The Huffington Post's Jeffrey Young reported:
The White House acknowledged this new policy could have a limited reach. "It may not be taken by all insurance companies and by all state insurance commissioners," a senior White House official said during a conference call with reporters prior to Obama's remarks.
And with regard to that "limited reach," the solution for those who couldn't get these old plans re-extended through their insurer or state regulator was to exempt them from paying the individual mandate fine for one year as well. Now, this policy, in toto, has been extended for two additional years.
Much like the original fixes-by-fiat, these more recent two-added-year extensions have been offered out of the best of intentions and targeted at customers caught up in the administration's myriad cock-ups. However, good intentions don't exempt a policy decision from criticism or scrutiny, so the editors of The Wall Street Journal are well within their rights to critique and scrutinize. Furthermore, you wouldn't be thought a fool to observe that the two-year extension smacks of political opportunism: The new deadline rather conspicuously pushes this problem past upcoming elections. Convenient, that.
But the notion that any of this has somehow escaped the attention of the media is straight nonsense. And it's an accusation that's rubbing some of the reporters who have covered these policy changes the wrong way.
The Obama administration has reportedly decided to extend its Obamacare 'fix' for people whose health plans were canceled last fall for an additional two years.

Bloomberg News and the Associated Press reported the decision, citing anonymous sources. The proposal has been under consideration since at least last month.

The Obamacare 'fix' allows insurance companies, if permitted by their state insurance regulators, to continue offering non-compliant health plans to people already enrolled in them. Under the extension, according to the AP, the 'fix' can now be applied to plans issued through Oct. 1, 2016.
Americans who kept health plans that don't comply with Obamacare requirements will be able to renew those policies for two more years, according to a person familiar with the matter.
Warding off the specter of election-year health insurance cancellations, the Obama administration Wednesday announced a two-year extension for individual policies that don't meet requirements of the new health care law.

The decision helps defuse a political problem for Democrats in tough re-election battles this fall, especially for senators who in 2010 stood with President Barack Obama and voted to pass his health overhaul.
Now, perhaps the WSJ editors' beef here is that none of these recent reports specifically cover the extension of the individual mandate exemption for those whose plans were canceled. That's because all of these reporters essentially understood that the real news here was the extension of this policy to allow some people to remain in plans not compliant with the Affordable Care Act for two additional years. That's particularly newsworthy for a number of reasons. Chiefly, these extensions persist as a reminder of Obama's original "if you like your plan, you can keep it" broken promise. Perhaps more significantly, the extension of these non-compliant plans represents a contradiction in both the administration's professed philosophy and its policy choices. Remember, to the creators of the Affordable Care Act, these non-compliant plans are junk. They're the sort of bad plans that no one should be forced into buying -- the kinds of plans to which the Affordable Care Act is meant to supply a superior alternative. And yet, here is the Obama administration allowing these subprime insurance plans to persist for two more years.
The individual mandate has, throughout the larger Obamacare debate, been a point of much contention. But in terms of the changes announced earlier this month, the extension of the mandate exemption is simply part and parcel of extending the original policy affording insurers the opportunity to re-offer non-compliant plans while ensuring that customers who could not obtain this option would not be subject to a penalty. There's no logical way to extend the first part without also extending the second. And when the policy was enacted in the first place, reporters took great care to note that this limited exemption of the individual mandate was part of the change. That they don't mention it explicitly now is more about making a news judgment and has nothing to do with keeping a secret. To the minds of these reporters, it's something they reported months ago. (More on that in a minute, so hold that thought.)
Besides which, if all these reporters are keeping some sort of secret, then the same thing can be said of the story written by Louise Radnofsky, who covers these two-year extensions in the same way. Oh, and by the way, Radnofsky covers this beat for The Wall Street Journal -- so maybe before the Journal's editorial writers police the way the rest of the media covered this story, they should get their own house in order first.
But a close read of the first three paragraphs of the editorial reveals a blurring of this issue: It's the individual mandate extension itself that the editors believe "has received zero media attention." Indeed, they seem to believe that they have found the first mention of this in the "seven-page technical bulletin" that described the two-year extension of the restored insurance policies (which the editors seem to think is "an unrelated rule"). For whatever reason, the Wall Street Journal editors seem to suggest that they have ferreted out the December 2013 individual mandate exemption. "Our sources," they write, "only noticed the change this week." "Lo and behold," they intone, implying that this had all somehow escaped the media's attention.
Guess what? It hadn't. This is where things get really embarrassing for the Wall Street Journal editors. Let's get them caught up with the current events of December 2013.
The Obama administration will not require the millions of Americans who received health-insurance plan cancellation notices to purchase a new policy next year.

They're granting those consumers an exemption from the Affordable Care Act's individual mandate, a Department of Heath and Human Services spokeswoman confirmed. The mandate requires everyone to have health insurance or face a tax penalty, the greater of $95 or 1 percent of income in 2014.
On Thursday, the administration revealed that individuals whose policies were canceled because they don't meet the Affordable Care Act's standards won't be subject to the law's individual mandate, and will be allowed to buy bare-bones catastrophic plans originally intended for people younger than 30 or those who demonstrated financial hardship. Senior administration officials estimated this option will apply to fewer than 500,000 people.

"If people are trying to get coverage by Jan. 1, have a policy that's running out and need that coverage, we are committed to getting them through the system," Health and Human Services Secretary Kathleen Sebelius said on HuffPost Live Thursday.
Today, the Obama administration announced that people whose insurance plans were canceled this year will "temporarily" be exempted from the law's individual mandate. Here's how they're doing it -- and what it means for the law.
Klein then launches into a detailed account of what happened with these temporary exemptions and the reasoning behind offering them to people who had lost their insurance. Klein's assessment? "This puts the administration on some very difficult-to-defend ground," he writes. The whole post is given the headline, "The individual mandate no longer applies to people whose plans were canceled," which -- I'm sure we'd all agree -- is a pretty clever way of obscuring the fact that the individual mandate no longer applies to people whose plans were canceled.
But it's a good thing the Wall Street Journal editors and their "sources" finally unraveled the mystery this week and issued a complaint about the lack of media coverage -- which is totally true if you except all the news organizations that covered it. It really, really came close to falling between the cracks.
Of course, I haven't told you the best part yet.
It seems Nancy Pelosi was wrong when she said "we have to pass" ObamaCare to "find out what's in it." No one may ever know because the White House keeps treating the Affordable Care Act's text as a mere suggestion subject to day-to-day revision. Its latest political retrofit is the most brazen: President Obama is partly suspending the individual mandate.

...

Individuals whose health plans were canceled will now automatically qualify for a "hardship exemption" from the mandate. If they can't or don't sign up for a new plan, they don't have to pay the tax. They can also get a special category of ObamaCare insurance designed for people under age 30.
And that, ladies and gentlemen, are the editors of The Wall Street Journal, back in December 2013, remarking on the exemption of the individual mandate in the cases of individuals who had their health care plans canceled. Which ... I guess they didn't remember? (Or perhaps they are complicit in their own media conspiracy! Who knows how far this thing goes?)
At any rate, the extension of all of these exemptions was rather relentlessly covered, as it turns out. So I'm forced to conclude that the editors of The Wall Street Journal need some better "sources" (their own reporter will do for a start) and -- I guess some ginkgo biloba for the memory loss?
Before You Go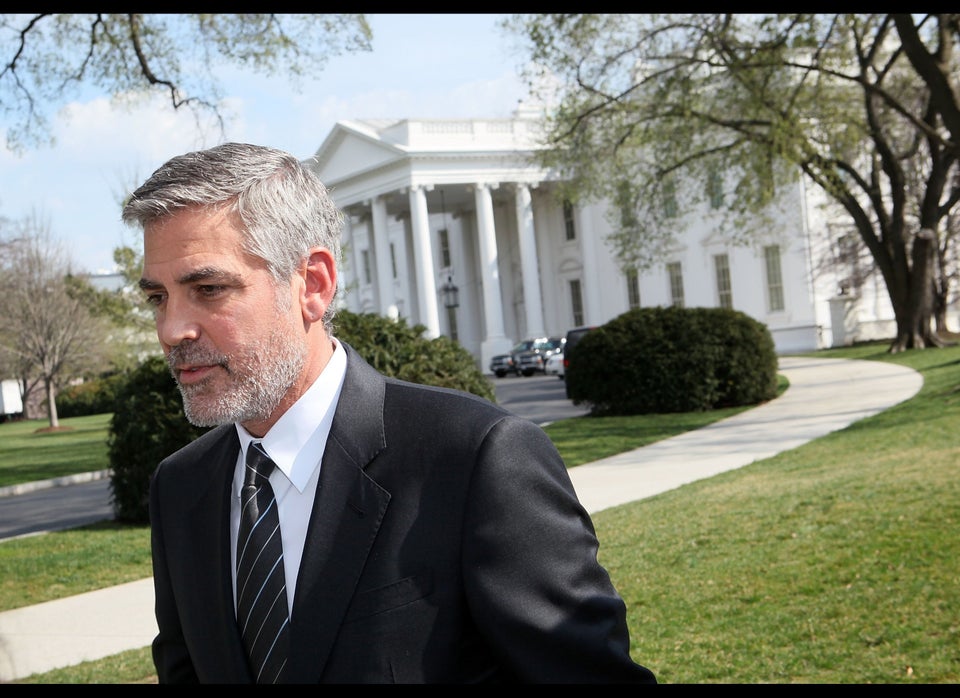 Obama With Celebrities
Popular in the Community