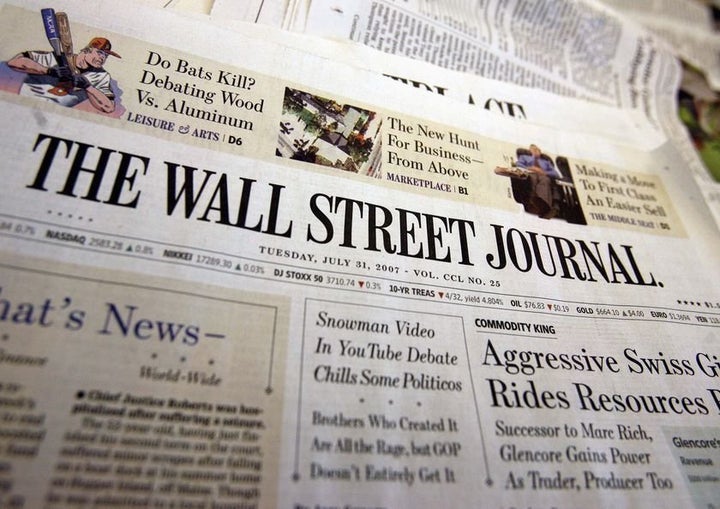 NEW YORK — Circulation at the nation's newspapers continues to fall.

The Audit Bureau of Circulations said Monday that average daily circulation declined 7.1 percent in the October-March period from the same six-month span in 2007-2008.

That was faster than the 4.6 percent fall recorded in the April-September period of 2008.

Sunday circulation fell 5.4 percent in the latest period.

USA Today remains the No. 1 newspaper, though its circulation dropped 7.5 percent after several periods with little change.

Newspaper sales have been declining since the early 1990s, but the drop has accelerated in recent years. Circulation revenue has largely held up, though, because of price increases.
Editor & Publisher publishes the top 25 list here, which shows that the Wall Street Journal was the only newspaper in the top 25 to report a circulation increase. Its increase was modest — 0.61% — but an increase nonetheless.
Below are the top 5 newspapers by circulation, with their percentage increases or declines from the same October-March six-month period in 2007-2008:
USA TODAY -- 2,113,725 - (-7.46%)
WALL STREET JOURNAL -- 2,082,189 -- 0.61%
NEW YORK TIMES -- 1,039,031 -- (-3.55%)
L.A. TIMES -- 723,181 -- (-6.55%)
WASHINGTON POST -- 665,383 -- (-1.16%)
Related
Popular in the Community