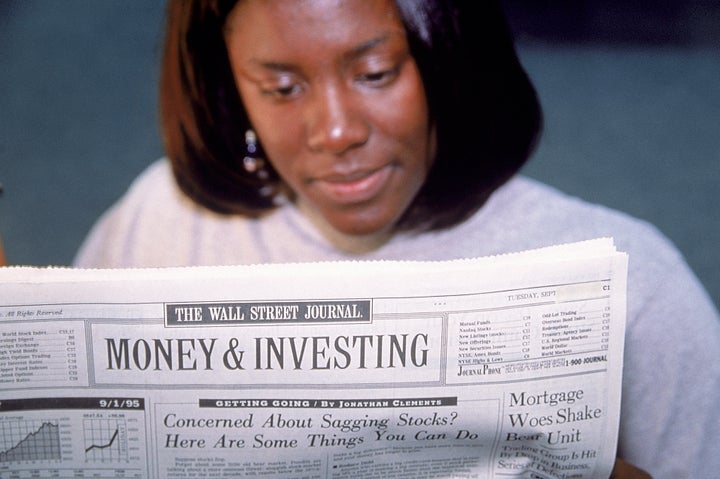 NEW YORK -- The Wall Street Journal has vowed to address the pay gap between women and minorities and their white, male colleagues.
In a memo to staff on Wednesday, Will Lewis, chief executive of the newspaper's parent company Dow Jones & Company, pledged to conduct a review of salaries.
"Any pay disparity relating to an employee's race or gender is troubling and inconsistent with the standards I strive to maintain at Dow Jones," Lewis said in his statement. "We must, as a matter of urgency, address these issues head on."
The move came more than two weeks after the union that represents the newsroom, the Newspaper Guild-affiliated Independent Association of Publishers' Employees, published a study of pay at the company since 1991.
Not much has changed in 25 years, the study found. Back then, women made up 46 percent of the workforce and were paid about 24 percent less than men, on average. Now, women make up 47 percent of the union workforce, but they still earn less -- 13.2 percent less.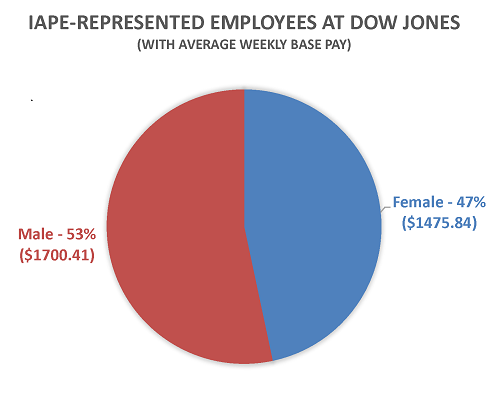 Here's how the current weekly pay for white employees compares to black or African-American employees and to Hispanic or Latino employees, for example:
White Male — $1,773.05

White Female — $1,497.34

Black/African-American Male — $1,227.88

Black/African-American Female — $1,141.31

Hispanic/Latino Male — $1,320.68

Hispanic/Latino Female — $1,176.51
And here's what that looked like in 1991:
White Male — $828

White Female — $637

Black/African-American Male — $598

Black/African-American Female — $539

Hispanic/Latino Male — $590

Hispanic/Latino Female — $542
"[I]nsofar as there is any pay inequality, or indeed any disparity of remuneration or opportunity that is ascribable to gender or race, I am personally committed to eliminating it as a matter of urgency," Gerry Baker, editor-in-chief of the Wall Street Journal, wrote in a memo to staffers on Thursday. "We have the finest journalists in the world and I am anxious to ensure that we reward them properly and equitably."
Tim Martell, executive director of IAPE, told The Huffington Post that the company's union contract expires in June. If the pay discrepancy is not dealt with by then, the group plans to address the issue at the negotiating table. He said the union has had no formal contact with the company's management since it published the pay analysis on its website on March 8.
"We appreciate yesterday's notice and their pledge to be transparent in their review of gender and racial pay equity," Martell said. "The next step for us is to see what, exactly, they produce."
The Wall Street Journal's women reporters and editors are hardly alone in being underpaid. Media companies in the U.S. pay men 6.6 percent more than women on average, according to a report released Wednesday by jobs site Glassdoor.
The industry, which Glassdoor defined as including book publishers, television networks and online media outlets, ranked as one of the worst for pay inequity.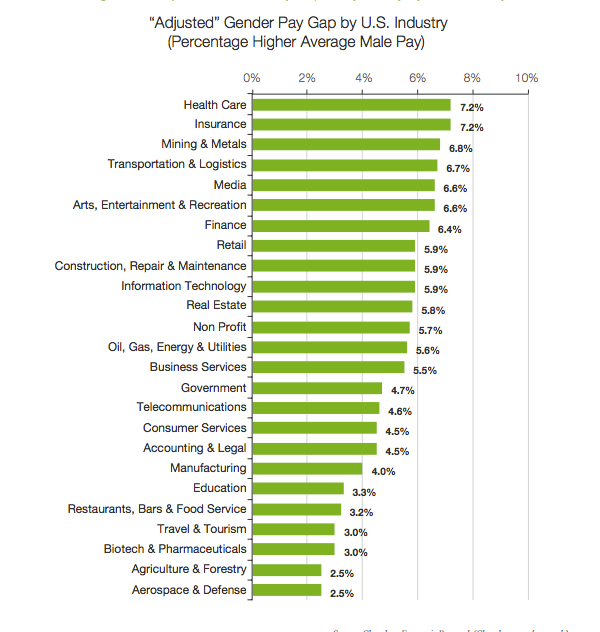 Companies have been paying a lot more attention to the issue of pay equality over the past year or so, under pressure from both the federal government and activist shareholders. In February, Intel for the first time spoke publicly on the topic -- announcing it had no gender pay gap.
Apple and Amazon, both under pressure by activists, made announcements this month about how they pay men and women at their companies. On Wednesday, Amazon said it pays women 99.9 cents for every dollar a man makes. Apple said it also pays equally, but not if you count employee's stock equity.
Last year, cloud computing company Salesforce announced it spent $3 million adjusting the salaries of its female employees, after an internal investigation found a pay gap between men and women.
"My job is to make sure that women are treated 100 percent equally at Salesforce in pay, opportunity and advancement," Salesforce chief executive Marc Benioff told HuffPost when he announced that the company would audit everyone's pay.
Emily Peck is a former WSJ employee.
Related
Before You Go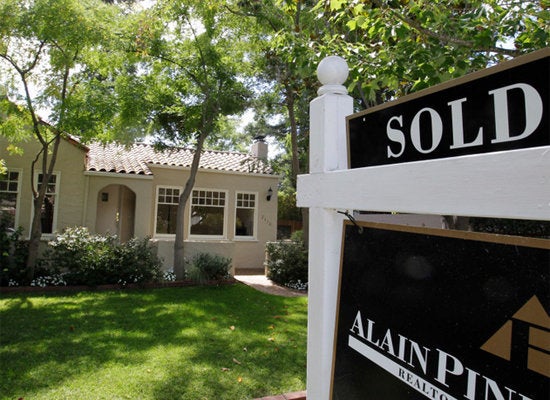 Equal Pay For Women