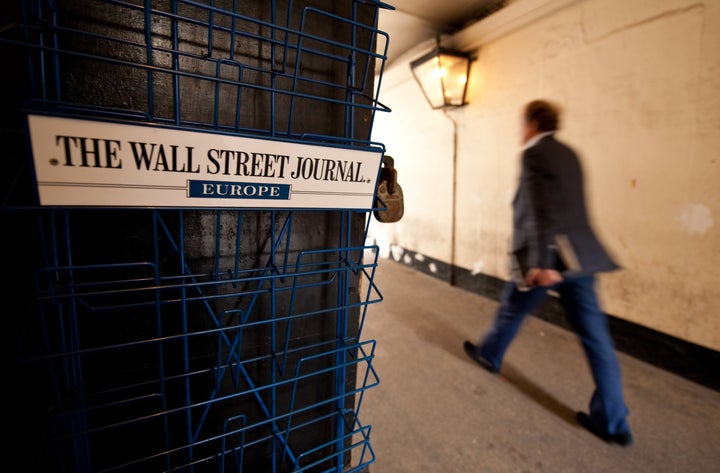 The trouble never seems to end for News Corp. In addition to battling phone hacking charges, the beleaguered company is now facing an investigation into a circulation scam at the Wall Street Journal's European edition.
The Guardian reported Wednesday that it has evidence that the WSJ had been channeling money to European companies to buy thousands of copies of its European edition at extremely cheap rates and inflating its circulation numbers. The agreement had suggested that one of the companies could receive coverage, though it specified that the news department would have final say over whether any article would appear.
An internal investigation found that the paper's European publisher Andrew Langhoff promoted the scam, and pressured reporters to write two stories that featured a Dutch sponsor called the Executive Learning Partnership. He resigned on Tuesday over complaints about unethical influence over the paper's editorial content.
A whistleblower inside the company alerted senior officials, including former CEO Les Hinton -- who resigned in July after phone hacking charges blew up -- about the scam last year. The company has since ended the agreement, though the Guardian reports that the whistleblower was "made redundant."
The Wall Street Journal addressed the controversial contract and Langoff's resignation in an article on Wednesday. It reported that a former Dow Jones employee in Europe had complained about the contract, which was ended earlier this year.
Popular in the Community