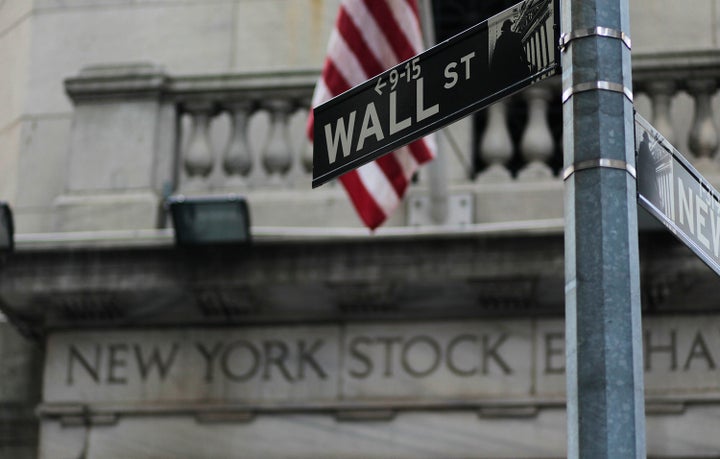 The national wave of layoffs may have finally reached the financial sector.
As Wall Street profits shrink, big banks may soon resort to firing employees and cutting their pay to boost profits, CNBC reported Tuesday. It's the same strategy other companies have been using: Massive layoffs allowed corporate America in the second quarter to net its sixth-highest quarterly profit ever, even as revenues declined.
The process has already begun. Bloomberg Businessweek reported last week that Bank of America will cut between 20 and 30 jobs from its proprietary trading desk. JPMorgan has also put employees on notice. And D.E. Shaw, the world's third largest hedge fund, CNBC reports, has cut 10 percent of its workers.
Goldman Sachs, often criticized for doling out huge bonuses to employees, has reduced its percentage of revenue devoted to the payroll, CNBC says, to 43 percent, compared to a historical average for the industry of about 50 percent.
As the Wall Street Journal reported yesterday, banks are trying to become more "boring," to borrow a word from Paul Krugman, as they re-focus on their traditional business practices. The shift comes in response to falling trading volum,e but also to anticipated tighter regulations from the summer's financial reform legislation and from last month's Basel III accords.
Analyst Meredith Whitney, who famously predicted Citigroup's demise in 2007, said last month in a report that banks should expect "structural changes," according to the Wall Street Journal, as she predicted the U.S. financial services industry would cut between 5 and 10 percent of its workers. Later in the month, she told CNBC's Maria Bartiromo the industry would fire about 80,000 workers, starting in the first quarter of next year.
"I think that the bonuses are going to be really, really bad at [2010] year end," Whitney said.
Related
Popular in the Community