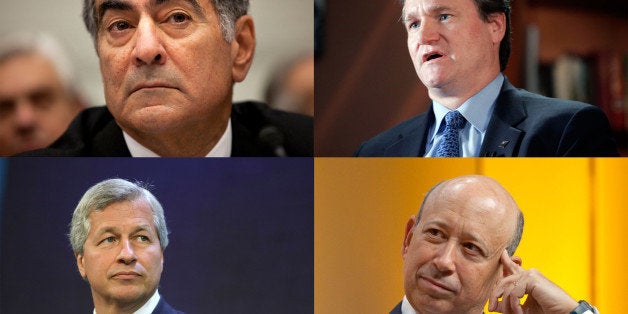 LONDON, Sept 13 (Reuters) - Will top bankers' behaviour ever land them in jail? Or are bad business decisions even a crime at all?
Five years on from the bankruptcy of Lehman Brothers, the debate over how to hold senior bank bosses to account for failures is far from over, but legal sanctions for top executives remain a largely remote threat.
Even as laws evolve - in Britain, the government wants to criminalise recklessness in banking - a repeat of the global financial crisis and near-collapses of 2008 would not necessarily result in many more prosecutions today, lawyers say.
At issue is the difficulty in pinning the blame on any one person for risks and decisions taken throughout a firm - one of the main obstacles to building such cases so far.
"It's a case of the confused lines of responsibility and accountability," said Judith Seddon, director in law firm Clifford Chance's business crime and regulatory enforcement unit in London. "When you're pursuing an individual, if they've delegated responsibilities ... it's much more difficult in a big organisation."
Regulators the world over stepped up their scrutiny of banks and cracked down on financial crime in the wake of public anger over costly bailouts and subsequent scandals. But that has so far translated into relatively few attempts to bring charges against those in the highest echelons of banking.
In the United States, home to Lehman Brothers, no top executives at large Wall Street or commercial banks have been convicted of criminal charges relating to the 2008 crisis.
Across Europe, the implosion of Iceland's financial sector five years ago has resulted in some of the most prominent convictions so far, with the former chief executive of failed lender Glitnir among those sentenced to jail time.
In Germany and the Netherlands there have also been isolated high-level convictions, and some landmark cases could yet materialise. The entire former executive board of German lender HSH Nordbank is being put on trial over actions taken in the run-up to the crisis.
But in Britain, where Royal Bank of Scotland and Lloyds were bailed out to the tune of 66 billion pounds ($104.37 billion), no senior bankers faced criminal charges.
Three executives at Ireland's failed Anglo Irish Bank face trial in 2014, five years after the probe into the lender began, while in Spain, around 100 people are being investigated by courts over failings at banks devastated by a property market crash, though none have gone on trial.
The low rate of convictions partly stems from the fact that in some countries laws which could have addressed the way that banks were run simply did not exist.
Britain's Finance Minister George Osborne said in July he would adopt recommendations made by an influential body of lawmakers that bankers should face jail for a new offence of "reckless misconduct in the management of a bank".
"The regulator has got to be holding people personally accountable for their actions. They need to be frightened of the regulator, which certainly wasn't true in the past," said Mark Garnier, a Conservative member of the Parliamentary Commission on Banking Standards.
In the United States, federal prosecutors are still exploring new strategies for criminally charging Wall Street bankers who packaged and sold the bad mortgage loans behind the financial crisis, including using an old law intended to punish individuals for scamming commercial banks.
Britain's push to create a "recklessness" offence could in theory make it possible to punish senior executives for taking misguided decisions. But proving that such decisions were made recklessly at the time could still be tough.
"Board level meetings are carefully minuted and you might therefore have detailed evidence, but however reckless someone appears with the benefit of hindsight, will it stand up in court?" said Gregg Beechey, a London-based partner at law firm SJ Berwin. "You wouldn't get the whole board to vote for an acquisition if the case wasn't reasonably convincing at the time."
U.S. regulators' approach since the crisis has reflected some of these challenges. Although the Securities and Exchange Commission has charged over 150 firms and individuals in relation to the financial crisis, critics have still said it has not done enough to go after high-level bank executives.
"We go where the evidence leads," former SEC enforcement director Robert Khuzami has said in the past, noting that cases could not be brought against people merely for "bad judgment".
A perceived lack of political will in some countries to pursue senior bankers and firms could also cloud future cases.
Despite costly state rescues in Spain for example, mainstream politicians have shied away from calling for investigations into various failures in the same way as British ones, after the UK government came under pressure from an intense public backlash in the wake of the crisis.
"(In Spain) it's more an absence of any willingness to pursue the cases than because of a lack of tools, as some cases could be proved without much difficulty," said Juan Torres, an economics professor at the University of Seville, adding that some related to clear instances of fraud.
Claims from customers and activist groups have instead led Spain's High Court to investigate several high-profile failures, including that of Bankia, which was bailed out in 2012 less than a year after listing on the stock market.
Frustrations over the slow progress of legal probes in Spain is even leading some activist groups to consider lobbying the United Nations to list economic crimes as a crime against humanity, even though they admit it is unlikely to happen.
If the scope for legal prosecutions of senior bankers has not broadened drastically in the past five years, however, some argue that life at the top is much harder than it used to be, in part as countries pursue other lines of action.
"Regulatory tools can be more powerful than criminal law, although whether or not it's what the public want to see is another question," Beechey at SJ Berwin said.
"There's more of a sense with regulators that they can do things without fulfilling the burden of proof, and they are definitely working to try and pursue senior management more and more."

For a story on what has happened to risk in banking five years on from the Lehman collapse, click on

Related
Before You Go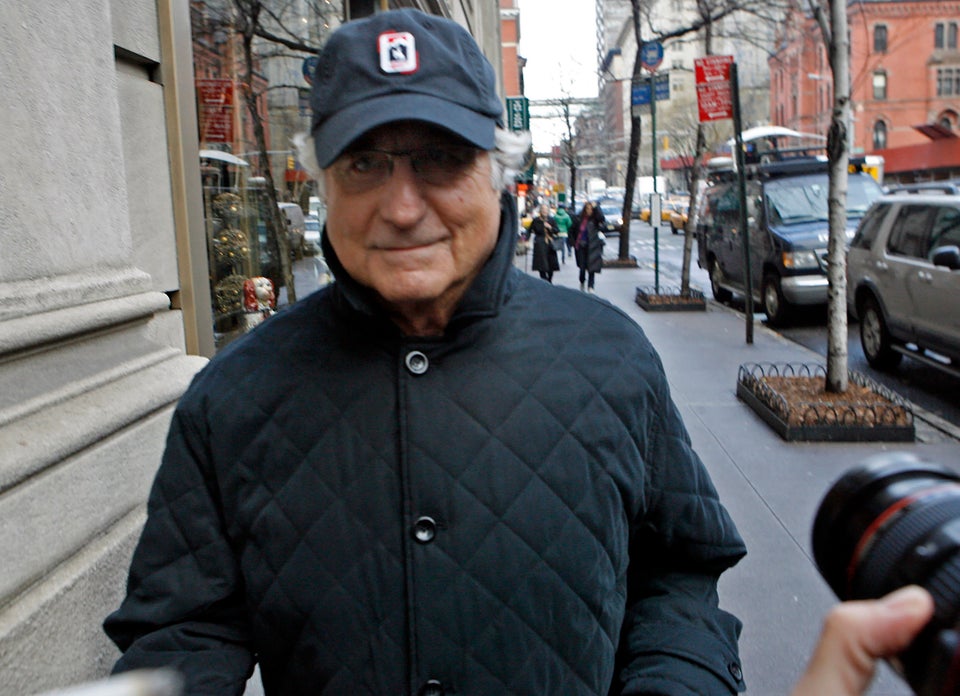 10 Bankers Behind Bars
Popular in the Community