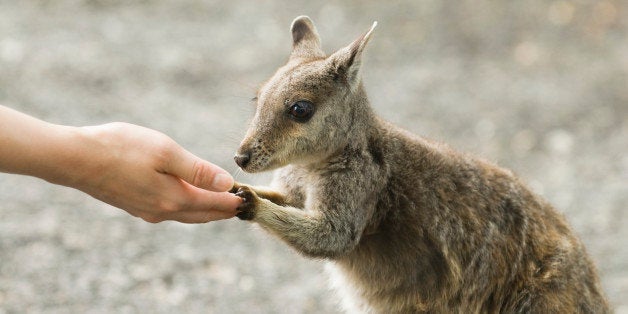 Almost a hundred years ago, two clever little wallabies escaped their fate in a private Hawaii zoo and ran off together into the Kalihi Valley on Oahu. Like many couples on their Hawaiian honeymoon, nature took its course and now the valley is said to be home to a small, but uniquely established colony of the mini-marsupials.
Wallabies are native to Australia so the elusive family of brush-tailed rock wallabies on Oahu is regarded as both a special and very rare treat. There have only been a handful of sightings in the past hundred years, but one vigilant Hawaii man recently spotted a casual wallaby perched on a fallen tree branch, proving that the clan is still going strong up in the dense vegetation.
The creatures are like pint-sized kangaroos: standing about knee-high and looking totally adorable. Curious visitors are asked not to go looking for the wallabies (the land they frequently inhabit is on private property) or to disturb them since they are such a small and delicate population.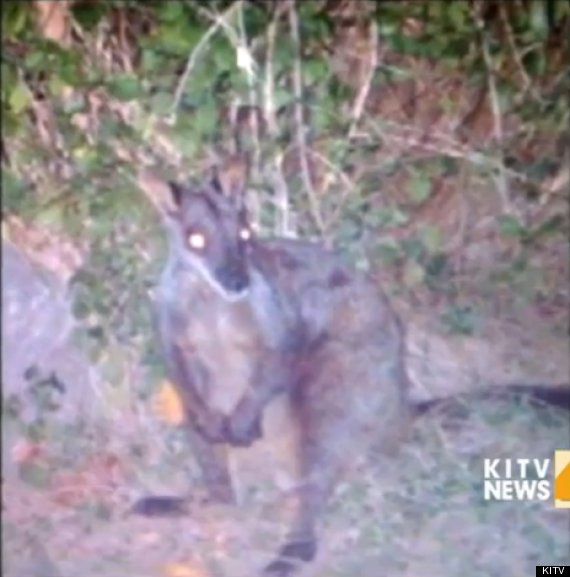 (A Hawaiian wallaby spotted in 2013.)
Before You Go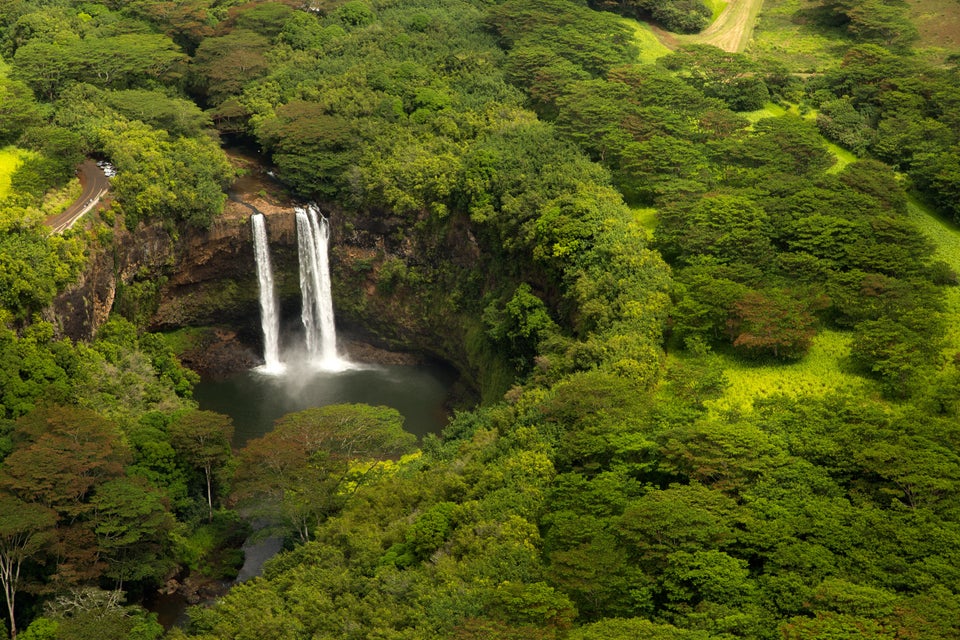 Hawaii In Photos