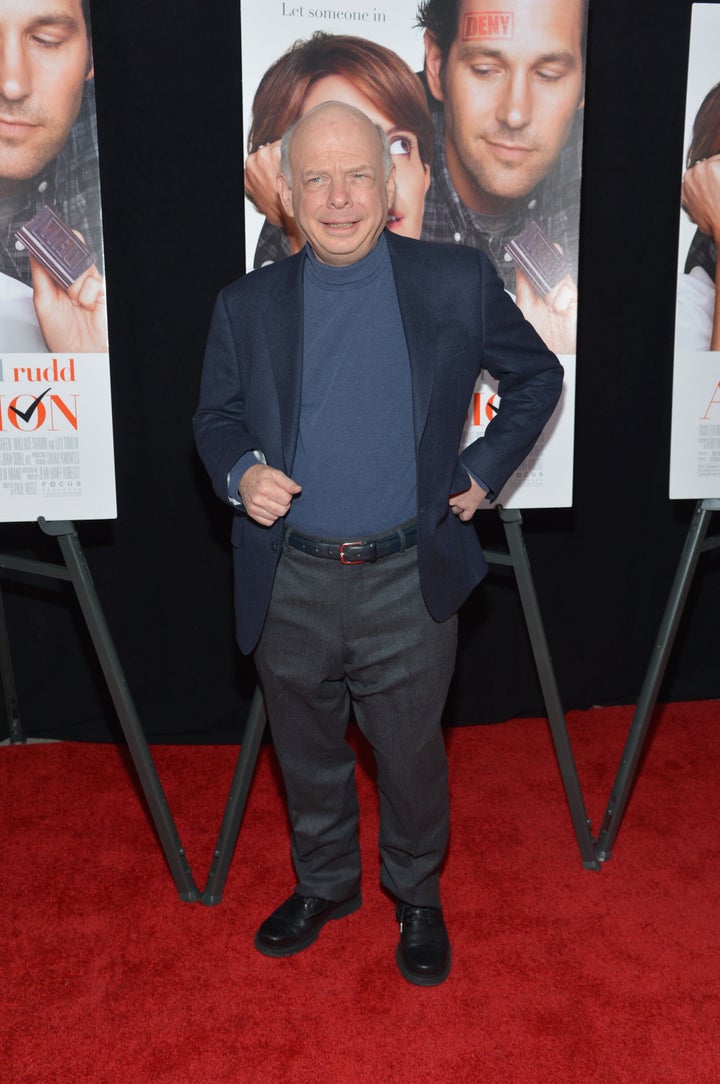 That old Constantin Stanislavski quote about how there are no small parts can be easily applied to the career of Wallace Shawn. The consummate character actor, 69, has over 150 credits to his name, including work in films like "Princess Bride" and "Toy Story" and on television series like "Gossip Girl"; he's also an acclaimed playwright and stage actor.
"In terms of number of movies, I've been in an extraordinary amount," Shawn told HuffPost Entertainment during a recent interview. "If you count only the minutes I'm onscreen, it's not so long."
Shawn adds a few more minutes to his tally in "Admission," the new comedy-drama out Friday with Tina Fey and Paul Rudd in starring roles. Shawn plays the dean of admissions at Princeton University, making him Fey's boss. "It's very magnificent," Shawn said of co-starring in the film, before adding, "this is above my pay grade, as they say."
HuffPost Entertainment spoke to Shawn about "Admission," the key to being a good character actor and what he remembers about his feature debut in Woody Allen's "Manhattan."
How do you make a small role, like the one you have in "Admission," really pop? In real life, every person is the leading man or woman. We don't think of ourselves as supporting or character actors. In my case, it's me, except I'm in different circumstances. This film took me from my New York apartment and made me dean of Princeton. It gave me the wonderful Gloria Reuben and Tina Fey as my right-hand women. Otherwise, it's me. I bring all of me into that person's circumstances.
You have most of your scenes with Tina. What surprised you about working with her? Tina is a legend, but in the circumstance of being in films, I've been doing it for longer. So I wasn't intimidated. This was also a very dramatic role, and she and I had a bunch of dramatic scenes together. [SPOILER ALERT] I hated to fire her in the film; there was something very upsetting to play that scene. She seemed terribly shocked. You know, when you're acting, you're kind of pretending -- I'm not really her boss -- but, on the other hand, for those moments, it's true. I really am her boss. I'm yelling at her and her feelings are hurt. People think that acting is pretending. It's not really pretending when somebody is really looking at you with outrage and moral contempt and telling you that you've behaved badly. That's upsetting! Even though, of course, it's not true. I was upset to be saying such harsh things to Tina; she's such a nice person.
You're a famous playwright. When you're reading a script, is it difficult to separate your instincts as a writer from your instincts as an actor? I suppose when I read the script, I sort of am looking at it partly with my writer feelings. Once I'm playing the part, however, that's all very far behind me. Because I'm trying to do an adequate job, which is very difficult. Acting is trying to be absolutely truthful; to get audiences to believe that you are a dean, when, actually, not only are you not the dean, but if you walked into the building they'd probably throw you out. That's very hard. So, I'm preoccupied with trying to do my job, hoping that I'm not fired or that I embarrass myself.
Please, you've been doing this successfully for a long time! Believe me: experience is only of moderate value. I had a couple of scenes in this movie, where -- literally -- all I had to do was walk across the room and say, "Hey, how's it going?" But that has to be believable. People have to look at that and not think, "This is a dumb actor saying a line in a script"; they have to be drawn into the illusion that you're actually walking across the office saying hello to a colleague. It might look easy when you're reading the script, and you might think to yourself, "This isn't going to be a difficult scene to do; all I have to do is say hello." Believe me, when you're there, it's difficult. There are a billion ways you can do it. You'll be darn lucky if you pick the way that is believable. You don't do it necessarily consciously; you're trying to trick yourself into not even thinking about it and just being very natural in the circumstance.
You've made five films with Woody Allen, but your first onscreen role was in "Manhattan." What do you remember about that experience? What I remember is that was like a dream. I think I was supposed to come in during the afternoon and, as I remember it, they called and woke me up and said, "We've changed the schedule, can you come in right now?" It was literally like a dream, because all of a sudden I was there with these people who I had seen and loved. I was interacting with them. The whole thing took about an hour, and then I was back on the street again. It seemed almost impossible. It just couldn't be true! It was Diane Keaton and Woody Allen: I was talking with them and then I was gone. It was hard to feel that it even occurred. I'm just grateful. Not only has working with Woody been a lovely part of my life, but I wouldn't be doing this if it hadn't been for that movie.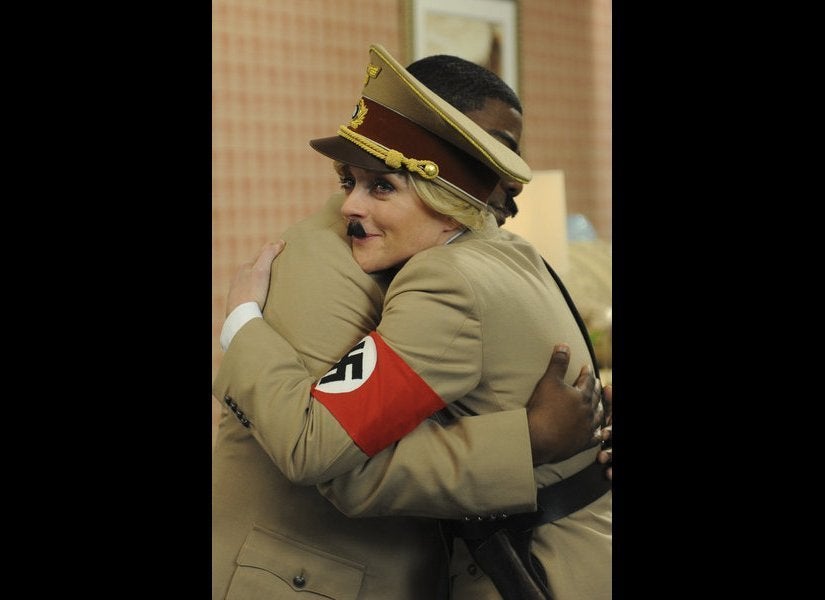 30 Rock
Popular in the Community