The sheriff in charge of the Texas jail where Sandra Bland died after a traffic stop is defending jailhouse procedures amid widespread questions from the public.
Waller County Sheriff Glenn Smith, in a statement Thursday, addressed aspects of the county jail's intake and custodial process that have come under scrutiny since Bland, 28, was found dead in her cell on July 13, three days after a state trooper arrested her during a traffic stop for improperly changing lanes.
The sheriff's office said Bland, who was moving from Illinois to Texas for a new job, died from "what appears to be self-inflicted asphyxiation." Her family vigorously disputes the finding and awaits the results of an independent autopsy. Authorities said they're continuing to probe Bland's death, treating it like a murder investigation.
Some questions raised by Internet commenters and others about jail procedures have fueled conspiracy theories. Among the procedures that have come into question:
"Depending on how many inmates are being processed at the time, an inmate's photograph may be taken in their original clothing or the inmate may be dressed out in orange," Smith wrote. The mugshot of Bland dressed in an orange jail jumpsuit, rather than her own clothes, prompted suspicion about why she changed before processing.
Intake questionaire
An intake screening form indicates that Bland told jailers she had epilepsy and was taking medication for it. In another document inmates fill in themselves that was signed by Bland, "no" is circled next to the question asking if she's currently on any medication. A third document shows "yes" was checked next to the question of whether Bland was taking medication.
The sheriff said a booking officer verbally asks inmates medical and mental health screening questions on the intake form and records the answers. Jailers are required to record the answers given to them, Smith said.
"If the answers are different at each time, it indicates the inmate changed their answer," Smith said.
Isolation
Bland was alone when she was found unresponsive in her cell, a "tank" designed to hold at least five inmates. Alexandria Pyle, an inmate held in an adjacent cell, told ABC Chicago Thursday that Bland was "sort of distraught."
"I don't think she should have been in the other tank, alone by herself ... because we're over here, we're trying to keep each other laughing all the time, and she's over there hearing that. That would make anybody sad," Pyle said.
Smith wrote that the jail has two tanks for female inmates, and that Bland was placed in a cell classified as "medium to maximum security" due to the charges against her.
"At this time, there were no other inmates inside cell #95, being that there were no other female inmates that met this classification," Smith wrote.
Suicide watch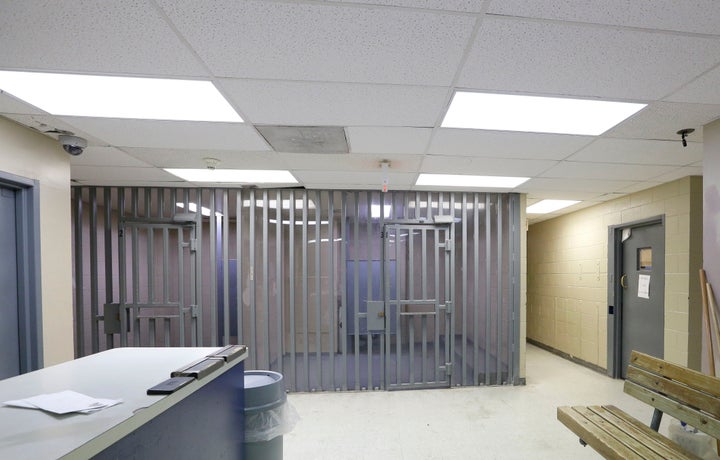 "Ms. Bland, based on jail staff's observations, was not placed on any formal suicide watch," Smith said.
Three days after Bland's death, the Waller County Jail was cited by the Texas Commission on Jail Standards for failing to complete visual face-to-face observations of inmates every 60 minutes, as required by state regulations.
The jail also was cited for failing to produce written records to prove that staff had undergone required yearly training in the recognition, supervision, documentation and handling of inmates who are mentally disabled or potentially suicidal.
The jail failed an inspection in November 2012 for failing to complete hourly observations after an inmate's suicide, according to state records.
Bland's body has been returned to the Chicago area, where her family plans a funeral on Saturday.
Read the sheriff's full statement below:
The Associated Press and Reuters contributed to this report
Sandra Bland Dies In Jail
Popular in the Community