Thanks to the efforts of a young man and his friends, a Utah man has been reunited with his long-lost wallet -- more than a decade after he dropped it in a reservoir.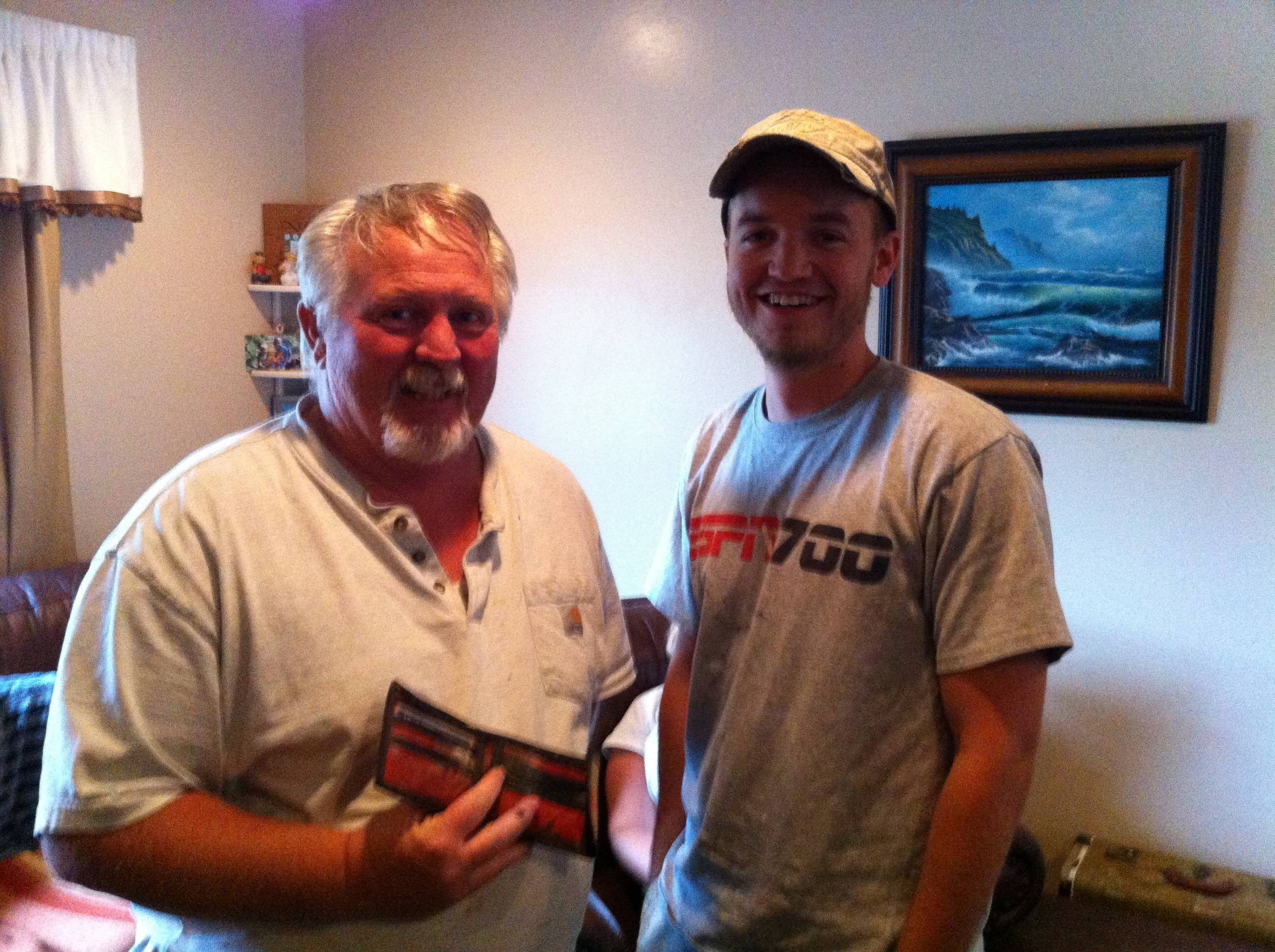 Don Golightly told KUTV News that he had lost his wallet 15 years ago and didn't expect to see it again.
But last week, Golightly was in for a wonderful surprise when two young men showed up at his doorstep -- a battered old Velcro wallet, complete with tattered bills and rusty old coins, in hand.
"What are the odds the wallet of 15 years ago would come back with the money in it? Not intact, but the money was still there," said Golightly's son, Isaac, who was home at the time of the return.
The wallet had been found by one of the young men while he was scuba diving and spear fishing in Utah's Flaming Gorge Reservoir While underwater, he had spotted a piece of Velcro sticking out of the sand about 30 feet below the surface.
Using the expired driver's license found in the wallet, ReDeReddit said that he and a friend drove over to Golightly's house. In an unlikely coincidence, the young man learned that the wallet's owner lives less than mile away from him.
One Reddit user pointed out the sheer serendipity of this reunion.
"Scuba diving 200 miles from your home and the wallet is owned by a guy who lives less than a mile away from you? That's a crazy coincidence," wrote jackthedog.
Golightly said he was pleased that his wallet was returned.
"I appreciate good-hearted, young men like that," Golightly told KUTV News. He added that he offered the young men -- whose names he forgot to ask -- a small reward but they refused.
Note: According to KUTV News, the wallet owner's first name is Don. However, in the Facebook comments that can be found below the article, individuals purporting to be relatives of this man say his name is Dan. We have followed the name used by KUTV News here. In addition, while Don Golightly claims to have lost his wallet 15 years ago, ReDeReddit has put the time frame at "12+ years" based on the date found on the expired driver's license.
Popular in the Community