 It seems the battle between Marvel and DC Comics even extends to the cinematographers. During a Q&A sessions at Ringling College of Art and Design in Florida this week, Wally Pfister -- who shot "The Dark Knight Rises" and has worked as cinematographer for director Christopher Nolan seven times -- took aim at "Marvel's The Avengers."
Seamus McGarvey, the Oscar-nominated cinematographer behind "Atonement," as well films like "The Hours," "The Soloist" and this year's "Anna Karenina," shot "The Avengers" for director Joss Whedon.
"It feels totally liberating," McGarvey said about shooting "The Avengers" digitally in an interview earlier this year. "I've always shot on celluloid and film, on big cameras. This we shot on an Arri Alexa camera, and it was liberating in the sense that you could use different formats. [...] There was just no law to it, really; you can do just whatever you like. I think digital cinema has come to a new ... not plateau, but a new phase of excellence, which allows us to fuse different media."
Pfister has long been an outspoken defender of the photochemical filmmaking process, which he and Nolan have continued to use despite mounting pressure to shoot films digitally. ("The Dark Knight Rises" was shot on film.)
"What I do is not complicated. It's a lot of work and it requires being clever about what you do and how you do it, but it's not a complicated process," Pfister said in the filmmaking documentary "Side By Side." "We're very, very low-tech. Chris loves it that way. He loves the simplicity of that kind of filmmaking. There's no video village."
Pfister is currently planning his directorial debut, which Nolan will executive produce.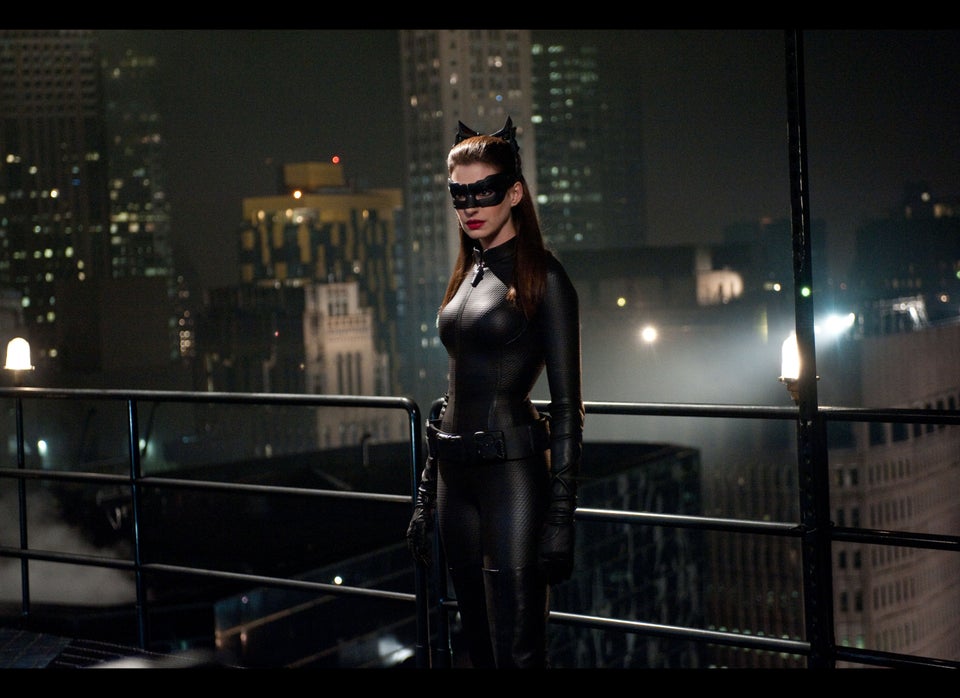 'Dark Knight Rises' Photos
Support HuffPost
The Stakes Have Never Been Higher
Popular in the Community