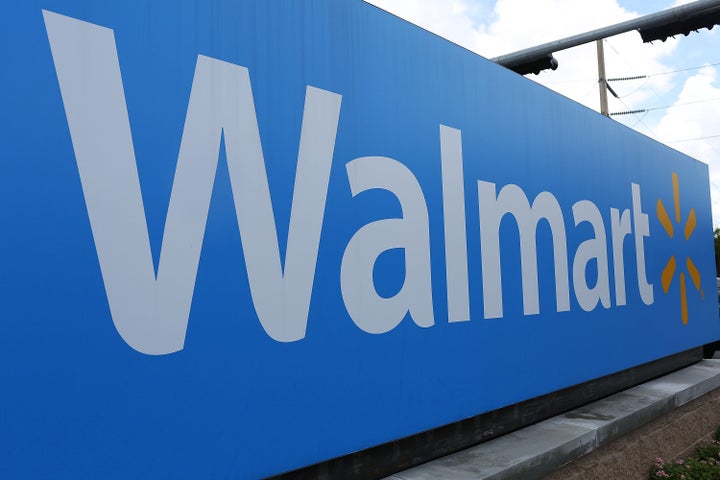 More than 1 million U.S. workers will be getting a raise next month when Walmart hikes its pay scale for store employees.
The raises are part of a series of increases the retailer announced last year that will get all but its newest hires to at least $10 per hour. Walmart said Wednesday that the average pay for hourly employees will hit $13.38 for full-timers and $10.58 for part-timers.
For some employees, the raises will come a few months sooner than expected. Rather than bump pay when workers hit their anniversaries as planned, the company recently decided to instead hike all store employees' pay on the same day, Feb. 20. It also will give a one-time 2 percent raise to employees who'd already hit the maximum pay for their positions, according to Walmart spokesman Kory Lundberg.
"We want to make sure we're rewarding associates in a way that's fair and consistent and transparent. We wanted to bring all of the raises together in one day," Lundberg said.
Put another way, the company hopes the raises will give everyone something to be happy about at the same time. Last year, some workers said the widespread raises had the unintended consequence of hurting morale, as longtime employees saw smaller raises than relative newcomers, or no raises at all.
When Walmart announced its pay plan last February, Doug McMillon, the company's CEO, said it was the sort of strategic investment in workers that can boost morale and improve performance. But a series of Black Friday worker strikes and protests very likely factored into it too, not to mention a tighter labor market that's made retailers compete for employees.
OUR Walmart, the group that spearheaded the strikes, said Wednesday that the wage increase is "a step in the right direction, but it's not a commitment to full-time, family sustaining jobs."
In addition to the pay hikes, Lundberg said the company is rejiggering the way it calculates paid time off, combining sick leave, holidays and vacation days into the same pool. Workers will be able to carry up to 80 hours of unused time into the new year, and any hours on top of that would be paid out in cash in February.
The pay announcement Wednesday comes on the heels of less cheerful news from the world's largest retailer. Walmart announced late last week that it was shuttering more than 269 stores worldwide, including 154 in the U.S. The closings in the U.S. marked a retreat from the company's smaller "express" store model, which comprise the bulk of the nixed stores. The company said it wants to focus on e-commerce and its bread-and-butter supercenters.
Related
Popular in the Community