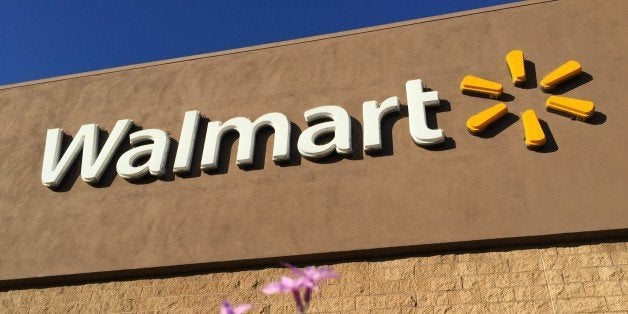 Walmart on Wednesday praised Arkansas Gov. Asa Hutchinson (R) for refusing to sign a bill that would allow religious business owners to discriminate against LGBT customers.
The retail giant had urged the governor a day earlier to veto the measure, which lawmakers said was designed to protect religious freedom.
"We commend Governor Hutchinson and legislative leaders for reconsidering HB1228," Walmart said in a statement. "We clearly support the importance of religious freedom and encourage the legislature to make certain any legislation does not encourage discrimination."
Walmart, which has its headquarters in Bentonville, Arkansas, joins a growing list of companies publicly opposing religious freedom laws like the Religious Freedom Restoration Act passed in Indiana. Companies from Apple to Gap to Subaru have protested the law, claiming it legalizes discrimination based on sexual orientation and gender identity.
Hutchinson was expected to follow Indiana's lead and sign the bill into law but backed down in the face of mounting pressure.
On Wednesday, 39 tech industry executives signed a joint statement urging legislators to amend civil rights laws to include lesbian, gay, bisexual and transgender people as a protected class.

Popular in the Community