Last year, Walmart reportedly decided against aiding factory upgrades that could have stopped fires like last month's blaze at a Bangladesh garment factory.
Bangladeshi suppliers of Walmart clothes wanted to upgrade their facilities to make them more fire-proof, and other retailers approved the plan, according to Bloomberg. The plan only fell through after Walmart and the Gap said they would not pay higher prices to make such upgrades feasible.
Walmart declined to comment on the Bloomberg report when reached by The Huffington Post, but told Bloomberg that the company works to make sure "proactive measures are in place to reduce the chance of factory fires."
A Gap spokesperson wrote in an email to The Huffington Post on Wednesday that a Gap representative attended the meeting described by Bloomberg to take notes, not to take a position. The spokesperson said Gap takes issue with some details of the Bloomberg report.
"We are proud of the Gap Inc. Fire and Building Safety Plan for Bangladesh we announced in October which includes accelerated access to up to $20M (US) to support factory improvements across our vendor base in Bangladesh as well as up to $2M to pay factory workers for any days missed due to fire safety remediation," a Gap spokesperson wrote to HuffPost in an email.
Other major U.S. companies, including Disney and Sears, allegedly used the factory to make clothes.
This post has been updated to include a statement from a Gap spokesperson.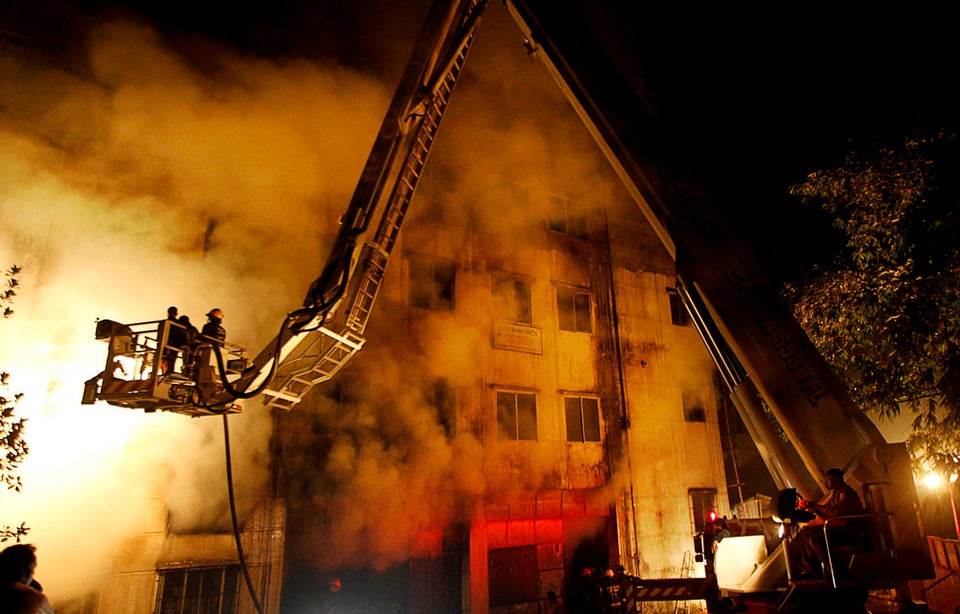 Massive Fire In Dhaka
Popular in the Community