You really can get anything at Walmart. Even a Banksy print, sort of.
The retail giant's website is listing a number of pieces of art as Banksy prints, even though they aren't, according to the artist's publicist. The publicist said the series of prints listed on Walmart.com are at best "counterfeit," at worst based on different street art entirely, according to LAist.
It's funny enough that Walmart, symbol of global capitalism, had been selling fake Banksy prints. But one, entitled "Destroy Capitalism" takes it to another level: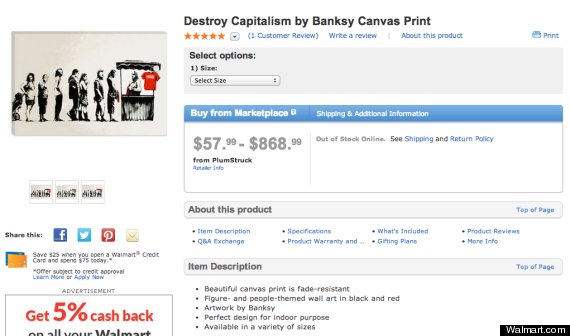 Too good. Walmart told The Huffington Post that it's "disabled" the "Destroy Capitalism" piece. The retailer additionally noted that the art is being sold by third parties, and that it's working to ensure "all items are accurate before they appear in the marketplace."
There are many other such fake prints available on the website, as well as on Amazon. Here are some of the other offerings available on Walmart.com: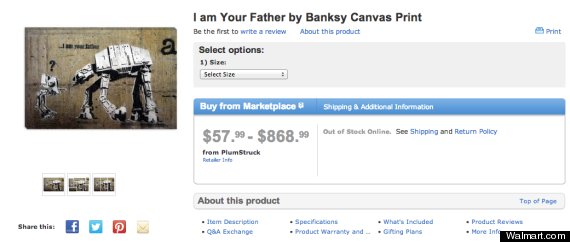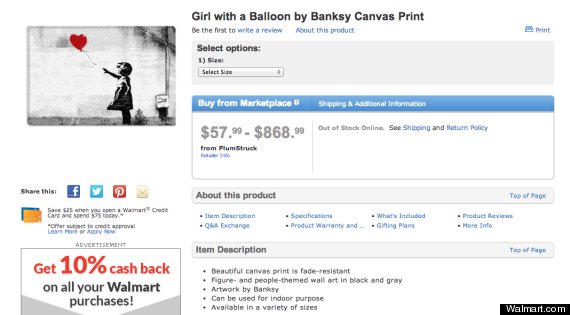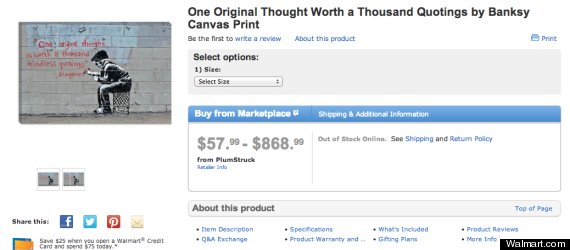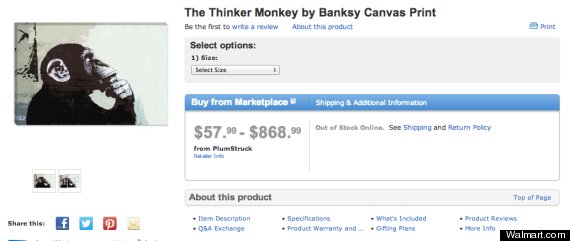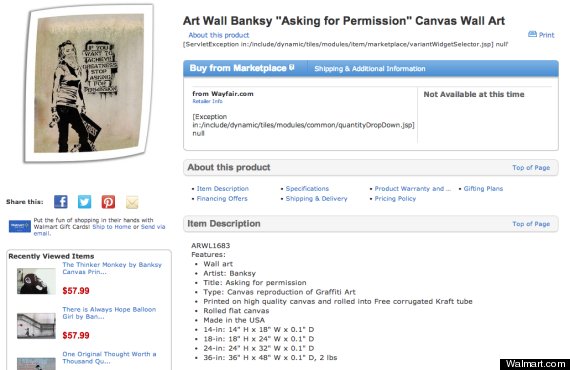 Things are just getting picked up and reproduced and the artists aren't seeing any money out of that.

... Walmart has a long history of unfair business practices and employment policies. Last month employees were organizing food drives for other employees for Thanksgiving.

If Walmart had contacted me for a licensing deal, there's not a dollar amount that exists that I would have done it for.
Before You Go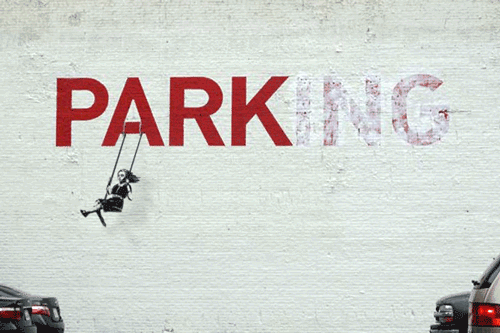 Incredible Banksy GIFs And Art
Popular in the Community