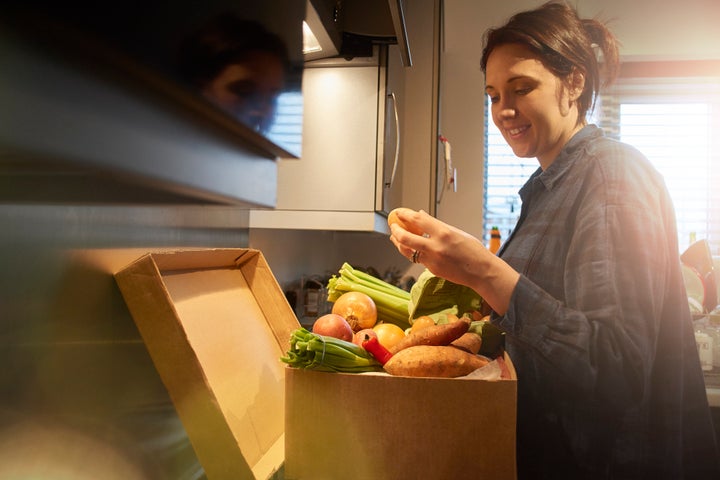 Walmart is one of the most familiar brands in America, but are you ready to give them access to your home?
The retail giant announced Friday that it is testing a store-to-door service in which its employees can deliver groceries to your home and pack them away in your refrigerator ― even if you aren't there to supervise.
"What if Walmart could help busy families like mine ensure my fridge was always well-stocked?" Sloan Eddleston, Walmart's vice president of eCommerce, said in a news release.
"What if we created a service that not only did my grocery shopping and brought everything to my home, but even went so far as to put it directly into my fridge?" he added. "And, what if it was even more convenient because this 'in-fridge delivery' happened while I was at work or off doing other things?"
Walmart has been testing this service in Silicon Valley, where the newest tech and services are readily accepted, with a group of volunteer customers from August Home, a company that produces keyless locks for "smart" homes.
Here's how the service would work, according to Walmart: First, a customer places an order on Walmart's website. Then a driver for the startup Deliv (think: Uber for delivery services) will pick up the order at a Walmart location when it is ready, then bring the items to the customer's home. When the delivery person arrives at the house, the customer will receive a phone notification.
If no one is at home, the Deliv driver will punch a one-time-use password into the customer's August Home keyless lock to enter and then put the items away in the customer's kitchen. The customer will theoretically be able to watch the delivery person via August Home app's security camera. Once the delivery person leaves, the doors lock automatically and the customer receives another notification.
"Think about that," Eddleston wrote. "Someone else does the shopping for you AND puts it all away."
Walmart hasn't revealed what the prices for this delivery service would be, but if it continues to work with August Home and the Deliv app, it may be similar to the prices for those services. An August Home Lock system could cost up to $279, which includes the free app, and the compatible August doorbell camera costs $199. Home security cameras linked to a smartphone would be extra.
While that's obviously a convenient luxury, many people aren't quite willing to sacrifice their privacy for a fridge full of food.
But it seems like Walmart was prepared for that response.
"What might seem novel today could be the standard tomorrow," Eddleston wrote. "This may not be for everyone — and certainly not right away — but we want to offer customers the opportunity to participate in tests today and help us shape what commerce will look like in the future."
"We expect this transaction to further accelerate the consolidation within the supermarket space."
And in an age when we use apps to summon strangers to drive us around in their own cars and rent out our spare rooms to tourists, it doesn't seem all that crazy to think we'll soon be letting stores deliver food straight to our kitchens.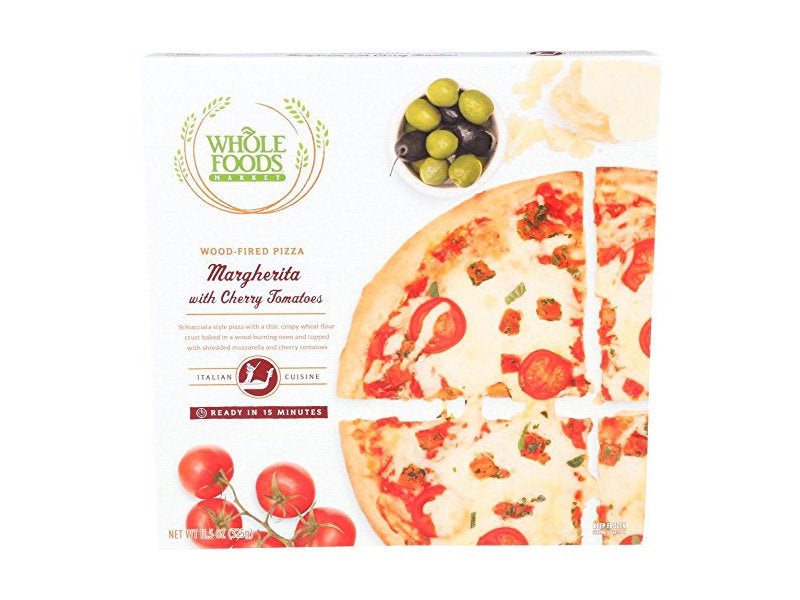 Whole Foods On Amazon
Popular in the Community