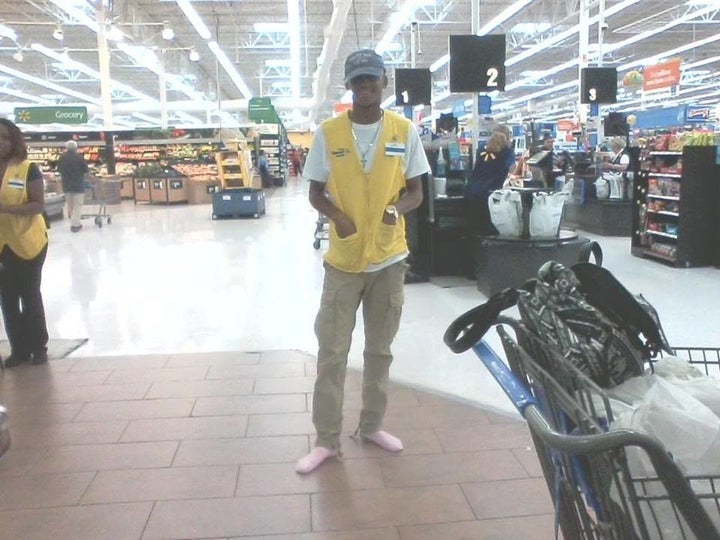 When it comes to compassion, a teen from Georgia is a step ahead of the rest.
Phil Powell, an 18-year-old who works at Walmart, took his shoes off his feet and gave them to a man who is homeless.
The act of kindness happened outside of a Walmart in Lithia Springs, Georgia on July 29. Myrna Kines, a customer who had just finished shopping, shared her account of the events with The Huffington Post.
Kines said she was stunned after she saw the interaction. She approached the homeless man and asked him what happened. He told her Powell had given him the shoes off his feet.
Kines then went back inside the store and tracked down Powell, who was wearing just pink socks on his feet.
"I said 'Can I take your picture?' and he said 'Why?' and I said 'Because you deserve recognition for what you just did,'" Kines told HuffPost. "'You did something awesome.'"
Kines posted the photo of Powell in his socks and Walmart vest to Facebook immediately:
Powell told Inside Edition that he was homeless until he was 16. He also told the outlet that he knows how difficult the situation is, and now that he has a job and a home, he wanted to give to those in need as much as he could.
"I have another pair of shoes. He doesn't."
Powell checks receipts at the front of the store and noticed the man as soon as he entered the store because he wasn't wearing shoes, he told Today. When the man left the store having only purchased a soda and no shoes, Powell had no reservations about giving the man his pink Converse sneakers.
Powell also told the outlet that his sneakers were originally red but he had bleached them pink to honor his grandmother who battled breast cancer.
"It was the first time I wore the shoes to work and [I] was worried I looked like an oddball," Powell told Today. "I have another pair of shoes. He doesn't."
Kines was so touched by Powell's selfless act that she also called the store manager, Mike Kastensmidt, and told him what Powell had done.
Kastensmidt was moved by Powell's good deed and told him to go into the shoe department and pick out any pair he wanted.
"I thought they would be a fancy pair," Kastensmidt told Inside Edition. "He came back with a $13 pair of slip-ons and he said that's all he needed."
Before You Go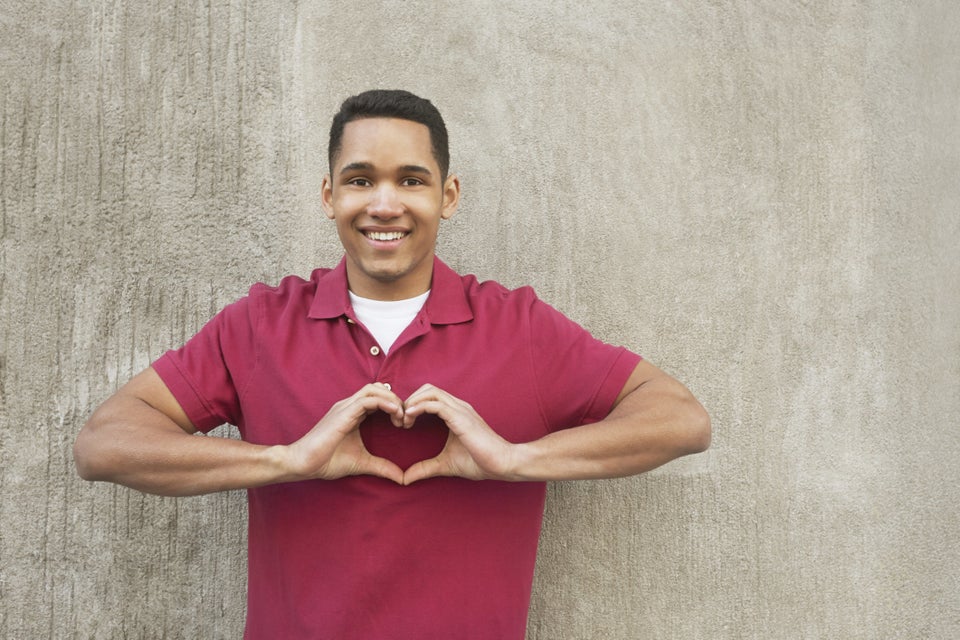 Mantras For Kindness