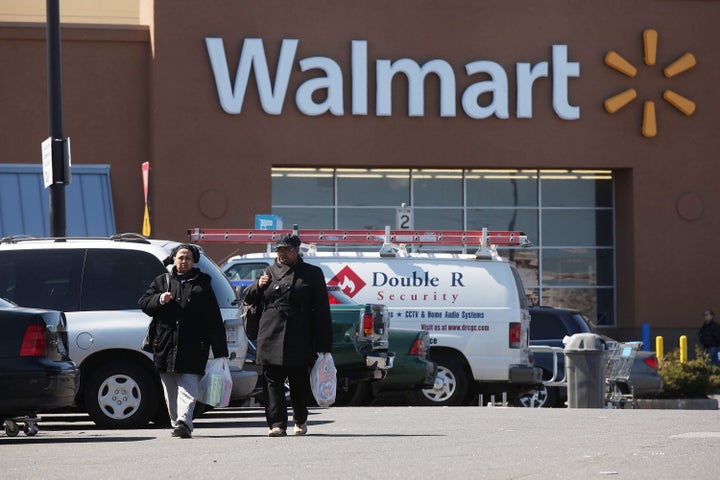 SAN FRANCISCO (Reuters) - Women pursuing discrimination claims against Wal-Mart filed a reformulated lawsuit Thursday alleging the world's largest retailer treats its female workers in California unfairly.
Plaintiffs alleging that the company denied them pay raises and promotions because of gender bias are regrouping after the U.S. Supreme Court dismantled a class of up to 1.5 million current and former Wal-Mart workers in June.
The high court accepted Wal-Mart's argument that the female employees in different jobs at 3,400 stores nationwide and with different supervisors do not have enough in common to be lumped together in a single class-action lawsuit.
Plaintiff attorneys have said they would respond with more narrowly tailored lawsuits.
The filing Thursday in a San Francisco federal court says a proposed class of California plaintiffs exceeds 45,000 women.
``Each plaintiff has worked in Wal-Mart's California regions and has been subjected to the discriminatory policies and practices alleged,'' the amended lawsuit says.
Wal-Mart attorney Theodore Boutrous Jr. said the plaintiffs' arguments still rely on the same theories that the Supreme Court repudiated.
``These lawyers seem more intent on alleging classes for their publicity value than their legal virtue,'' Boutrous said in a statement.
The case in U.S. District Court, Northern District of California is Betty Dukes, Patricia Surgeson, Edith Arana, Deborah Gunter and Christine Kwapnoski, on behalf of themselves and all others similarly situated v. Wal-Mart Stores Inc, 01-2252. (Reporting by Dan Levine and Poornima Gupta, editing by Maureen Bavdek)
Popular in the Community