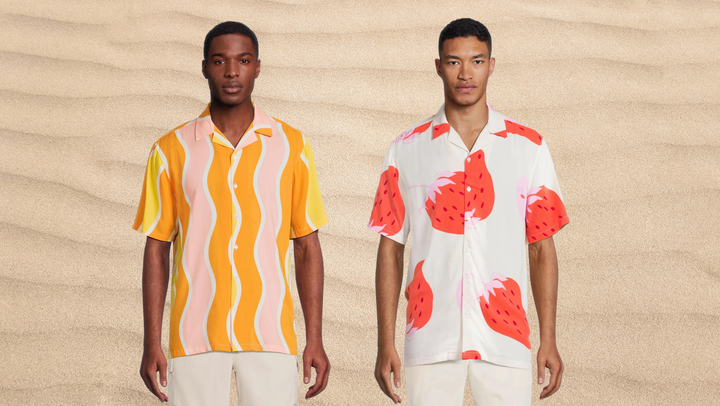 Sometimes an item of clothing comes along with such powerful curb appeal that it transcends genders — such is the case with products like the classic Crocs clog or Uniqlo's viral crossbody bag.
And while the ultra-affordable button-down shirt we recently spotted on Walmart's website may never achieve the legendary status of the aforementioned foam footwear brand, it's making a pretty good case for being the unisex apparel hit of the summer.
What first attracted us to the rayon top was an impressive rating of 4.7 stars and 438 reviews. And, when we started reading the customer testimonials, it appeared that both men and women alike were buying up the shirt in multiples to wear for all kinds of occasions — everything from a day at the beach to a weekend of running errands.
Overall, what satisfied shoppers seem to love most about this button-down are the bold and graphic prints (especially for those who love a great conversation starter piece) and the soft feel of the fabric. The shirt is designed to have an airy, lightweight, and loose fit — buyers can size up to 5XL depending on how baggy they'd like the shirt to look. (To complete the look, we recommend buying a pair of printed shorts to match.)
Ahead, you can read some testimonials from all kinds of reviewers (including one who bought the shirt for everyone in their family). Or you can scroll down to add one (or several) of these cheery summer tops to your cart.
"I'm noticing women reviewing these tops but they are truly a great kimono-like top for cover-up at the beach. My hubby actually bought it for himself because he liked the print and the quality is great! There are nice prints available as well. I want to get more!!!" — Shauna

"I purchased this "No Boundaries" shirt for myself; The day I received the shirt, my wife asked me to order one for her. My son saw the shirt I was now wearing, and he wanted me to order him one. I was on line ordering him one and his brother said I want one too; My daughter saw the shirt and wanted one also. I then decided to order a few extra just for other relatives. Walmart must think I have opened a shirt store.... But the shirt is just OUT OF SIGHT!!!!! THANKS! We will all be dressed alike now." — Gerald

"I'm a women's medium and a juniors large and I got a small in men's and it fits perfect. I can even button it up without it being too tight. Love it! I got the berry print I think it's called that looks 80s. It looks so fun and retro like paint strokes!" — Fayelene

"I bought this identical shirt and love it. I am female. The material is light weight, cool, colorful as well as just throw in washer and dryer and ready to wear. I bought 4 of different colors for the summer." — Shirley

"I ordered this shirt for my husband in a size 2X, newspaper print. The sale price caught my eye and honestly it doesn't look that cute in the picture but I bought for him for a work shirt. I was surprised how nice this shirt is. The colors are vibrant, It has a great fit, true to size but with a little room to spare. The fabric is lightweight perfect for summer. I don't think he'll be using it for work after all, maybe for weekend errands or lunch instead. Definitely recommend." — MsLiz

"Too many times Hawaiian shirts have been a bit undersized recently, but this shirt is a great loose-fitting garment. Plus the design is very cool for any aspiring journalist or beach bum." — BeachBum69
Before You Go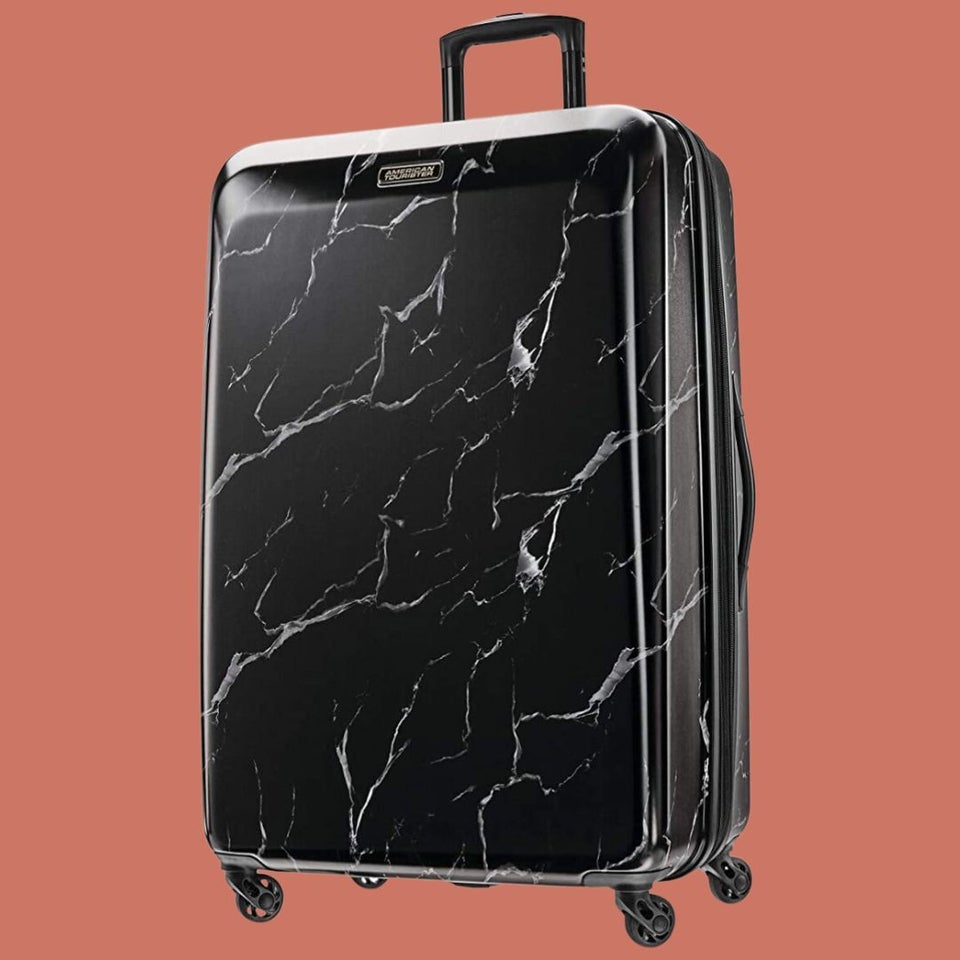 The Best Cheap Luggage That You Can Get On Amazon