The Occupy Wall Street movement has brought increased focus on the disparity between the top one percent of earners and everyone else in the United States. But one American family paints a particularly stark picture of the country's wealth gap.
The six children of Walmart's founders, Sam and James "Bud" Walton, had the same net worth in 2007 as the entire bottom 30 percent of American earners, according to an analysis from Sylvia Allegretto, a labor economist at University of California-Berkeley's Center on Wage and Employment Dynamics.
The difference between the wealth of the Walmart heirs and the rest of the country epitomizes a much larger American story. The top one percent of American earners saw their incomes grow 275 percent between 1979 and 2007, according to the Congressional Budget Office, while the bottom one-fifth experienced only 20 percent income growth during the same period.
Here are fifteen things you have to know about income inequality: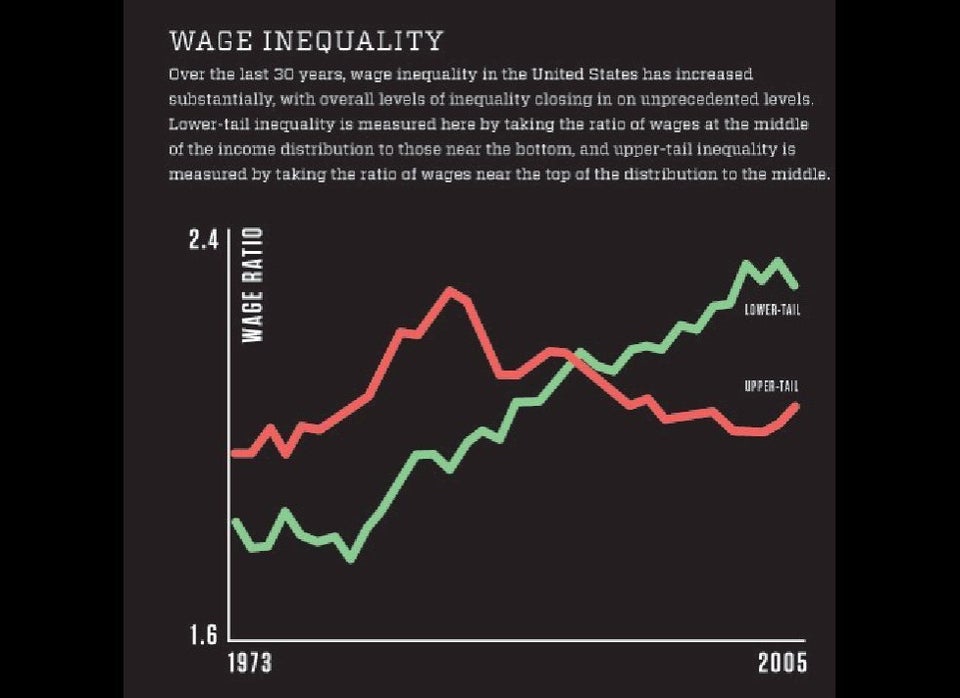 15 facts about income inequality (CLONED) - voting off
Support HuffPost
The Stakes Have Never Been Higher
Related
Popular in the Community