If you're just reading about Patti LaBelle's sweet potato pies -- as Drake's album says -- it's too late.
The corporation is "working as hard as possible" to get the hot item pies back in stock at Walmart locations," Kinna Thomas, senior buyer for cakes and pies at Walmart said in a video statement.
"I'm so excited about the buzz that we've gotten on this pie," Thomas said. "James, I want to personally thank you for everything you've done to draw interest on this product for us."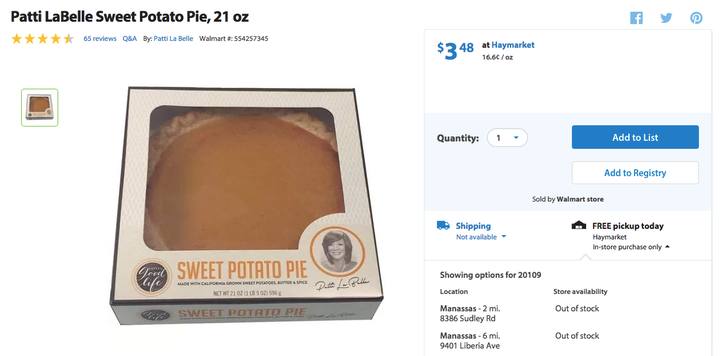 Consumers were literally grabbing LaBelle's pies by the second, just days after Chanel's review was posted to Youtube.
"Walmart sold one pie per second for 72 hours straight last weekend," a Walmart representative said in an e-mail statement to The Huffington Post.
The pies, which sell for $3.48 according to Walmart's website, were the most visited food item on the company's site and the second most searched food item on its site -- next to turkeys, the representative added.
Walmart's site isn't the only place the pies have gotten attention. Many have tweeted and posted videos about LaBelle's pies following Chanel's review. An eBay listing reveals one seller offering the pie for $40.99 -- nearly 12 times its original price.
But perhaps the most exciting response to Chanel's review, was by the music legend herself.
Chanel told local Fox 32 News in Chicago that LaBelle personally called him to thank him for his review.
"She kept telling me how much she loved me," he told Fox 32. "She was like 'boy you can sing!'"
In an effort to supply the high demand of LaBelle's pies that Chanel claims turns you "into Patti" -- Kerry Robinson, vice president for bakery and deli at Walmart, told NPR the corporation is in the process of "securing another 2 million pounds of sweet potato."
In meantime -- we'll just keep our fingers crossed!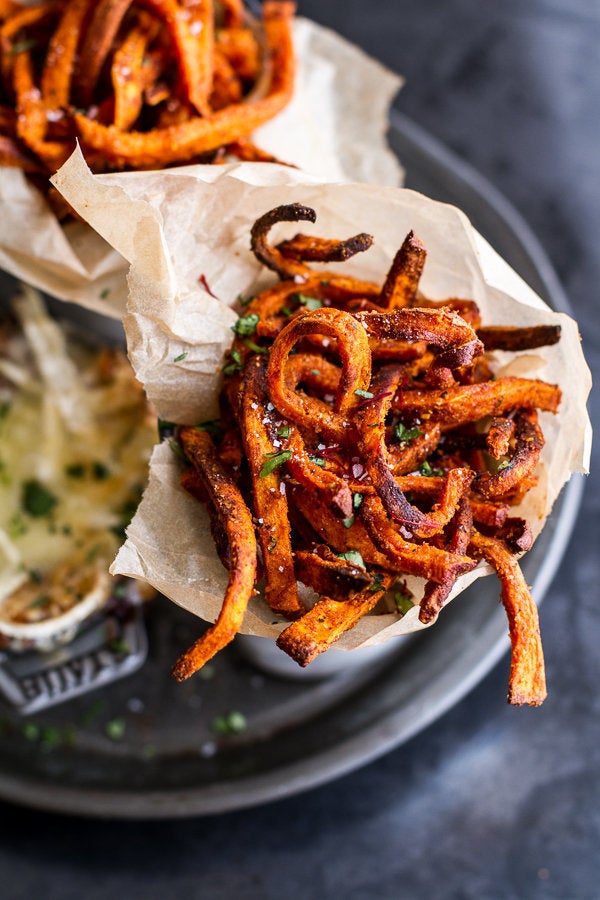 Sweet Potato Recipes
Popular in the Community