Walmart sent out an email to reporters Friday that compared a Washington D.C. "living wage" bill to the practices of Cold War-era communist Russia.
The email, which had the subject line "Living wage bill = U.S.S.R.," was forwarded to The Huffington Post by a reporter from another news outlet. Walmart has threatened to scrap plans to bring three of its six planned stores to the city if the "living wage" bill, passed by the D.C. Council in July, were to become law.
The bill would require some retailers in the nation's capital to pay workers $12.50 per hour, as opposed to the city's current minimum wage of $8.25.
Here is the entire email from Walmart:

Mayor Michael Bloomberg knows a thing or two about business and he successfully manages

When a "living wage" ordinance was discussed as a possibility in New York City, he had this to say:

"If you think about it, the last time we really had a big, managed economy was the U.S.S.R. and that didn't work out so well...You cannot stop the tides from coming in. We need jobs in this city. It would be great if all jobs in the city paid a lot of money and had great benefits for the workers, not good for the employers, but if you force that, you will just drive businesses out of the city."

"I will veto any bill. And if the veto is overridden...we certainly would go to court and sue," Mr. Bloomberg said

After today, Mayor Gray will have six more business days to make a decision regarding the Large Retailer Accountability Act.

Steven V. Restivo Senior Director of Communications
Public Affairs & Government Relations
The comments by New York City Mayor Michael Bloomberg were first made in 2012, while attempting to block a proposal to raise the hourly wages for workers at companies receiving $1 million or more in city subsidies. "The last time we really had a big managed economy was the USSR and that didn't work out so well," Bloomberg then said.
The D.C. bill -- now sitting on the mayor's desk awaiting his signature or veto -- applies to retailers with stores bigger than 75,000 square feet and whose parent companies have yearly revenues of $1 billion per year or more. D.C. Mayor Vincent Gray has until Sept. 16 to sign or veto.
It was announced Thursday that a deal for one of the six planned D.C. stores had fallen through. A spokesperson told the Washington Post that Walmart was still planning "to work toward bringing the project to fruition."
Before You Go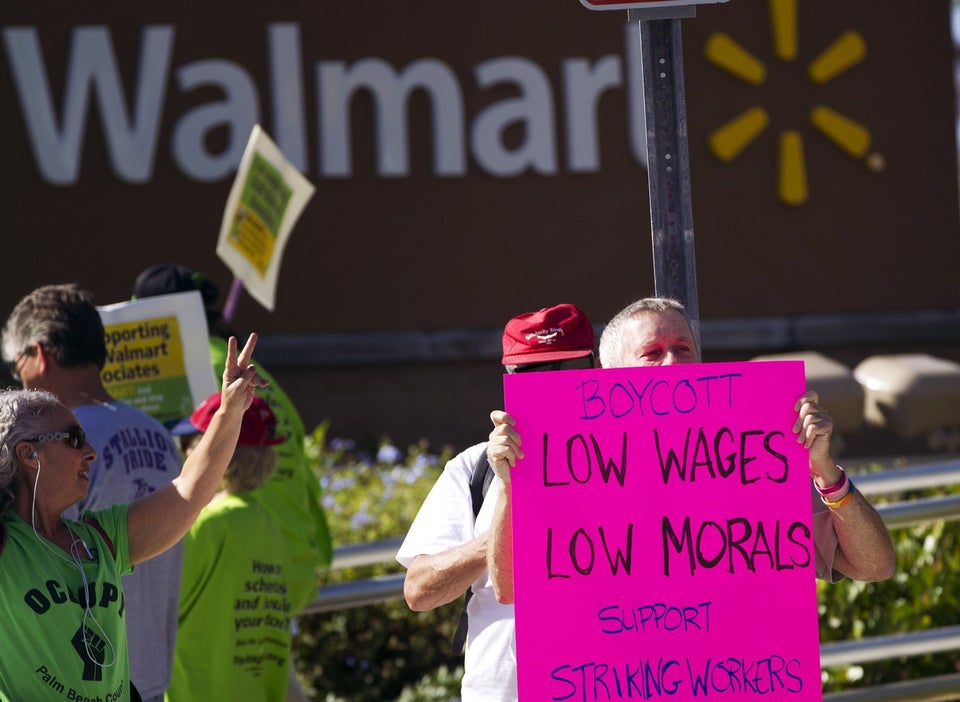 What Minimum Wage Haters Won't Say
Popular in the Community