Walmart workers took on an unlikely target in Silicon Valley Monday, protesting at the headquarters of the tech giant Yahoo.
Protesters say they were trying to persuade Yahoo CEO Marissa Mayer, who sits on Walmart's board, to push the retailer to raise wages and improve conditions for workers, particularly women, and to end company retaliation against worker activists.
"I think what she has done for the Yahoo company is very good," said Marie-Anne Roberty, a single mother who said she was fired from Walmart last week for her participation in a series of strikes this month. "I think she could take it to Walmart and it would be even better."
Walmart activists have been trying to set up a meeting with Mayer since early 2012, when her appointment to the company's board was announced. Their most recent attempt led to five arrests Monday afternoon, Sunnyvale, Calif., police confirmed, with two supporters arrested alongside one current and two former Walmart workers.
Yahoo did not immediately respond to a request for comment.
While Mayer's decision earlier this year to end Yahoo's policy allowing employees to work from home prompted some critics to suggest that she was insensitive to working moms, her rise in the male-dominated tech industry has made her emblematic of successful women in the workplace, and her expansion of Yahoo's maternity and paternity leave policies was widely applauded by working parents.
Monday's protest was led by OUR Walmart, a union-backed group of Walmart workers seeking higher wages and more hours, as well as other changes they say would improve the lives of the 1.3 million Walmart associates in the United States.
According to Walmart, women make up two-thirds of the company's workforce. A spokesman declined to comment on Monday's protest, but he referred The Huffington Post to Jacquline Hackett, a mother who works as a Walmart customer service manager in Tennessee.
Hackett said the store provided her with flexible hours, affordable health insurance, and a generally supportive environment. Walmart was "my backbone and my haven," she said.
But like many women involved with OUR Walmart, Roberty says the company's low wages made it hard for her to support a family. She said she earned $8.50 an hour as a cashier, and then rattled off a list of the expenses that stretched her budget thin.
"You have school supplies, school clothes, field trips," she said. "You have to buy food. You have to make sure there's a roof and everything else."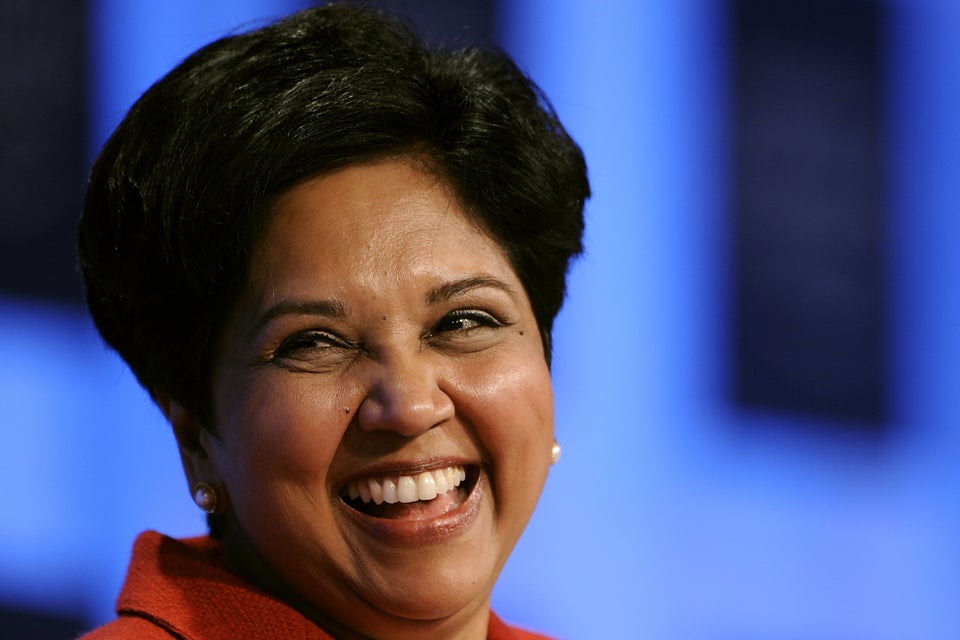 CEOs Who Get Paid Significantly More Than Their Employees