A scandal surrounding Walmart over alleged bribery in Mexico is turning into fresh meat for its opponents in the United States. Labor unions and activist organizations fighting the big box retailer's push into New York City and Los Angeles are drawing parallels between the company's domestic expansion strategies and its alleged illegal tactics in Mexico.

In New York City on Tuesday afternoon, some 50 members of anti-Walmart groups that have long fought the retailer's move into the region gathered on the steps of City Hall to denounce the company. Labor groups like the Retail Action Project, Alliance for a Greater New York and United Food and Commercial Workers are demanding that the company halt its plans to expand into New York City until the City Council investigates its local business dealings.
"We want to be assured what happened in Mexico doesn't happen here," declared Inez Barron, a New York Assembly member whose district includes the area of East New York where Walmart has been pushing to build a store. Behind her, the crowd held up signs with slogans like "Walmart Sucks the Life Out of Communities" and "Walmart bribed its way into Mexico … What will they try next to get into NYC?"
The protest was put together by Walmart Free NYC, an organization of workers, small businesses and elected officials, after news of bribery allegations surfaced on Saturday. "Now we have evidence of what we have been saying all along: that this company will stop at nothing to increase their bottom line!" claimed the organization on its Facebook invitation to the protest.
Walmart is facing investigation by the Department of Justice and Congress over allegations, first reported by The New York Times, that its subsidiary in Mexico engaged in widespread bribery so as to speed its expansion into that country.
In a lengthy statement published Tuesday on Walmart's website, spokesman David Tovar defended the company against the recent barrage of criticism. "We are confident we are conducting a comprehensive investigation and if violations of our policies occurred, we will take appropriate action," Tovar wrote.
New York City unions argue that Walmart's efforts over the past two years to woo politicians with philanthropy and lobbying are simply more sanctioned versions of the influence peddling that occurred in Mexico. "The company spread money around in order to accelerate its entrance into Mexico and flouted laws, regulations, and public procedures," wrote Stuart Appelbaum, president of the Retail, Wholesale and Department Store Union, in a statement on Monday. "Something similar has happened here." At City Hall on Tuesday, members of Appelbaum's union and other protestors called for every political donation made by Walmart in the United States to be investigated by the Department of Justice.

Last year in New York state alone, Walmart spent $2.8 million on lobbying -- a rise from $113,482 in 2010, according to the New York Public Interest Research Group. As the company pushed to build its store in East New York, it also donated $4 million to New York City's Summer Youth Employment Program, eliciting praise from Mayor Michael Bloomberg, who called the company "a good corporate citizen."
At a Monday press conference, Bloomberg was singing a slightly different tune. "I've not been a big supporter of Walmart," he said. "I have been a big supporter of government not telling people whether they can do business here."
Tuesday's City Hall protest called not only for a halt to Walmart's expansion plans in New York City but also for the City Council to demand a response from two Walmart board members who live in New York, Michele Burns and Christopher Williams. They served on Walmart's audit committee during the company's internal audit of the alleged bribery in Mexico, according to protestors.
In Los Angeles, anti-Walmart groups are also making allegations about the company's business practices. James Elmendorf, director of the Los Angeles Alliance for a New Economy, sees similarities between the way Walmart quickly obtained a permit for its much contested store in Chinatown and its rapid-fire expansion in Mexico. In March, Walmart obtained building permits for that Los Angeles store only hours before the City Council was set to vote on an ordinance that would limit the expansion of big box stores.
"Frankly, it's a pretty interesting thing that the allegations are of bribes in order to sneak through permits," Elmendorf told The Huffington Post. "Here in Los Angeles, Walmart's permit was issued more rapidly than anyone expected ... We want to see some investigation into this question."
"We submitted our application for building permits in November 2011 and went through an exhaustive review process with all required departments within the city of Los Angeles," wrote Steve Restivo, a Walmart spokesman, in an email statement.
Walmart says its expansion plans in New York and Los Angeles will not be affected by the allegations of bribery in Mexico.
"Our track record as a good corporate citizen is well-known and in large cities like New York and Los Angeles, residents continue to choose to shop and work at Walmart," Restivo wrote. "As a result, we continue to evaluate opportunities to make access to our stores more convenient for customers."
Here are some other companies that have faced bribery scandals: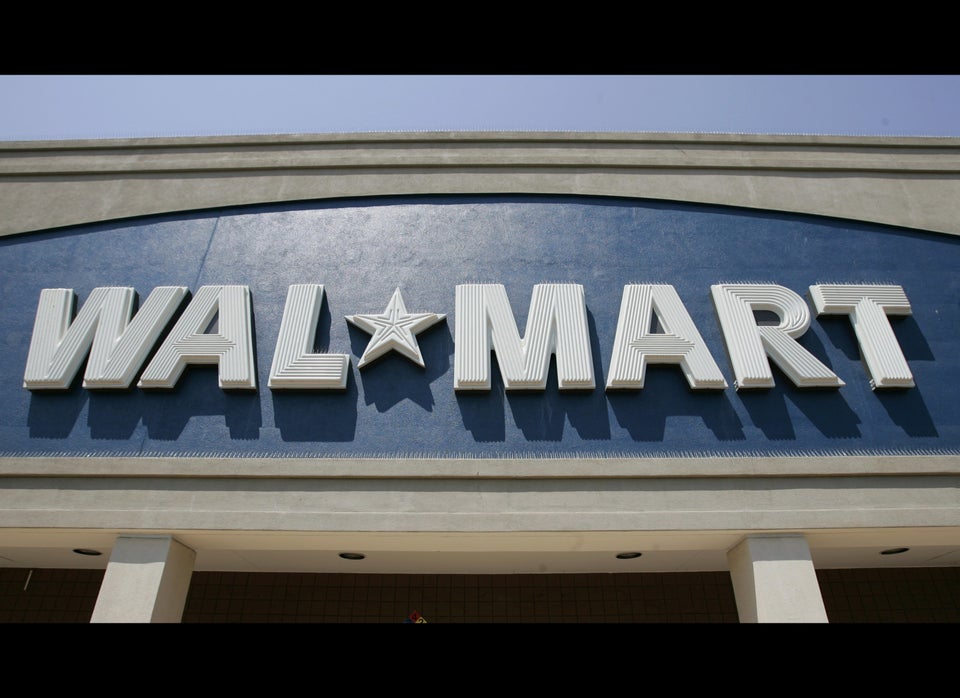 Top Corporate Bribery Scandals
Popular in the Community