 In the case of a shooter who killed a man with ammunition he wasn't old enough to buy, Walmart has been judged to be free of liability by a Mississippi court.
In 2006, Xavier Moore, then 20, shot and killed his mother's abusive boyfriend Robert Williams. Still drunk from the green apple vodka he drank after a high school basketball game in Indianola, Miss., the night before, Moore said he fired a shot meant to scare Williams. But a .45 caliber bullet pierced the man's brain instead.
Moore had purchased ammunition from Walmart, but he wasn't old enough to legally do so. Is Walmart partially responsible for the tragedy? On September 6, the Mississippi Supreme Court said no, ending a lawsuit brought by Williams' family members against the company in 2009. Walmart claimed its employee could not have predicted Moore would use the bullets to commit a crime. The majority agreed.
In a time when high-profile shootings like the one in Aurora have awakened the debate on gun control, it's still unclear who, if anyone, can be blamed when shooting tragedies occur. Gun control advocates criticize companies like Walmart for making firearms more accessible, while supporters point out that companies can't be held accountable for crimes perpetrated by individuals. Courts have issued mixed opinions, sometimes placing no blame on the companies, as in Mississippi, and sometimes ordering corporations to pay million-dollar settlements to families of victims.
"We believe the court has reached the correct decision," said Walmart spokesman Randy Hargrove in a statement. "We are sorry about Mr. Williams' death and extend our condolences to his family and friends. We are committed to selling firearms and ammunition responsibly and work diligently to ensure we follow all state and federal laws."
Walmart, the largest seller of firearms in America, expanded sales of guns from 1,300 to 1,750 stores -- about half of its U.S. fleet -- last year, according to Hargrove.
Walmart fired Martha Parker, the worker who sold Moore the ammunition, a few days after the shooting occurred. Parker claimed in court that she had not known the bullets were for the underage Moore, and thought she was selling them to his friend, Ladarius White, who was shopping with Moore. But the shooter claimed he had given White money in plain view and lied to say he had forgotten his ID.
The court said that even if Parker knew she was selling to someone underage, Walmart wasn't responsible for the death because it was impossible to know that Moore would use the bullets to commit a violent crime. But dissenting judges argued that anyone could guess that a minor is more likely than an adult to misuse a firearm, the very reason why there is a law prohibiting young people from possessing guns in the first place.
"Though 18- to 20-year-olds make up only about 5 percent of the population, they account for about 20 percent of homicide and manslaughter arrests," said Daniel Vice, the chief attorney at the Brady Center to Prevent Gun Violence, a non-profit that lobbies for gun control. "This was a flawed ruling."
A 2005 law gives gun sellers and manufacturers broad protection against lawsuits. Gun control groups, like the Brady Center, have been fighting the law in courts ever since, Vice said.
The National Rifle Association, the largest gun rights lobby, did not return a request for comment Tuesday.
Related
Before You Go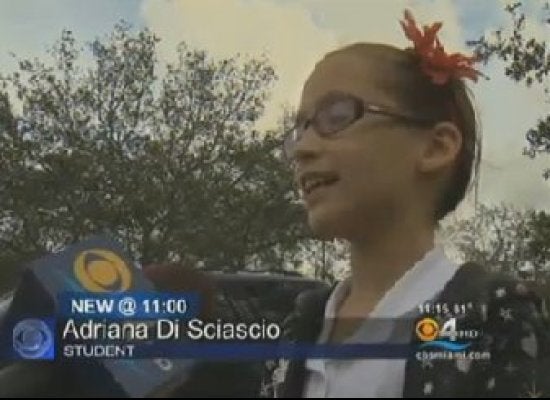 Nightmares That Involve Walmart
Popular in the Community