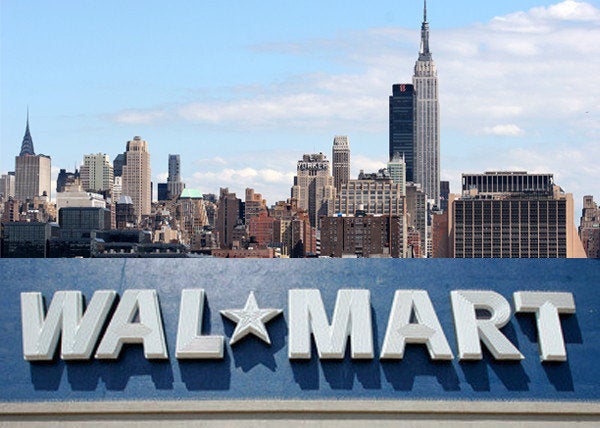 Wal-Mart moving into New York City would cause wages to drop, according to a new report.
Public Advocate Bill de Blasio says Wal-Mart setting up shop in the city would be bad news for local businesses, and job seekers alike.
"For every two jobs that a Wal-Mart adds, they destroy three," de Blasio says. "So there's a net job loss. The jobs that remain are lower paying. You add all that up, it doesn't make sense for a community. It's like a Trojan horse."
De Blasio's office just released a joint report with Hunter College that claims the mega-retailer would drive down wages and benefits.
This week, Wal-Mart started a full-on campaign blitz, including a New York-specific website designed to drum up public support for new stores in the city.
There is even some evidence that Wal-Mart may be resorting to class warfare in an effort to get residents on its side.
The company has sent out mailers which read, "Some New Yorkers Have Plenty of Choices When It Comes To Shopping. We Think You Should Too."
The mailer features a photo of what appears to be a Midtown Manhattan streetscape. The message, The New York Observer contends, is that "those who don't want Wal-Mart are uptown elitists who think they know what's best for you."
Wal-Mart's interest in New York has become a hotbed of debate, even prompting radical conservative bloggers like Pamela Geller to get involved. Geller tried to organize a rally in favor of Wal-Mart that also protested Park51.
Take a look at their flier and website below and judge for yourself.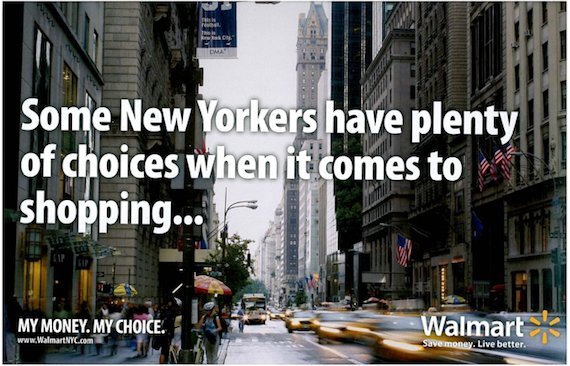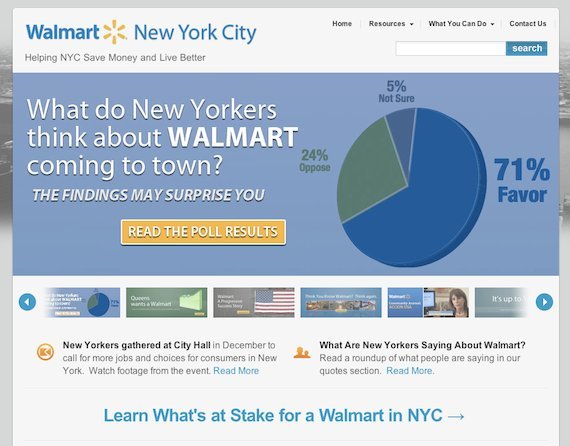 Popular in the Community