Here's a marriage proposal for the ages, set in Walmart of all places.
Louis Demetriades, 75, drove all the way from Memphis, Tennessee to Fort Smith, Arkansas this weekend to pop the question to his ex-wife Renate Stumpf at her Walmart workplace.
As the ABC video above shows, Stumpf, 75, was shocked when she turned around and saw her former hubby holding a sign that read, "Happy Valentine's Day! Will you marry me?"
Stumpf jokingly pretended to reject the proposal, but eventually said "yes."
"Forty-three years is a long time, so I wasn't sure at first," she told ABC. "But I will marry him though because he's changed for the better, I've come to realize."
Demetriades did not respond to The Huffington Post's request for comment by the time of publication.
The two first met when they were 18 at an army base in Stumpf's native Germany. The lovebirds married and moved to the United States where they had three children. But after 13 years of marriage, the couple called it quits and went on to marry other people. (Both their second spouses have recently died.)
According to ABC, the exes reconnected in December 2014 after decades apart. "The love has never passed," Stumpf said.
Walmart might seem like a strange spot to pop the question, but plenty of other stores have served as untraditional venues for engagements: In September 2013, a man used a flash mob to propose to his boyfriend in a Salt Lake City Home Depot -- and in June of that same year, a Miami man popped the question to his girlfriend at an IKEA in Sunrise, Florida. (Hey, when you're over-the-moon in love with someone, the proposal location hardly matters.)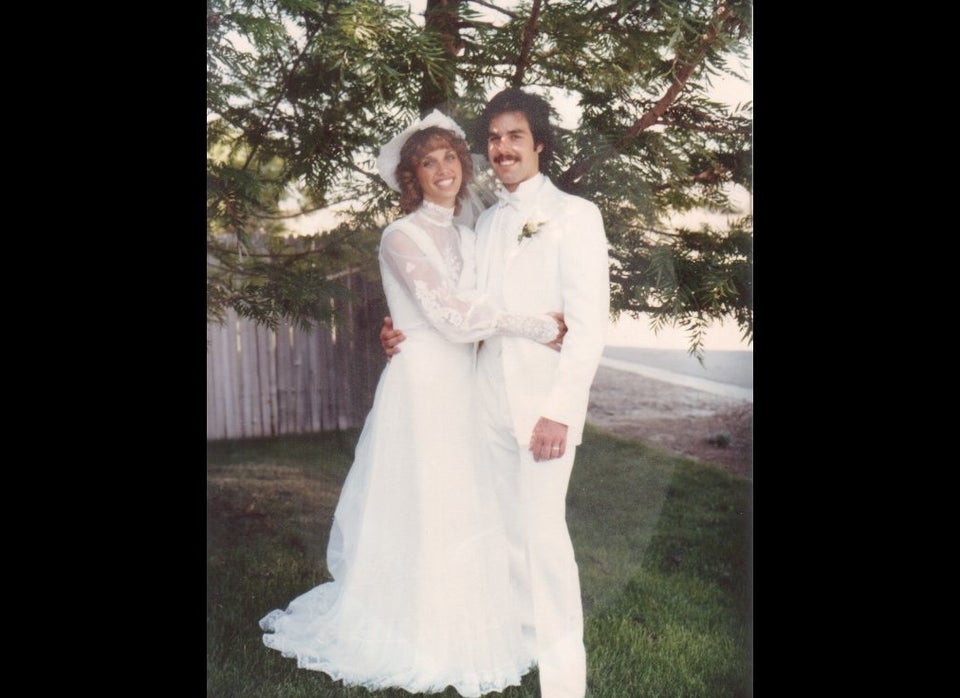 Married Couples: Then And Now