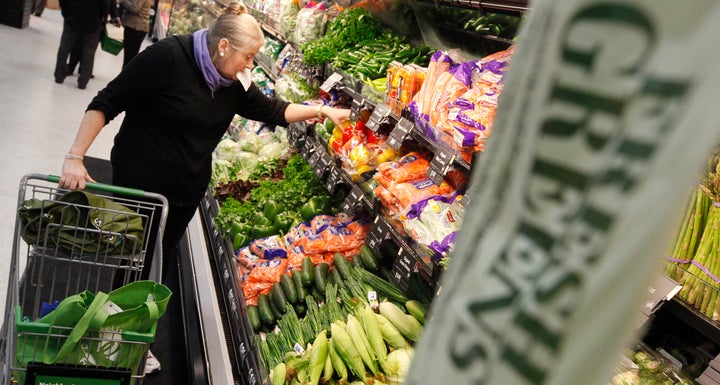 Walmart is the white whale to Jordan Figueiredo's Captain Ahab ― at once the elusive target and the mammoth opponent of the 37-year-old food activist's obsessive, years-long crusade.
The California-based municipal recycling expert just wants the world's biggest retailer to start selling misshapen, dinged-up fruits and vegetables.
"In terms of sustainability, social benefits and even from a PR standpoint for grocers, it's low-hanging fruit, literally," said Figueiredo. "Walmart has so many stores ― if they start selling ugly fruits and vegetables, everyone can."
Figueiredo spends more than 25 hours a week outside his day job for the Castro Valley, California, city government working on his fruit and vegetable campaign. For much of the last decade, he has campaigned to reduce the roughly 40 percent of food that each year goes uneaten, most of which ends up in landfills, where it rots and emits planet-warming methane into the atmosphere. That's an appalling statistic when you consider that one in seven American households struggles to afford regular, healthful meals.
"This issue is so huge, and it doesn't require a complex solution," he said. "Once you tell people there's so much good produce going to waste, people are on board. No one thinks we should be wasting that much food."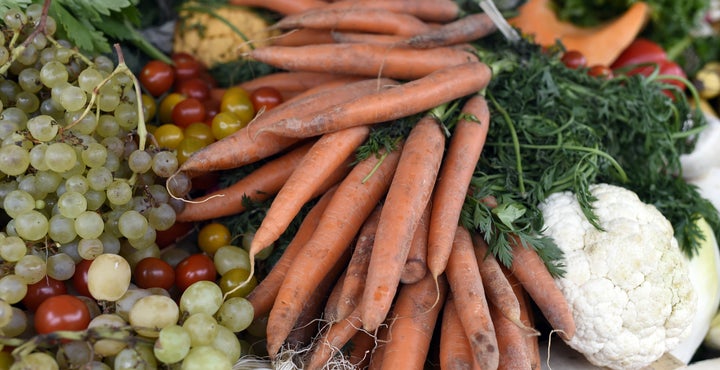 The problem plagues the whole grocery industry and transcends borders. But while stores in Europe, Australia and Canada have begun to take action, the issue has received little attention in the U.S.
Sure, Whole Foods has a pilot program selling deformed mandarins otherwise rejected from supermarket shelves. At least two venture-backed startups ― including San Francisco-based Imperfect Produce, which is behind Whole Foods' trial program ― now sell rejected produce through subscription services and retail partnerships. Kroger, the country's largest supermarket chain by revenue, uses its excess food waste to create energy to power its warehouses.
But getting Walmart ― by the far the country's largest grocer, as its 4,600 branded U.S. stores sold $167 billion of food last year alone ― on board would represent a milestone in the fight to cut back on food waste.
"Walmart's used to throwing its weight around," said Carl Jorgensen, director of global consumer strategy at the retail consultancy Daymon. "They could certainly put their weight behind something like this if they believed strongly enough in it."
Consider, for instance, the case of the cage-free egg movement. After years of urging restaurant chains and corporate food-service providers to rid their supply chains of eggs laid by cruelly caged hens, the small Boston-based nonprofit that led the charge, The Humane League, declared Walmart its biggest victory yet. The retailer's might turned its "historic" decision into "the closing argument on the era of battery-cage confinement."
As with cage-free eggs, Walmart wouldn't be the first to change its policy around the issue of food waste. But it would be the most consequential, even if its initial policy were limited in scope.
"Walmart has been completely unresponsive," said nutritionist Stefanie Sacks, the author of What The Fork Are You Eating? who teamed up with Figueiredo on his Change.org petition. "Shame on them. They should be something something better, and they can afford to."
That isn't to say Walmart isn't doing anything. The company said it has cut down on both food- and non-food waste by 82 percent in recent years and donates 1.2 billion pounds of food to charity annually. Earlier this week, the retailer said its suppliers are now required to use a new expiration date label aimed at preventing food from being thrown away too early.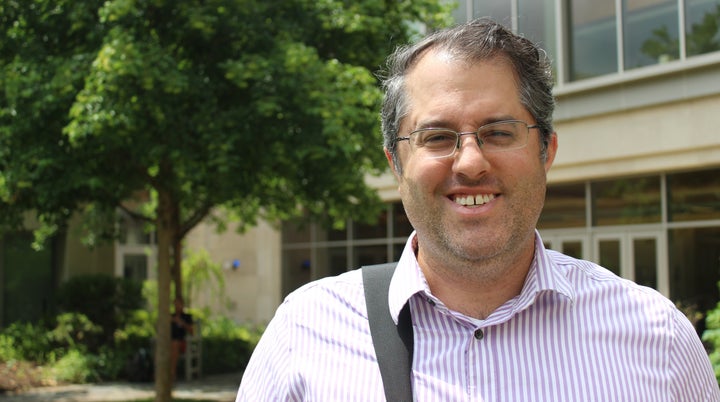 "We're conscious of the entire fresh food supply chain and believe in addressing food waste at every step, that includes everything from buying the farmers' whole yield to finding alternate uses for wonky fruits and vegetables and being very transparent with suppliers about our standards," Walmart spokesman John Forrest Ales said. "Because of that focus, many wonky fruits and vegetables do not commonly reach our stores."
Walmart already sells ugly fruits and vegetables as "wonky" produce at Asda, the supermarket chain it owns in the United Kingdom. The produce, sold in 5-kilogram boxes packed with in-season foodstuffs, sells for about 30 percent off the price of regular fruit and vegetables. The initial program, which kicked off a year ago, proved so successful that the chain added 550 stores to the campaign in March.
Additionally, the company recently began an experiment to sell ugly russet potatoes at some stores in the U.S., but activists want to see a broader effort from the retail giant.
The British program may not translate across the pond, however. U.K. shoppers tend to buy more packaged produce, making it easier to sell bags of malformed fruits and vegetables. In the U.S., people usually choose from shelves of individual, loose produce.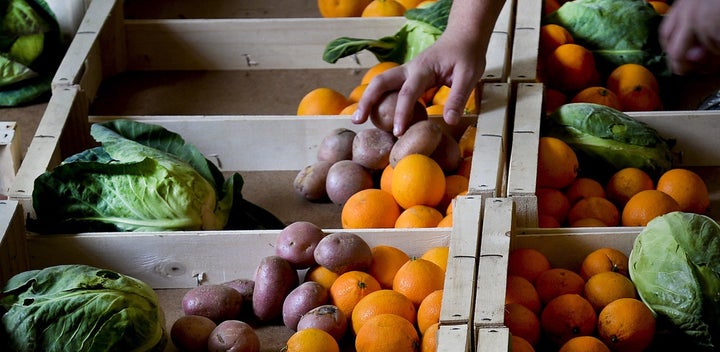 It might be some time before an ugly produce campaign would appear at the retailer's big-box super stores. Rather, the company's new "neighborhood market" format ― an attempt to target upscale urban shoppers used to buying goods at smaller corner stores ― may serve as a more likely venue for such efforts, Jorgensen said. (Ales said Walmart assesses its grocery programs holistically across all its stores.)
It's difficult to say how much Walmart would stand to gain from selling ugly fruits and vegetables. There has been little consumer research into the topic, and grocers are notoriously tight-lipped about how much food they waste, making even available statistics fuzzy at best.
But the company, facing declining sales and intensified competition from online rivals, sits at a crossroads. Walmart established itself as a leader in sustainability over the past decade, becoming one of the biggest buyers of green energy in the country. It has also pivoted its grocery business around organic foods over the past few years ― about 2,300 Walmarts now have separate organic produce sections ― challenging Whole Foods as a cheaper alternative in the space. Tipping the scales on produce waste could help cement its bona fides as a serious player competing for the dollars of increasingly ethics-minded consumers.
"As the country's largest retailer and grocer, Walmart sets the standard for the rest of the industry," said Jess Levin, communications director at the union-affiliated worker advocacy group Making Change at Walmart. "So from how they treat their workers to how they treat ugly produce, Walmart has the opportunity to lead on issues but time and again they've failed."
Casey Williams contributed reporting.
CORRECTION: An earlier version of this story misstated the total number of stores under the Walmart banner.
CLARIFICATION: This story initially stated Walmart had no program to sell ugly produce in the U.S., based on information provided by the company. It has been updated to reflect Walmart's recent efforts to sell some "ugly" produce. Language in the petition has also been updated.
Related
Before You Go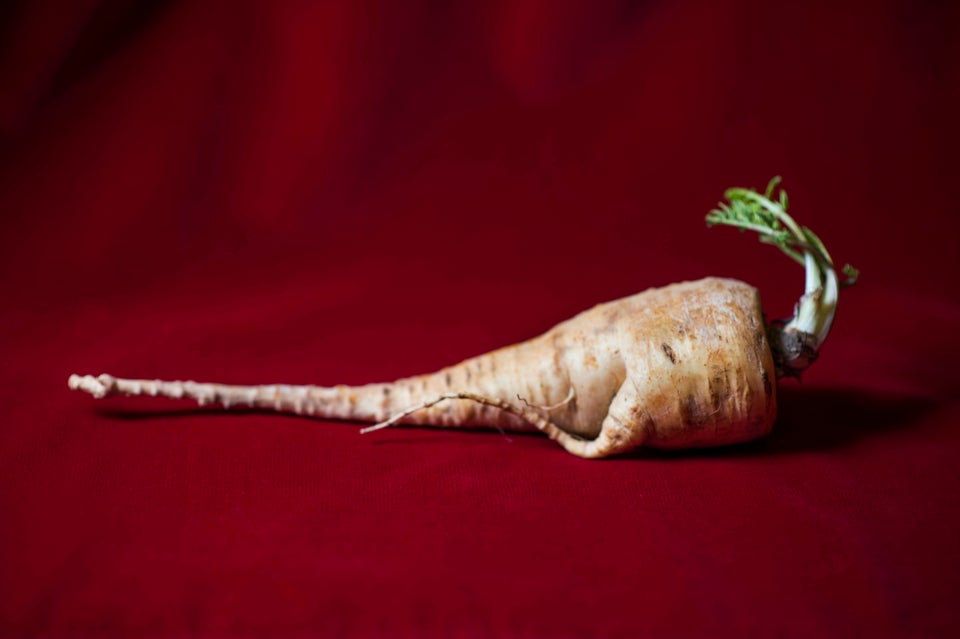 "Ugly" Vegetables
Popular in the Community