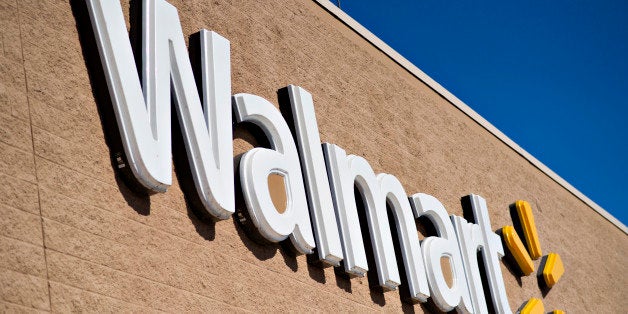 WASHINGTON -- As they seek to boost the federal minimum wage from $7.25 to $10.10 per hour, House Democrats joined a group of Walmart employees on Capitol Hill Wednesday to criticize the world's largest retailer over its pay and scheduling practices, arguing that its low wages steer workers toward public assistance programs.
The group representing the workers, OUR Walmart, took the opportunity to publicize figures shared by Walmart U.S. CEO Bill Simon, at a Goldman Sachs retail industry conference last month.
According to Simon's presentation, under the heading "Great job opportunities," he noted that more than 475,000 Walmart associates earned a salary over $25,000 last year. Using Walmart's statistic of 1.3 million U.S. associates, OUR Walmart members said that would leave 825,000 workers -- or nearly two-thirds -- who earned less than $25,000 for the year.
But Kory Lundberg, a Walmart spokesman, said they were misreading Simon's figure. Simon's allusion to the 475,000 associates pertained solely to store workers, Lundberg said, while the workforce of 1.3 million includes Walmart employees of all stripes, including truck drivers throughout the country and executives at corporate headquarters in Bentonville, Ark. The more relevant number would be Walmart's roughly one million store workers, Lundberg said.
Using the 475,000 figure, that would mean a little less than half of them earned at least $25,000 last year.
"And for those folks that aren't earning that much, there's unparalleled opportunity to do that," Lundberg said.
Whether it's two-thirds or one-half probably wouldn't mean much to the company's critics assembled on Wednesday, including Rep. George Miller (D-Calif.), ranking member of the House Committee on Education and the Workforce. Miller's office released a report earlier this year extrapolating that a single Walmart in Wisconsin could account for $900,000 in public assistance for the working poor; Walmart blasted the report as being based on "unrealistic scenarios."
"There are only two places that workers get their income -- they either get it from their employer, or they get it from the taxpayer, in the form of public assistance. That's basic economics," said Miller, who was joined by Reps. Jan Schakowsky (D-Ill.) and Grace Napolitano (D-Calif). "A decent wage is [the workers'] demand. A fair wage. A livable wage. I think Americans understand the power of their case. They understand it when they walk into a Walmart."
OUR Walmart is backed by the United Food and Commercial Workers union, and the statistic on workers earning $25,000 a year will serve as a new arrow in the labor group's quiver as they pressure Walmart to boost its wage floor. Given what's already public, the number shouldn't be shocking.
According to Walmart's website, the average wage for a full-time store worker is $12.83 per hour, which translates into a salary of about $27,000 per year. Since the workforce in that statistic includes some store managers and leaves out all of the retailer's part-time employees, it stands to reason that most of Walmart's store workers would be earning under $25,000 per year.
As HuffPost has reported before, Walmart's exclusion of part-time workers in its public wage data likely skews the average upward. The company says a "majority" of its workers are full-time but it does not disclose exactly how many, making a true average wage unknowable. The site Glassdoor.com, which is based on employee reviews of companies, pegs the average sales associate pay at $8.86 per hour, or a salary of $17,841.
According to the Bureau of Labor Statistics, the median pay for retail sales people at large in the U.S. economy was $20,990 in 2010, or $10.09 per hour.
Anthony Goytia, a Walmart store worker in California who spoke on Capitol Hill Wednesday, said he earns $9.60 per hour after working a year for the company. Given his hours, Goytia said he's on a schedule to earn about $12,000 this year. He said his family relies "off and on" upon food stamps, as well as their state-run health insurance program for the poor, and he's gone so far as to donate blood plasma and volunteer in clinical trials to make ends meet.
"No one who works at the world's largest private employer should have to rely on food stamps," Goytia said. "I make so little at Walmart I'm forced to get payday loans to pay my rent."
Like the other workers at the press conference, Goytia honed in on the fact that he earns well below a $25,000 salary at the end of the day. Earning that much, he said, would ultimately mean a "better life" than the hand-to-mouth existence he has now. By way of explanation, he said he'd just received a text from his wife notifying him that the radiator on their car just went.
"Now, when I fly back tonight to Los Angeles," Goytia said, "I have to worry about how I'm going to fix the car."
Related
Before You Go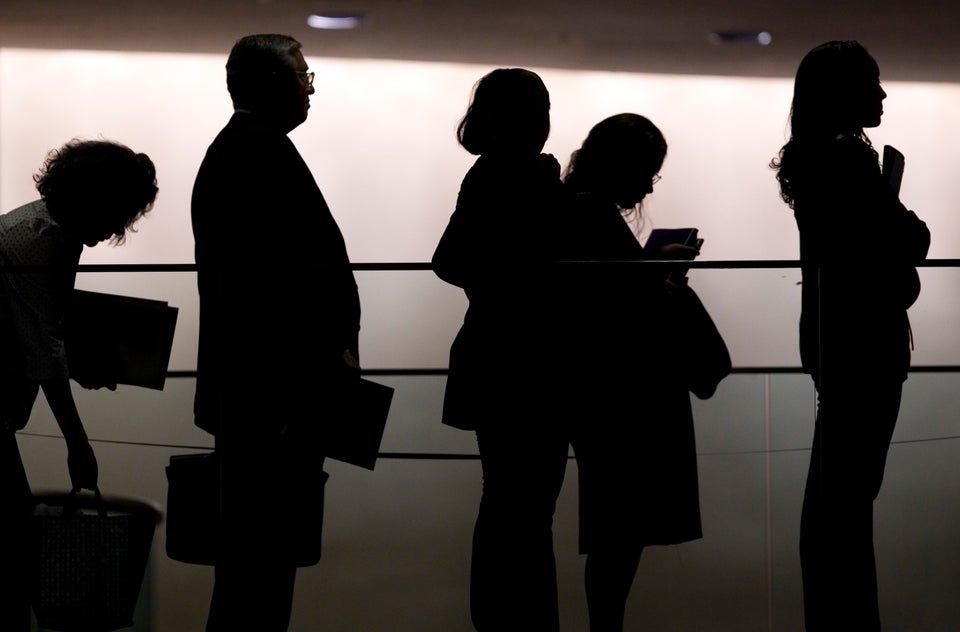 9 Ways Americans Haven't Recovered
Popular in the Community