Ten people died after being crammed in a sweltering tractor-trailer in a Walmart parking lot in San Antonio, Texas, early Sunday morning. Dozens of others were suffering from heat-related ailments in what San Antonio Police Chief William McManus called a "horrific tragedy" and a "human trafficking crime."
McManus said police made the disturbing discovery after a Walmart employee was approached by someone from the truck who asked him for water. The employee complied with the request before calling authorities, who soon arrived on the scene.
A criminal complaint released Monday reveals just how inhumane the conditions were inside the trailer. Several people inside passed out due to the lack of ventilation, food and water. Some tried banging the walls to get someone's attention, to no avail. They took turns breathing from a single hole in the trailer wall.
The driver of the vehicle, James Mathew Bradley Jr., was taken into custody, McManus said. Bradley, 60, was aware the trailer's refrigeration system was broken and the four vent holes were "probably clogged up," the criminal complaint said. He didn't call 911 even though he could tell that at least one person was dead.
Bradley told authorities that he was hauling the trailer from Schaller, Iowa, to Brownsville, Texas, and was unaware of its contents. After parking outside Walmart to urinate, he said he heard movement coming from the trailer and opened the doors. He was surprised when "he was run over by 'Spanish' people and knocked to the ground" but he did say he attempted to "administer aid."
He now faces federal charges for illegally transporting immigrants for commercial or financial gain. The offense is punishable by life imprisonment or death, a $250,000 fine and three years of supervised release, the Department of Justice said Monday in a statement.
San Antonio Fire Chief Charles Hood said 38 people were found in the truck, although during transport the trailer contained more than 100 people, DOJ said. Eight people were dead when police arrived. Two more people later died in the hospital, the U.S. Attorney's office told HuffPost.
Among the 29 people hospitalized, 20 were in "extremely critical or serious condition" and others had non-life threatening injuries, Hood said. The injured were taken to several local hospitals, some of them transported by helicopter.
When asked what the vehicle contained, Hood said it "was loaded with people," including at least two "school-age" children.
One passenger told authorities he left his home in Aguascalientes, Mexico, in an attempt to reach San Antonio, the criminal complaint said. He was instructed to pay smugglers $5,500 upon arrival in Texas. He and a group of other individuals crossed the U.S.-Mexico border by raft, he added, and then walked for an entire day before getting picked up and taken to the trailer.
"The smugglers closed the door and the interior of the trailer was pitch black and it was already hot inside," according to the complaint. "He stated they were not provided with any water or food. People inside were making noise to get someone's attention but nobody ever came."
Another passenger said he and 23 others had been in a "stash house" in Laredo, Texas for 11 days before being loaded into the trailer, DOJ said Monday.
Many of the survivors appeared to be suffering from heatstroke and dehydration, the fire chief said, adding that "each one of them had heart rates over about 130 beats per minute" and were "very hot to the touch."
Temperatures in San Antonio had soared to a high of 100 degrees on Saturday, according to the Weather Channel.
McManus added that federal officials, including those with the Immigration and Customs Enforcement agency, were working with police to figure out the vehicle's origin.
Pyle Transportation Inc. sold the tractor-trailer to someone in Mexico in May, the Schaller, Iowa-based company told The Associated Press. Bradley, an independent contractor, was supposed to deliver the vehicle to Brownsville over the weekend.
Surveillance footage showed that several vehicles had entered Walmart's parking lot before police were alerted to the case and picked up "lots of folks that were in that trailer that survived the trip," McManus said.
The police chief also said some survivors had been spotted fleeing into the nearby woods. He said police had already combed the area for them and would continue their search on Sunday. He said that if any resident in the area encounters someone from the truck, they should "call 911 right away."
This article has been updated with additional details about the driver and the people inside the trailer.
Related
Before You Go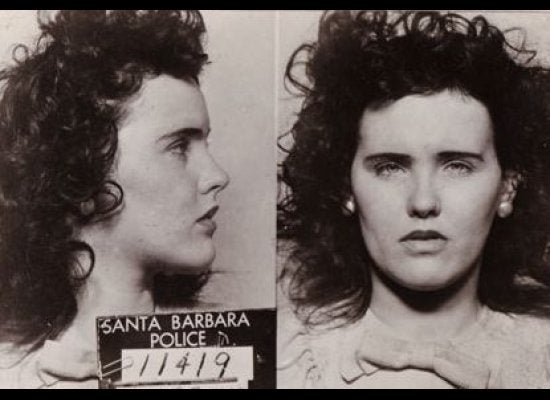 10 Major Crimes That Shocked the Nation (SLIDESHOW)
Popular in the Community