In Altoona, Iowa, Christmas came early for one local family.
Ruby Modlin was at a local Walmart with her family shopping for some holiday groceries when an anonymous man picked up their $211 bill, KCCI 8 Des Moines reports. Modlin had noticed the man following them around the store, but wasn't sure of his intentions until he stepped in to swipe his card at the checkout. The "secret Santa" handed her the receipt and wished her a Merry Christmas before leaving with his own family.
The holiday gift was particularly special for Modlin, who has been in and out of the hospital in recent months due to liver failure, according to KCCI 8.
When it comes to charitable giving, nothing trumps the holiday season. At a Walmart store in Hastings, Mich. last week, an anonymous donor wrote a $10,000 check to pay off 43 customers' layaway accounts. One woman fainted when she was told her bill was paid for.
In Palm Beach Gardens, Fla., another "secret Santa" similarly requested to donate $10,000 to pay for strangers' layaway accounts at Toys R Us.
Here's a roundup of some of our favorite holiday gift-giving stories: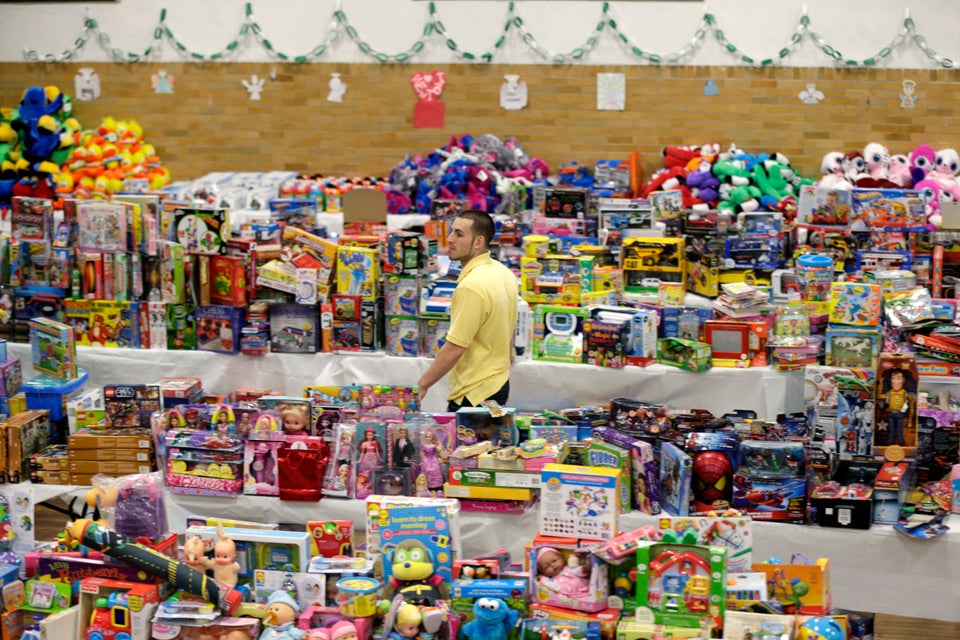 7 Inspiring Holiday Giving Stories
Popular in the Community